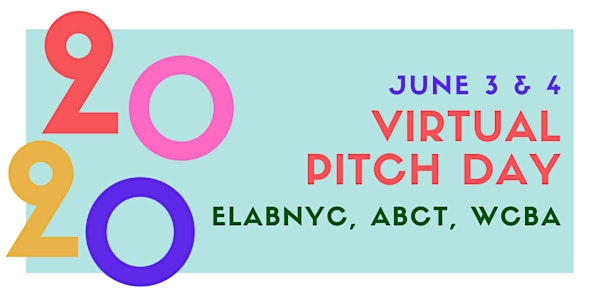 ELabNYC | ABCT | WCBA Pitch Day 2020! June 3 and 4, 8:30 AM - 11AM
By Design Technologies LLC
Date and time
June 3, 2020 · 5:30am - June 4, 2020 · 8am PDT
Description
We are pleased to invite you to our 8th Annual Pitch Day,
June 3 and 4, 2020.
June 3, 8:30 AM - 11 AM and June 4, 8:30 AM - 11 AM
36 life sciences ventures from ELabNYC, the Accelerator for Biosciences in Connecticut (ABCT), and the Westchester County Biosciences Accelerator (WCBA) will present to a community of investors, entrepreneurs, mentors, corporate supporters, government and leading stakeholders.
Pitch Day represents the first public presentation of our program ventures' business plans following our intensive Bootcamp, and entrepreneur-led coaching, mentorship, and corporate support.
During our Pitch Days, you will hear each company present, and, you will be able to schedule a time to speak with them directly. Most importantly, you will become an important contributor within this quickly shifting landscape, and experience a morning of learning, interaction, and networking.
Virtual Pitch Day Agenda

Should you have registration questions, please email colette@designtechnologiesllc.com
If you have any questions about the event or program, please do not hesitate to contact me directly at mary@designtechnologiesllc.com.
We are grateful for your support of ELabNYC, ABCT & WCBA, and we look forward to seeing you on June 3 and 4.
Best Regards,
The ELabNYC, ABCT, & WCBA Teams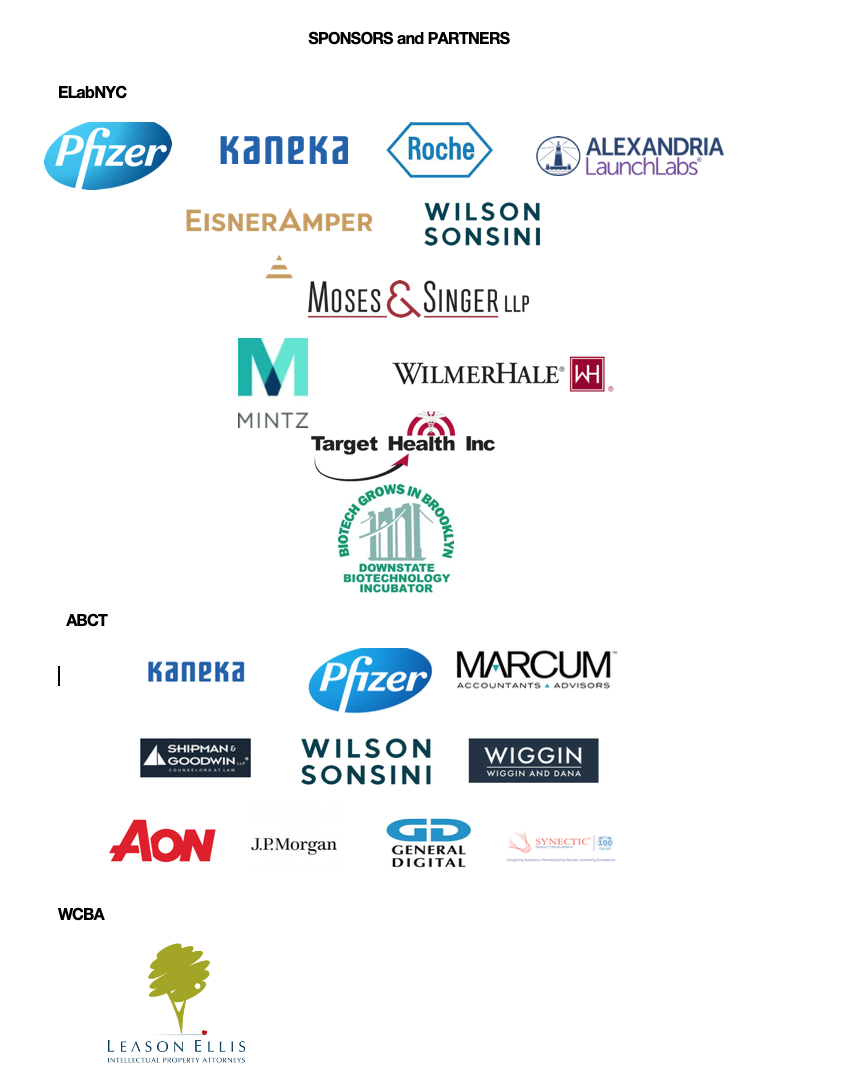 About the organizer
Design Technologies delivers the top 4 programs in the Metro New York area providing entrepreneurship education and business network development to emerging biosciences ventures: ELabNYC, Next Milestone, ABCT, and Westchester County Biosciences Accelerator. DT programs represent the largest source of Seed Stage biosciences deals in the U.S. Alums of the programs include Overl.ai (In Touch Health), Savvy, Addicaid, Cresilon, Yiviva, Landos BioPharma, Yesse Technologies, BioHarmony, Monogram Orthopaedics, Kures, DUST, Algiknit, and ELiV5.
ELabNYC (www.elabnyc.com)
ABCT (http://abct.co)
Westchester County Biosciences Accelerator (https://www.wcbaccelerator.com/)
Next Milestone (https://www.nextmilestone.nyc/)