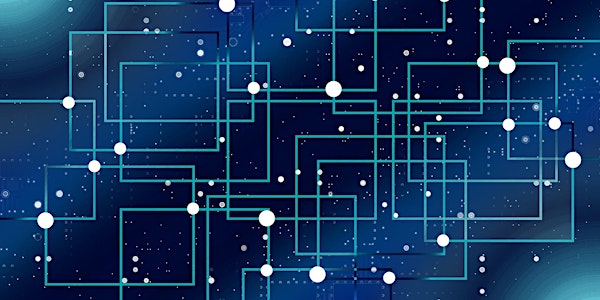 EERA JP Wind & SETWind Cross-cutting workshop on Open & Fair Data
EERA JP Wind & SETWind Cross-cutting workshop on Open & Fair Data May 29, 2020 - 2h WEBINAR - 10:00 AM - 12:00 PM (PDT)
About this event
In order to map the vast amount of existing and future data distributed by all his members, EERA JP Wind decided to finance in 2019 the project ShareWind. This project aim to make operational a web-based data registry www.ShareWind.eu.
ShareWind is the first step to build a data management system that EERA JP Wind considers an important building block in increasing the European collaboration in wind energy research. Furthermore, it will also make wind energy data FAIR. The Findable, Accessible, Interoperable and Re-usable, FAIR, data principle has been adopted by the European Commission during the H2020 programme and then by European National Public funders to enable data sharing and re-use.
The workshop is intended to present the possibilities of Sharewind to the EERA JP Wind members. At the same time other EERA JPs are invited to present activities and initiatives at this workshop. This would then be the first workshop organized by JP Wind with cross-over character: EERA JP Economic, Environmental and Social Impacts of the Energy Transition will present EERAdata project; EERA JP Nuclear Materials will present ENTENTE project.
The workshop has also the ambition to create a network of data "stewards"- people who deal with data management aspects and take an active part in the development of the internal data infrastructures and data workflows. By having this group, we could synchronize the development and exchange the developed solutions, working towards standards and an integrated, federated ecosystem. The network would organize regular online meetings to talk about their current projects which could be relevant for other EERA members. It would ensure that all those projects consider the "big picture" and develop solutions interoperable with other EERA members.
Workshop organized with ShareWind, EERA JP e3s and EERA JP Nuclear Material.
_
EERA JP Wind & SETWind Cross-cutting workshop on Open & Fair Data
Fri, May 29, 2020 10:00 AM - 12:00 PM (PDT)
Please join here the webinar from your computer, tablet or smartphone.
You can also dial in using your phone.
United States: +1 (646) 749-3112
Access Code: 928-432-389
New to GoToMeeting? Get the app now and be ready when your first meeting starts:
https://global.gotomeeting.com/install/928432389
-
Agenda:
June 29 (Friday), 2h webinar on GoToMeeting – from 10 to 12.00 am.
Please join here the meeting from your computer, tablet or smartphone.
10.00 – 10.10
Welcome to the webinar (Peter Eecen / Antonio U.O.)
Technical information/rules of the webinar
Aim of the workshop and link to the SETWind project
10.10 – 10.30 EERA JP Wind: ShareWind project – Pawel Gancarski (CENER)
10.30 – 10.40 Q/A
10.40 – 11.00 EERA JP E3S: EERAdata project – Valeria Jana Schwanitz (HVL)
11.00 – 11.10 Q/A
11.10 – 11.15 Mini break
11.15 – 11.35 EERA JP Nuclear Materials: ENTENTE project – Julien Vidal (EDF)
11.35 – 11.45 Q/A
11.45 – 12.00
Conclusions (Peter Eecen / Antonio U.O.)
Invitation/reminder to the next EERAdata workshop (Valeria J.S.)