Description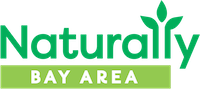 Data-Driven Storytelling & Strategy
~Putting your data to work for you~
While data and analytics has become more ubiquitous in the natural products industry, it hasn't always become more useful. Tonight's panel will help you make better use of your data and resources - whether you're a solo act making the most of shipment sales, or a well-resourced team trying to optimize the total data package. Join us to learn and discuss how you can begin to track, analyze, and put your data to work for you.
Featuring: Chris Mauze, Founder of Red Fox Analytics along with special guests.
About Chris & Red Fox Analytics:
Chris is the founder of Red Fox Analytics, a Boulder, CO firm that specializes in data and insights support for CPG brands. Red Fox transforms data into presentations and strategies that make a difference with customers and investors. Born in the trenches of high-growth CPG, they provide the reports, presentations and insights growing teams need to keep moving fast and maximize growth while navigating market complexities.