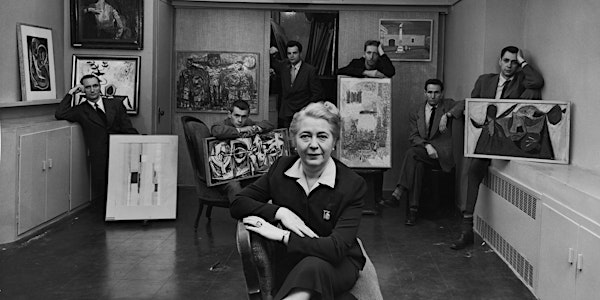 "Edith Halpert and the Rise of American Art": A Lecture by Rebecca Shaykin
Location
The Renee & Chaim Gross Foundation
526 LaGuardia Place
New York, NY 10012
Associate Curator Rebecca Shaykin discusses the current exhibition "Edith Halpert and the Rise of American Art"
About this event
Join us on Wednesday, January 22 at 6 pm as we welcome Rebecca Shaykin, Associate Curator at the Jewish Museum, for a discussion surrounding the exhibition she organized and curated, "Edith Halpert and the Rise of American Art," on view at The Jewish Museum through February 9, 2020.
The exhibition is the first to look at Edith Halpert, a pioneering female gallerist who championed living American artists in her Downtown Gallery. The exhibition reunites artworks that passed through Halpert's gallery as well as those that were in her personal collection. Although Chaim Gross was not represented by Halpert, they both collected many of the same artists, including Stuart Davis, Yasuo Kuniyoshi, Jacob Lawrence, and O. Louis Guglielmi, among others.
Photo: Edith Halpert at the Downtown Gallery in a photograph for Life magazine in 1952. She is joined by some of the new American artists she was promoting that year: Charles Oscar, Robert Knipschild, Jonah Kinigstein, Wallace Reiss, Carroll Cloar, and Herbert Katzman. Photograph © Estate of Louis Faurer