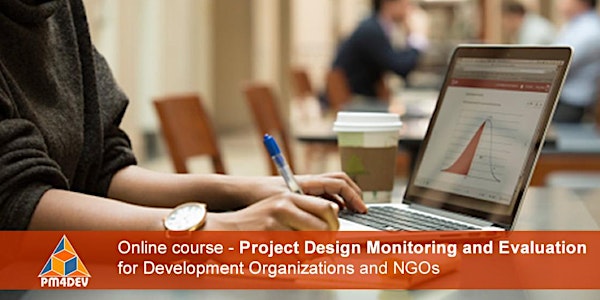 eCourse: Project Design Monitoring and Evaluation (February 6, 2023)
Learn the fundamentals concepts and practices required to manage the design, monitoring, and evaluation cycle of development projects.
Refund Policy
Refunds up to 1 day before event
Eventbrite's fee is nonrefundable.
About this event
11 days 8 hours

Mobile eTicket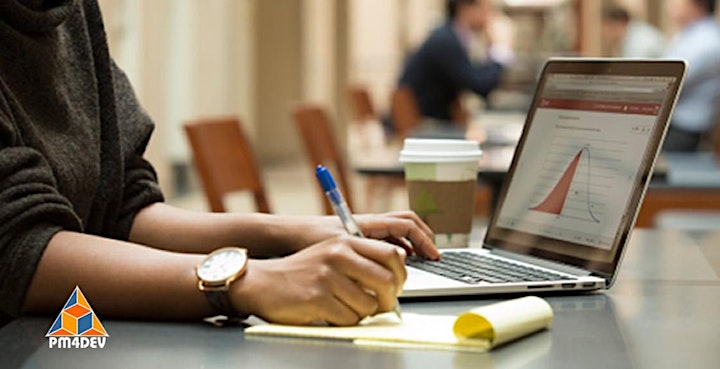 About this eCourse
This is an introductory level course where you will learn the fundamentals of the Design, Monitoring and Evaluation Cycle (DME) of development projects; with practical applications of concepts, methods, and best practices. This course will provide participants with tools, techniques, and resources needed for designing, planning, organizing, monitoring and evaluating development projects. You will need 8-10 hours per week to complete the lectures and case study exercises.  You will participate in engaging online conversations with peers from around the world while receiving constant guidance from the instructor.
Audience
This course is designed for those who want to start a career in development or are just starting a job in a development project. Participants include those who have a general interest in monitoring and evaluation and desire to develop in the field as a career or improve their employability for M&E related jobs in the government and non-governmental sectors. Participants to our courses come from various parts of the world, and they bring a wealth of experience and knowledge that is shared in the course forums. 
Objectives
At the end of the course, participants will become familiar with the methods and tools to design, monitor, and evaluate a development project. You will learn the steps required to design a project using the logical framework, elements of a good project proposal and the components of an effective monitoring and evaluation plan.  Participants will have an improved understanding of how DM&E can improve the quality of their projects while promoting learning and accountability. At the end of your course, you will have the confidence to apply the principles of monitoring and evaluation of your project. 
Requirements
There are no requirements to take this course, although the students will benefit if they know the type of work that occurs in development organizations and development projects, or had some experience working on a project. Students should have a good internet connection, Adobe Reader on their computers as well as MS Office to work on the course assignments. Good connectivity is required to watch some of the online videos. As a convenience to our remote students, you can download most of the course material to read offline. Copies of the reading material will be available in PDF format.
Certification
Participants that successfully complete the course requirements will receive a certificate of completion mailed via postal mail. This course is part of the certification program CDPM (Certified Development Project Manager). For more information about this program, please visit our website at www.pm4dev.com/elearn/cdpm.html
Registration Fees
The course fee is due before the start of the course; you can receive a 20% discount if payment is made before the course starts. Groups of 3 or more people have a 30% discount. On the registration page, you can choose your preferred payment methods. We accept all major credit cards in a secure online payment system. We also accept payments via PayPal, Western Union or Money Gram. If you have any questions or require more instructions to send your payment, please contact me at: 
Ana Torrelio
Student Services
ana.torrelio@pm4dev.com
www.pm4dev.com
Atlanta, USA
Registration
Registration for this course is now open. To apply, please click the registration button. We will close the registration one day before the start of the course. Once you complete your registration, you will receive a confirmation message. If you have any questions, contact us at info@pm4dev Ref. eCourse PDME. 
More information at http://www.pm4dev.com/elearn/ecourses/epdme.html 
Click here to download a copy of the Course Brochure
 Student Feedback
 "This is a competence - based training in Project Design, Monitoring and Evaluation that I am going to recommend to my organization to encourage all project staff to do. This is because, it is very useful to the performance of any development project, less expensive and through a supportive learning platform" - Respeace Mgawe, Tanzania
"This course has been an eye opener for me, I have been exposed to new tools and models, the interactive and diverse nature of the platform provided me with deep insight on the various subjects. This is a must have course for every development worker." - Kolbila Robert, Ghana
"Easy to understand materials & easy to apply. Interesting discussion forums and great reference materials. The more time you spend with it, the more you get out of it!" - Tamara Williams, New Zeland
"Looking for a short but intensive course on M&E? This is the online class to take. Lessons are meaningful and useful. Upon completion, you will have the skills to develop high quality project concept plans, organize and implement your monitoring and evaluation projects, and think more like a manager. This last point is important to those of us with experience in data collection and analysis, but might need management skills. Highly recommended class! " - Fernanda Pineda, USA
In 2013, PM4DEV became a Registered Education Provider (R.E.P.), approved by the Project Management Institute (PMI)®, to issue professional development units (PDU's) for its project management training courses. Our instructors are experienced trainers and project managers who are PMP® certified. Our comprehensive courses in project management theory, fundamentals, principles, and practices are designed around industry best practices and based on the Project Management Institute's (PMI®) Project Management Body of Knowledge (PMBOK®). We are confident in our ability to provide comprehensive, practical courses that will enable you to further your project management education.
Online Course Terms and Conditions
For registrations made online with Eventbrite, a refund will not include the processing fees, these fees are charged by Eventbrite. As a reminder, the Eventbrite fee consists of the payment processing fee and the service fee combined.