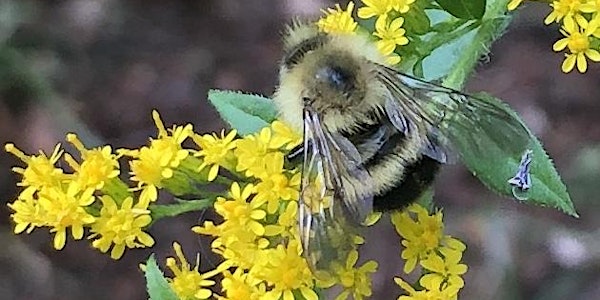 EcoSTEM Working Group! All Grades!
When and where
Location
Teachers College, Columbia University 525 W 120th St Zankel Hall or Virtually via Zoom New York, NY 10027
Description
EcoSTEM Working Group! (All Grades)
Co-Facilitated by: Yadana Desmond and YOU!
Are you teaching climate science in your classroom? Growing seedlings indoors or out? Want to learn more or connect with others doing the same? This fall, STEMteachersNYC is excited to launch an EcoSTEM Working Group! With your help and expertise, together we will showcase and share the climate and other environmental science work you are doing with your students, and explore new ways to collaborate and learn from each other!
Our first meet-up will begin with a webinar, co-hosted by Teachers College Initiative for Sustainable Futures and NYC teachers sharing their own climate-focused lessons and units. If you would like to be part of the panel please indicate in the RSVP, or email yadana@stemteachersnyc.org. The EcoSTEM working group will be a space to:
Share lessons and units you have developed around climate change, other local environmental issues, solutions you and your students have worked on - and cross curricular connections you have made.

Develop and exchange key questions and topics for student discussion and debate.

Share resources and develop more relevant, interdisciplinary, student-driven climate and environmental STEM curricula.

Build a network of colleagues to share ideas, resources, successes, and challenges of teaching EcoSTEM!
Additional topics will be chosen based on registrant suggestions. We hope that you will come ready to participate!
*Note, this workshop requires a minimum number of participants. In the event there are not enough participants, the workshop will be cancelled, and a refund will be issued.


Cost:
$5 for In-Person (Limited # of tickets!), Free for virtual attendance.

Email questions to Registration@STEMteachersNYC.org.
Interested in purchasing a series and want an Invoice/Purchase Order Request?
Please note we are currently not accepting invoice requests for our fall weekend workshops.
Please read the FAQs section below carefully before registering.
FAQs
Is STEMteachersNYC an approved NYC DOE CTLE Vendor?
Yes. STEMteachersNYC is a Continuing Teacher and Leader Education (CTLE) vendor for the New York City Department of Education (#STE-068881).
Is there nearby lodging?
Yes, Please visit our website at: http://stemteachersnyc.org/lodging/ to view many possible options.
How can I contact the organizer with any questions?
Questions about registration or tickets should be addressed to registration@STEMteachersNYC.org.
Questions about invoice/PO issues should be addressed to karen@STEMteachersNYC.org
Questions about our programs should be addressed to chris@STEMteachersNYC.org
I am interested in taking more than one workshop. Can I register for multiple workshops?
It depends: Many workshops overlap so look closely at the start and end dates. Be sure to choose workshops that do not overlap, as reservations are not refundable. If you need help deciding which workshop fits your needs best, please email Chris (chris@STEMteachersNYC.org).
Is the full workshop fee or the balance of the workshop fee refundable?
Refunds for the balance of the full workshop fee (that is, the full fee minus the reservation fee) must be requested within one (1) week of payment and at least four (4) weeks before the start of the workshop. All such requests must be accompanied by an acceptable, documented explanation. Judgments about acceptability of explanations and documentation, and about whether or not a refund will be issued are at the sole discretion of STEMteachersNYC and are final. Refunds will not include fees charged on the initial payment by Eventbrite, credit cards, and/or banks.
Is my reservation/ticket transferrable?
Not without authorization, please contact the STEMteachersNYC Registrar (Registration@STEMteachersNYC.org) if you need to transfer your reservation to a different person/name, or if you wish to transfer your reservation to a different workshop.
Can I update my reservation information?
Yes, you can update your reservation information.
The name on the reservation/ticket doesn't match the attendee. Is that okay?
No, please contact the STEMteachersNYC Registrar (Registration@STEMteachersNYC.org) to address this.
Can I receive college level credits?
No.
Where can I find more information about STEMteachersNYC?
Visit our website: http://STEMTeachersNYC.org or email info@stemteachersnyc.org
How can I join STEMteachersNYC?
Click here - it's free! http://stemteachersnyc.org/join/

Members find out about workshops first and can sign up before others.
Please note: We take photographs and record video of our workshops in order to publicize a positive image of science teaching, and of STEMteachersNYC - a recognized 501(c)(3) non-profit organization. If you register, you are agreeing to be photographed and to have your voice and image video-recorded. You are also agreeing to relinquish all your rights to the photographs and video recordings.
If you do not wish to be photographed or video-recorded - you must inform us at check-in. We will take one photograph of your face so that we can erase your image if we happen to catch it by chance during the workshop, and we will do our best to avoid you. We would also appreciate your cooperation in positioning yourself at the edge of the group so as to help us avoid you.