Description
On August 21, 2017, the most amazing event in a generation will cross America, and Tryon, Nebraska is right in the heart of it! Totality of the Great American Eclipse will begin in Tryon at 12:53:04pm Central Time and will last for 2 minutes and 33 seconds! Because of our favorable weather conditions, dark skies and broad horizons, the Nebraska Sandhills have been named the #4 viewing site in all of America for this incredible event.
Tryon has scheduled activities on Sunday August 20 and Monday August 21 for visitors to totally immerse themselves in the ranching history and culture of the Nebraska Sandhills as well as experience the incredible total solar eclipse!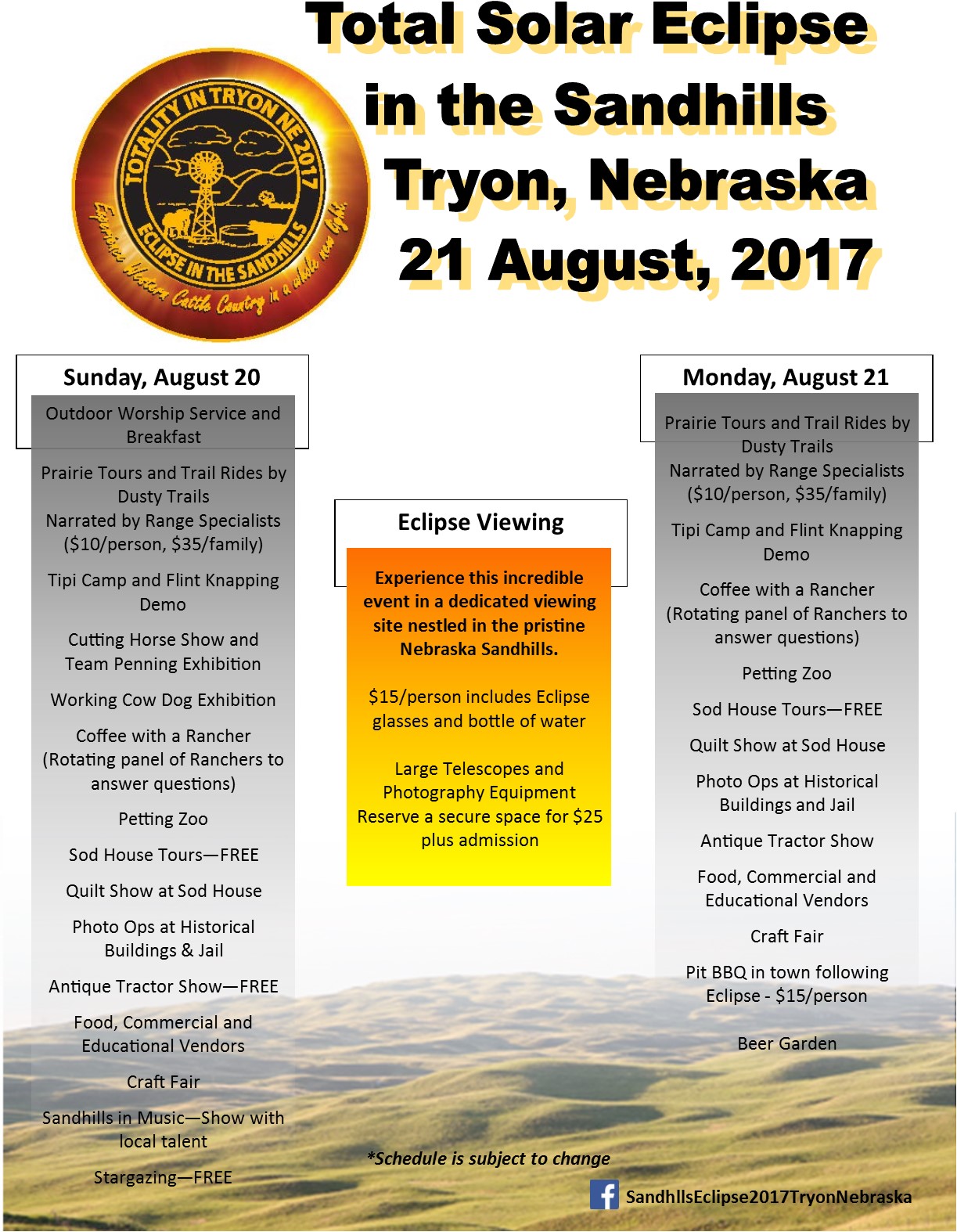 This is a "rain or shine" event. No refunds will be offered.
Tryon is partnering with our neighbors to the south in North Platte to provide services to our visitors to this event. North Platte has more than 1,400 sleeping rooms, plus a host of dining options and attractions for you to enjoy your stay. Transportation will be provided with the purchase of a ticket on Sunday, August 20 and Monday, August 21 between North Platte and Tryon.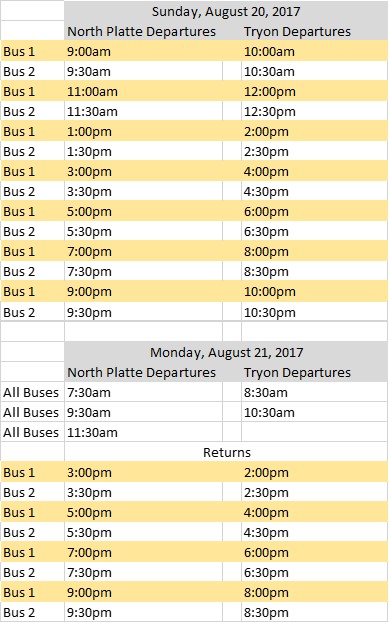 Large Equipment Site
If you will be bringing large photography equipment or telescopes, be sure to consider a dedicated large equipment site. This roped-off site will provide security for your delicate and expensive equipment. The cost is $25 in addition to your admission to the Total Solar Eclipse viewing site (Note: Each site would be suitable for approximately 4 people).
Quilt Raffle
Commemorate your eclipse experience in Tryon with a chance to win the "Eclipse in the Sandhills" quilt in a raffle hosted by the organizing committee. The queen size quilt was pieced by Elnora Neal, Rochelle Kemp and Joyce Snyder and machine quilted by Kathleen Fisher. Each chance is a $5 donation, and you will find the raffle tickets listed as a ticket option.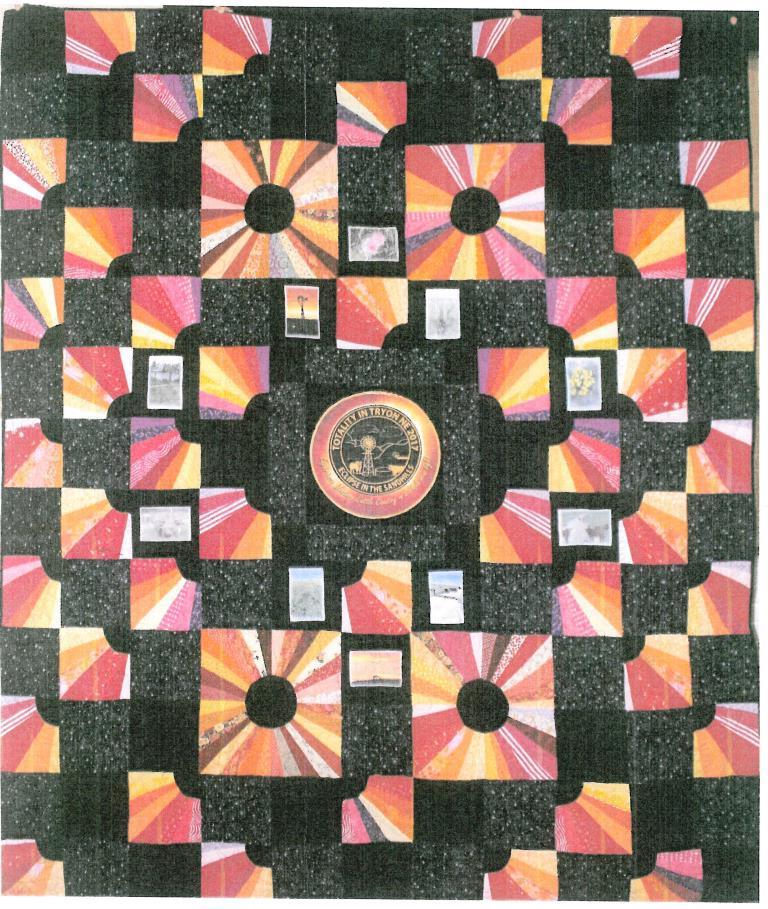 Tom Eckhoff, of Hershey's Stones and Bones Gallery, the one who will be bringing the Tipi camp to Tryon, has generously donated this collection of hand-made arrowheads for raffle. All of the stones were flint-knapped by Tom using native Nebraska stones. The central portion representing the eclipse is made from glass. Raffle tickets are available as a ticket! Drawing will be held August 21.