Eclipse Chamber Orchestra - Beau Soir Ensemble
One-hour live chamber music event, featuring musicians of the Eclipse Chamber Orchestra
When and where
Location
The Secret Garden at the Rectory 711 Princess Street Alexandria, VA 22314
About this event
Eclipse Chamber Orchestra presents the
Beau Soir Ensemble
Ruth Wicker, viola
Carole Bean, flute
Michelle Myers Lundy, harp
Program
Slam Ahead DON DAVIS (b. 1957)
Serenade; Opus 25 for flute, viola and harp LUDWIG VAN BEETHOVEN (1770 – 1827) Arr. Ami Maayani
Entrata, Allegro
Allegro molto
Andante con Variazioni
Adagio – Allegro vivace e disinvolto
Chamber Music PAUL BAN–HAIM (1897 – 1984)
Pastorale
Burlesque
Melody
Suite Brève LADISLAS ROHOZINSKI'(1886 – 1938)
Assez vite
Modéré
Assez vite
Vite
Lullaby IAN KRAUSE (B. 1956)
Three Friends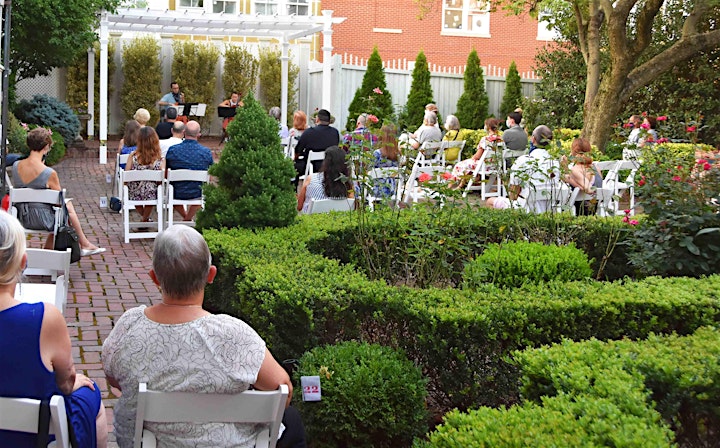 Concerts presented at 3:30pm and 5pm. Concerts take place rain or shine, but in case of severe weather, the rain date will be the following Sunday.
The Beau Soir Ensemble is a flute, viola, and harp trio in the Washington, DC area dedicated to the performance of standard and contemporary repertoire spanning a variety of musical genres. The group was founded by harpist Michelle Lundy in 2007. The Trio regularly performs at venues and acclaimed concert series in the DC and Baltimore area including the Kennedy Center's Millennium Stage, Sundays at Three in Columbia, Harman Center for the Arts, Arts Club of Washington, The Lyceum, Church of the Epiphany, Dumbarton House, Washington County Museum of Fine Arts, Old Town Hall (Fairfax,VA), and The Anderson House. The Trio also won the 2014 Montpelier Arts Recital Competition.
The Eclipse Chamber Orchestra is comprised of the Washington DC area's finest musicians, many of whom are members of the National Symphony Orchestra. Known as "An Orchestra of Soloists", Eclipse presents world class performances in concert venues, schools and community centers to make classical music more accessible to all. For more information visit their page https://www.eclipseco.org/
This is one of 14 programs being offered through December. Visit our website for information on other concerts, including chamber music, opera, choral, jazz and musical theatre.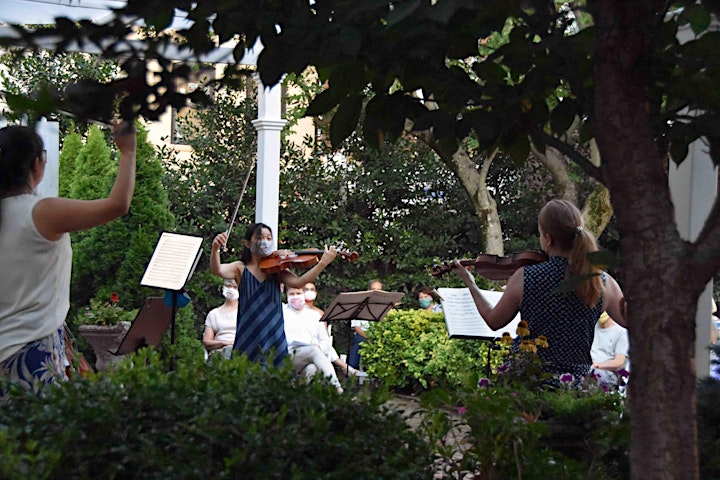 Classical Movements will take precautions to limit the risk as much as within our power and requests the cooperation of the audience in these preventative measures, so that we can again enjoy live music and support musicians in our community. Audience members are required to wear masks, as will staff and musicians when not performing. Bathrooms will not be available.
Audience members are encouraged to dress warmly; limited heating will be provided by heat lamps, space heaters and small fire pits.
Please note: Seating will be provided for concerts, with chairs wiped down and disinfected between performances. Chairs will have at least six feet between individual or family pairs. To maximize social distancing, seating will be assigned by the presenters.
For ticket requests and wheelchair accessibility; please contact Alessandra@ClassicalMovements.com or call (202)390-4520 for special accommodations.
Assignments will be communicated by email the day prior the concert. All seats have a clear view of the stage and allow a minimum of six feet between individuals or household groups.
Additional important instructions, tickets and concert programs will be provided by email only.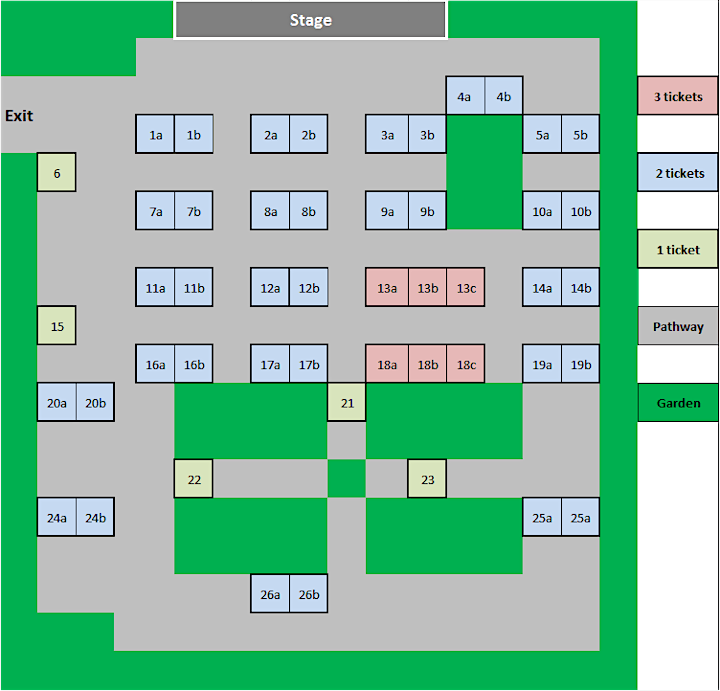 About the Rectory
Built in 1785 and the home of Classical Movements' offices since 2014, the building formerly served as the rectory of the nearby historic Christ Church, once the church of George Washington. Since then, it has been owned by several distinguished Virginians and has been a commercial space since the 1960's.
Located in the heart of beautiful Old Town Alexandria at 711 Princess Street, the Rectory is minutes away from the shops and restaurants of bustling King Street and is easily accessible by bus and metro.
Like and follow the Rectory on Facebook