EC-CHAP Jazz  Series: An Evening with Luke Hendon (GypsyJazz)
Description
SPECIAL NOTE: EC-CHAP is honored to have Luke Hendon grace the stage at The Packing House to kick-off our Jazz Series this fall! Luke brings his own original qualities to the Gypsy Jazz tradition of Django Reinhardt.
LUKE HENDON has had success in the world of Django music, performing with top players from around the world. A Veteran guitarist, Luke has had many successes in his career. He has opened for legendary acts such as Al Green, Sun Ra, and Los Lobos, performed on Broadway, composed and recorded for television and film, worked with dance ensembles, cruise ships, theatre companies, and many, many bands.
Luke is among the notable guitar staff/artist instructors at the acclaimed Django in June Gypsy Jazz event held at Smith College, North Hampton, MA.
In his latest project, Silk & Steel, Luke Hendon draws from the tradition of the legendary gypsy guitar of Django Reinhardt and comes out swinging, soulful, funky, fresh, and innovative with his own project. In this stripped down acoustic setting, Luke's guitar takes center stage. "I sort of got obsessed with learning a bunch of Django Reinhardt solos note for note-which took me several years-Now I try to take the technique I gained into creating my own music!"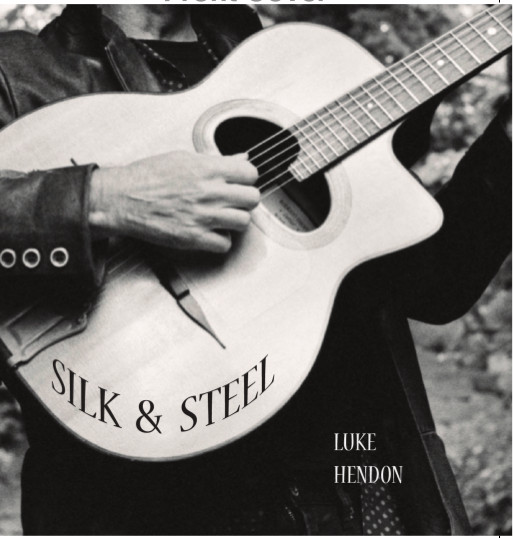 Join us for an amazing evening of acoustic jazz originals by this outstanding musician! This program is hosted by the "Eastern Connecticut Center for History, Art, and Performance" (EC-CHAP). Doors 7:00pm / Show 7:30pm. Tickets $20.00 in advance online / $25.00 at the door.
Soft drinks and snacks available. "BYOB&F" - Bring Your Own Beverage & Food (Wine & Beer Only - I.D. Required). You can also bring your paid ticket to Willington Pizza House (or WP Too) for eat-in or take-out the night of the show and receive 15% off your meal purchase. Ask for "The Packing House" pizza! Click here for secret recipe.
For information and table reservations, please call 518-791-9474.
All proceeds from this concert go to support EC-CHAP.