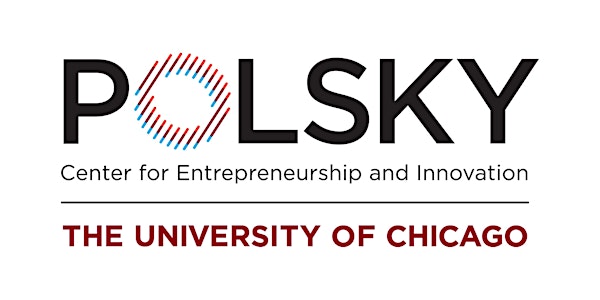 E2: Customer Success for Startups - 4 Best Practices
E2: Customer Success for Startups - 4 Best Practices
By Polsky Center for Entrepreneurship and Innovation
Date and time
Tuesday, April 13, 2021 · 10 - 11am PDT
About this event
Join us for a workshop led by Brian Hall and Kathleen Marcell.
For any seed-stage technology company, it's never too early to instill a Customer Success ethos. Developing great Customer Success - as an order of business second only to building a great product - leads to a higher Series A company valuation and faster realization of product/market fit.
The workshop will include the following:
What are the components of Customer Success?
Why Customer Success should be a focus now for early stage companies.
Learn how an effective onboarding plan can expedite time to value and can facilitate the achievement of a customer's desired business outcomes.
See how to establish best practices for your product's stickiest features in order to achieve early wins and drive product adoption.
About the speakers:
Carema Consulting's Brian Hall and Kathleen Marcell help early- and growth-stage recurring revenue companies grow faster by providing them with Customer Success solutions and strategies that increase revenue from current customers. They have spent more than 30 years serving as leaders of early-stage and high-growth B2B software companies - including DialogTech, FourKites, InstallShield, Microsystems, UrbanBound and Yello - with a particular focus on customer success organizations. In founding Carema Consulting, Brian and Kathleen strive to help founders navigate around the inevitable pitfalls encountered in building and leading customer facing teams at software companies, from seed stage through Series C.
Kathleen holds a BS in Sports Management from the University of Illinois Champaign.
Brian holds a BA in Economics and an MBA both from Northwestern University.
Questions about this event? Contact Katie Spoden at kspoden@uchicago.edu.
About the organizer
The Polsky Center for Entrepreneurship and Innovation drives the creation of new businesses and partnerships at the University of Chicago and across the world. As the leading expert in venture creation and the dedicated resource for UChicago's global community, the Polsky Center advances the knowledge and practice of entrepreneurship and accelerates the path to market for groundbreaking ideas. Through education, resources, and programs, the Polsky Center commercializes discoveries, partners with companies, and attracts venture capital. By igniting a spirit of innovation and fostering connections that extend across the University, city, region and world, the Polsky Center enables more ideas to have a meaningful impact on society. Learn more at polsky.uchicago.edu.