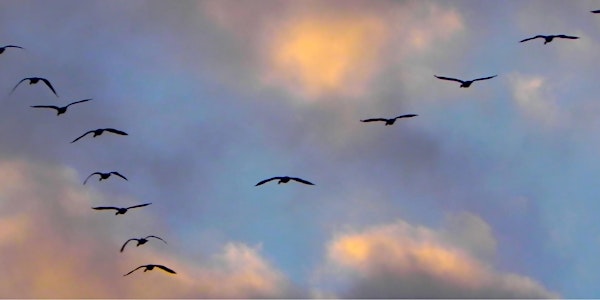 Dynamic Facilitation Immersion: Module One
An extended small-group experience of collaborative meaning-making and co-creativity, in the context of the Dynamic Facilitation approach.
Refund Policy
Refunds up to 7 days before event
About this event
This is a rare opportunity to have an embodied experience of this powerful approach. Designed for tense or conflictual situations, the highly active and empathic role of the facilitator in Dynamic Facilitation allows creative tension to be held, while minimizing interpersonal anxiety.
As we know from developmental psychology, the ability to hold competing ideas and emotions In awareness at the same time, activates the process of maturation. Working with a group in this manner supports the emergence of higher-order collaboration and coherence.
In this four-session module, you'll have the opportunity to experience an in-depth exploration of a shared societal issue, with Dynamic Facilitation support. This work creates the conditions for shared meaning-making and co-creativity, by welcoming divergent perspectives while building psychological safety.
In this module, you will:
• Explore authentic ways of relating to people, process, and creativity
• Gain useful and practical insights to integrate into your own communication and facilitation approaches
• Develop a felt sense of where and when this process can be useful
• Enjoy a rich and meaningful learning experience
This work has been tried and tested in the context of participatory public policy processes. It is also highly useful for business contexts.
See what others have said about this work.
____
Our four sessions will be:
1) Wed Feb 24, 5-7:30 pm US EST / Thu Feb 25, 9 - 11:30 am AU AEDT
2)Wed Mar 3, 5-7:30 pm US EST / Thu Mar 4, 9 - 11:30 am AU AEDT
3) Wed Mar 10, 5-7:30 pm US EST / Thu Mar 11, 9 - 11:30 am AU AEDT
4) Wed Mar 17, 5-7:30 pm US EST / Thu Mar 18, 9 - 11:30 am AU AEDT
Module One is an opportunity to experience the process, and learn about it from the perspective of a participant. No prior experience needed. If you are interested in simply experiencing this work, and are not planning to facilitate it yourself, this module is for you. Also, this four-session module is a prerequisite for Module Two.
Module Two is an opportunity for supervised practice. Completing Module One is a prerequisite for participating in Module Two. If you work with groups (as a mediator, consultant, and/or facilitator) and you want to learn how to facilitate using this approach, we recommend taking both modules.
____
In this approach, we welcome conflict in a manner designed to be non-confrontational. At the same time, especially in the beginning of the process, participants may feel somewhat "stretched" at times by hearing views different than their own, or impatient when they need to wait for a turn to be heard.
As the process gains momentum, participants often report feeling a heightened sense of connection with others, a sense of excitement at the opportunity to explore controversial issues in depth, as well as a deeper sense of the creative potential inherent in all human beings.
___
Below are brief descriptions of each of the four sessions in Module One:
Session One:
We will develop our learning community by welcoming the knowledge base that each person is bringing, and the inquiries that have brought each participant here • brief overview of the process • co-arriving at the main topic (shared social issue) that we'll explore together in sessions 2 and 3
Session Two:
Introduction to the framing for the session • Initial layer of exploring the topic • Creating a "bookmark" of how far we've gotten • Reflecting on process
Session Three:
Reviewing the harvest from session two • Going deeper: another round of the spiral • Co-creating a summary • Insights and questions from our work together thus far
Session Four:
Exploring the implications of facilitating emergence-based practices • Experiencing the empathy circle process, a take-home practice with multiple benefits • Sharing our insights and learnings
_____________________________________
Your guides:
This learning journey is being offered by Rosa Zubizarreta and Bruce Nayowith, at the request of our Australian friend and colleague Mark Spain.
You can learn more about Rosa and Bruce here. And, here's a bit about the origins of Dynamic Facilitation, from the Linked-In event page:
This work has been spreading in the German-speaking world, while the English-speaking world is still catching up... :-) It is based on the discoveries of Jim Rough, a management consultant in the Pacific Northwest who worked with lumber companies and paper mills. Jim brought a Total Quality Management perspective, as well as the work of the Creative Problem Solving Institute, to his explorations. Jim was also influenced by his wife Jean's studies in Jungian psychotherapy, and their joint participation in the Guild for Psychological studies.
In turn, Rosa brings her background in Freirean dialogue, Focusing practice, and action research to her work with Dynamic Facilitation, while Bruce bring his training in Constellations work and the lens of interpersonal neurobiology.