About this Event
Will call patrons must present photo ID at the door.
Doors and box office open at 6PM on show nights.
When box office is closed tickets may be purchased at the front desk of the Graduate Athens Hotel.
Purchasing a reserved table will produce one ticket for the event. Tables may include admission for 2 or 4 persons. See ticket descriptions for details.
VIP Suite includes food and beverage service, access to private suite, comfortable sofas, and admission for up to 10 persons.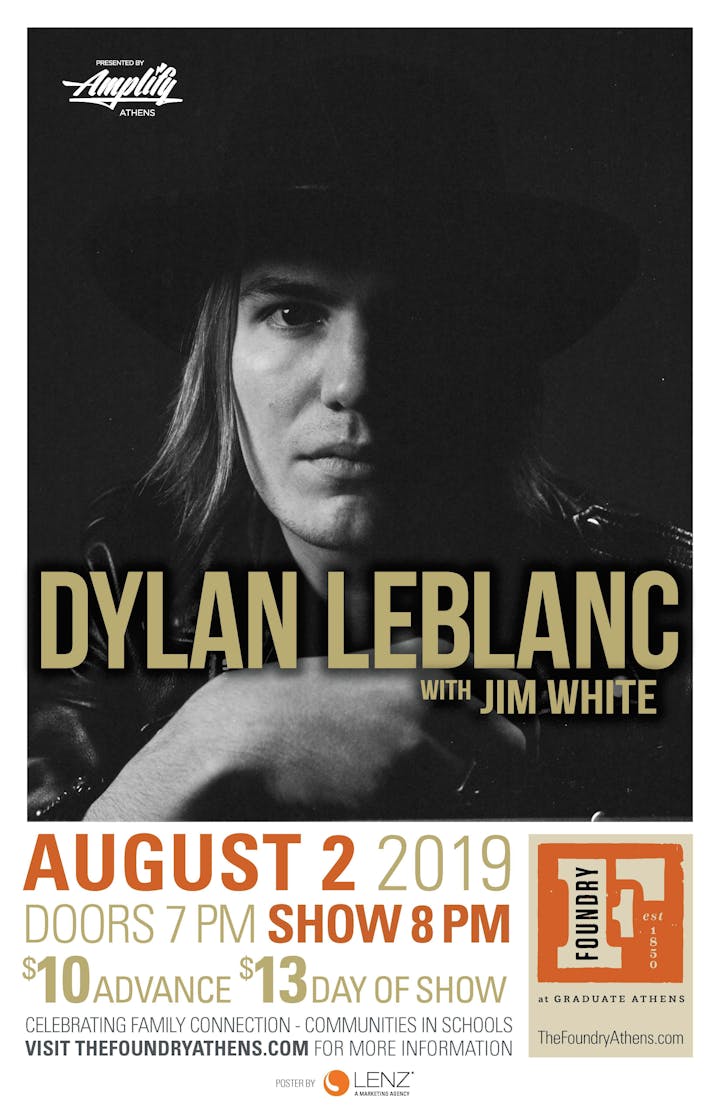 Dylan LeBlanc knows second chances don't come around often. But, neither do voices like his.
Overwhelmed by the speed his gift would take him, from Applebee's server to "the new Neil Young" in a matter of months, he walked away from an unlikely major label deal after releasing two critically acclaimed albums. He slipped into a blur of booze and self-doubt. Exhausted and damaged at just 23-years-old, Dylan came home to Muscle Shoals, Alabama to write a new life for himself.
In between the moments of clarity and a few familiar falls, he also wrote a new album, Cautionary Tale: a collection of shimmering, arresting songs with the same haunting vocals that caught the attention of Lucinda Williams and Bruce Springsteen, now with a sharpened edge honed by hastened maturity.
"This record is about me getting honest with myself," says Dylan. "I had to let the guilt about the past go and find a new truth within myself. This time, I felt like I really had something to say."
To help him say it, he sought out long-time friend Ben Tanner, the same guy who had secretly helped Dylan record his first songs after hours while working at fabled FAME Studios. (He also introduced a 16-year-old Dylan to Wilco, George Harrison, and Ryan Adams by way of an external hard drive). In between touring with Alabama Shakes, Ben was beginning to engineer records again at the label he started with another friend of Dylan's, Grammy Award-winning musician John Paul White, formerly of the Civil Wars. The two both produced and played on Cautionary Tale.
"They prevented me from burying my words," says Dylan. "Doubt can often be my first instinct, and I'll try to cover things up with more elements to hide my voice, but I made up my mind to trust them. I heard Merle Haggard say once that the singer is secondary to the song, and they both helped me build a strong foundation for the emotions I was feeling."
The stripped down aesthetic that John Paul and Ben have made their label's calling card sets Dylan's voice in a light bright enough to see the patina the last few years has left behind.
"I spent a lot of time writing about programming and conditioning and the idea of ego," says Dylan. "I don't want to rely on my circumstances or the past to say why I am the way I am anymore. A lot of my songs like 'Cautionary Tale' and 'Look How Far We've Come' are about trying to break out of a vicious cycle. I was wondering if I could find my solutions from within—if I could believe in something beyond the present."
If Dylan was wandering through a cemetery with his first album Paupers Field ("Songs are like headstones to me," he told The Guardian), Cautionary Tale is an abandoned desert town. He reflects on what once was, and if anything could be again. At times, he wonders if the signs of life he sees on the horizon are real or just a mirage. Phantasmic, warbling voices in the background rise to meet his own and fade into the ether; ghostly guitar riffs echo in the emptiness around him.
Finding the right arrangement and words was a more deliberate effort for Dylan this time. After feeling lost in the "mania" of recording his first two albums, he relied on Ben and John Paul to help him collect the pieces of his vision.
"I've definitely become more disciplined. I don't count on things like inspiration anymore," says Dylan. "I learned so much from putting songs together with John Paul. Anything he does, it's always going to be well-thought-out and well-placed. I'm naturally an improv guy, but now I see how that can be more limiting than planning your next move."
That new-found discipline shows. Never one to write out parts, Dylan methodically scored the stunning string sections with violinist Kimi Samson and cellist Caleb Elliot. To form the polished rhythm section he wanted to drive songs like "The Easy Way Out" and "Beyond the Veil," he paired drummer Jeremy Gibson with Alabama Shakes bassist Zac Cockrell ("I wanted it to feel like a Bill Withers record or Al Green—soulful, but tight.")
While Dylan will be the first to admit he wasn't ready to stand on the stages he played early in his career, there's no doubting he is now. With a recalibrated compass, he's back on the road opening sold-out shows for British singer-songwriter George Ezra, another artist praised for a wizened voice beyond his years.
Dylan will continue to support George through September 2015, including a show at Nashville's legendary Ryman Auditorium. Next, he'll embark on his solo tour with dates throughout the South, Midwest, and New England.
"After everything I've gone through, I still love putting records out and singing for people, no matter how big or small the crowd," says Dylan. "It's the only thing I want to do, and now I get to keep doing it as a more well-rounded person. I guess I'm blessed or whatever the hell you want to call it."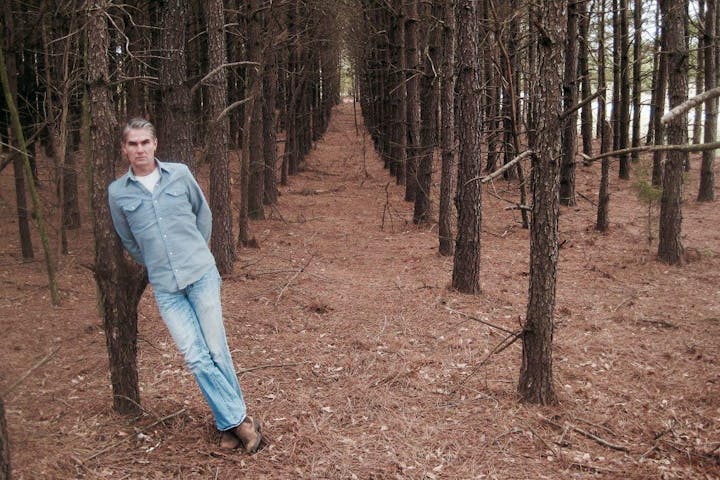 Jim White gets around. When he's not releasing his own critically acclaimed solo albums he splits time producing records for other songwriters, exhibiting his visual art in galleries and museums across the US and Europe and publishing award winning fiction.
His sixth solo studio album, the bizarrely titled Waffles, Triangles & Jesus, is a mind-bending joy ride of sonic influences featuring a bevy of his hometown Athens' roots musicians, plus west coast indie darlings Dead Rock West, and rock and roll maverick Holly Golightly.
Prior to Waffles, Triangles & Jesus, White (born Mike Pratt) released five eclectic, totally uncategorizable albums plus another six even stranger side projects.
Numerous songs from his back catalog have appeared both in film and television, with his Primus-esque Word-Mule being featured in Breaking Bad, and more recently his cautionary rocker Crash Into The Sun appearing in Ray McKinnon's highly praised Sundance Channel series Rectify.
UK fans may recognize White as the narrator and defacto tour guide for the award winning BBC documentary, Searching for the Wrong Eyed Jesus, a road movie set in the rural South, which the LA Times described as "Decidedly strange, delightfully demented."
Prior to becoming a musician White led an aimless, diverse life, working countless menial labor jobs: dishwasher, landscaper, lifeguard, cook, surfboard laminator, road builder, culminating with thirteen long years driving a taxi cab in New York City.
White is presently at work completing a memoir, Incidental Contact, based on a series of uncanny coincidences that befell him during his days driving that taxi in New York City. Two chapters of Incidental Contact, The Bottom and Superwhite, have been published in the literary music journal Radio Silence, with Superwhite being awarded a Pushcart Prize.
White was a pro surfer. He served as literary commentator for the National Endowment of the Arts. He was a European fashion model. Samuel Beckett once played a practical joke on him. There's lots more non linear information that doesn't really fit the usual bio format. But that's Jim—he gets around.