Sales Have Ended
Ticket sales have ended
Thanks for signing up for the DWeb Virtual Meet Up! Sign up for more updates and events at https://mailchi.mp/55b3dd624527/dwebcamp
Sales Have Ended
Ticket sales have ended
Thanks for signing up for the DWeb Virtual Meet Up! Sign up for more updates and events at https://mailchi.mp/55b3dd624527/dwebcamp
Description
DWeb Community: the values and technologies of the Decentralized Web have never been more important.
Join us for our first Virtual DWeb Meet up: Decentralized Storage comes of age! We'll hear from leaders of Storj Labs and Protocol Lab's Filecoin as they move toward enterprise-level decentralized storage, preserving the data we need to fuel scientific collaboration, education, and AI. In the words of Filecoin:
Decentralizing..massive troves of data is the best way to ensure their proper storage and preservation. No single hard drive can manage this much data alone. And relying on huge data centers controlled by giant tech platforms increases the risk of loss or damage.
EVENT FORMAT: We need less sitting and listening in online meeting rooms and more interacting! Networking! Meeting new people! So registered participants will receive 2 video presentations to watch beforehand. Our 90-minutes together will be focused on small break out groups diving into different areas of decentralized storage--from censorship, governance, developer collaboration to business models.
We'll start with some 1:1 networking time, and end with more group fun.
PRESENTERS: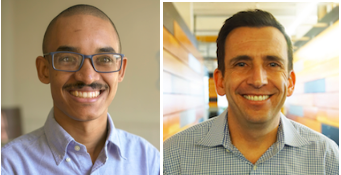 Ben Golub, Executive Chairman and CEO at Storj Labs
Shawn Wilkinson, Co-founder and Chief Strategy Officer, Storj Labs
Founded in 2014, Storj is perhaps the longest-lived decentalized storage organization in the ecosystem. They recently released their V3 Network with enterprise service level partners.
Come hear the lessons learned, find out how you can build on top of STORJ or become a node, dive into the thorny governance issues of decentralization, and explore business models with the first enterprise-level decentralized storage network.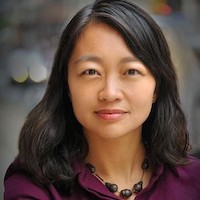 Michelle Lee, Protocol Labs, Storage & Developer Tools Lead
Late last year, the Filecoin Testnet launched. This week, the Filecoin Discover program launched, to incentivize early miners to store open source data (including some from the Internet Archive!) in exchange for Filecoin. In the first day, 600 miners ordered 700 drives, generating 5.6 Petabytes of distributed storage.
Come talk to Filecoin community leaders and developers about how to engage with this new storage network and build collaborations--with nonprofits, startups and established tech orgs.
BREAK OUT GROUPS: Our goal is to get people talking to each other! You'll be able to select and jump between these small group discussions:
#1: Developer Workshop: Storj --- learn how to build on top of Storj and meet others who have

#2: Governance -- how do we handle issues with take downs and build in censorship resistance, when there is no central points of control?

#3: Becoming a Storj Node-- Do you have excess storage capacity--whether terabytes or petabytes? Come learn how you can particpate and meet others who already are providing capacity as a node.

#4: Economics -- With Amazon, Microsoft, Wasabi-- how do we make a business model for decentralized storage? What are the lessons learned?

#5: Developer Workshop: Filecoin -- learn how to build on top of Filecoin and meet others who have

#6: Becoming a Filecoin Node -- Do you have excess storage capacity? Are you interested in the Filecoin Discover program? Come learn how to get started and meet others who already have.

#7: Collaborations -- storing open data, authenticating provenance, providing redundancy for preservation. These are often the goals of key nonprofit Open Knowledge organizations. Come learn how people across many spectrums can work together for safer, more resilient and reliable data storage.
SCHEDULE: (all times are Pacific Time)
DWEB NODE TIMES: SF: 10:00 AM / Austin: Noon / Boston: 1 PM / Sao Paulo: 2 PM / London: 6 PM / Prague-Berlin: 7 PM / Perm: 10 PM / Shanghai: 1 AM next day / Sydney: 3AM next day / Auckland 5 AM next day
10:00 AM PT: Welcome
10:10-10:30 AM: 1-on-1 Networking & Virtual Recess with Custom Camps: meet new friends and warm up with our DWeb Camp buddies Ben & Brady
10:30-10:45 AM: Overviews by Ben Golub, Shawn Wilkinson, Michelle Lee
10:45-10:55 AM: Break--time to get to your break out group
10:55-11:30 AM: Pick from 7 different small group discussions
11:30 AM: Come back to the main room for more networking, and fun!
Questions?
Write to wendy@archive.org with questions, to volunteer, or more. We need more Online facilitators, so please help out!