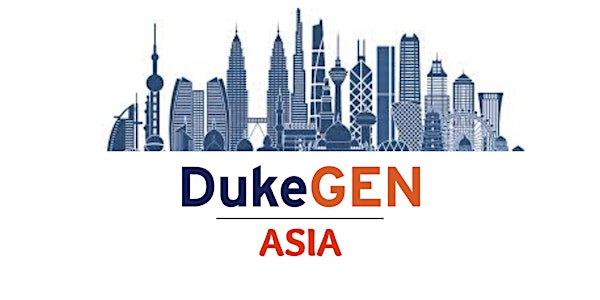 DukeGen Asia Virtual Networking Event
Join the DukeGEN Asia event for Duke alumni, students and staff about founding, building and investing in sustainable driven companies.
Date and time
Wednesday, March 2, 2022 · 3 - 4am PST
About this event
***FOR DUKE ALUMNI, STUDENTS, & STAFF ONLY***
As part of the 38th DukeGen Multi-City Networking Event we'll be hosting 4th virtual Duke Asia event, providing a chance for entrepreneurial-minded Dukies to meet one another.
Join us and our guest speaker Yasmin Rasyid, Sustainability Director for Lendlease Malaysia, who will share her insights from her 20+ years of founding, leading, supporting and investing in sustainability & impact driven companies.
Following the presentation and Q&A with Yasmin, we'll move on to breakout room networking sessions, where we will divide into dedicated rooms for Entrepreneurship, Angel Investing, and/or Fundraising.
------
This event is part of the broader DukeGen
Multi-city networking events that happen three times a year and are voluntarily organized by Duke alumni, for Duke alumni, students, faculty, and staff. Since 2008, Duke Gen has held over 300 networking events with a cumulative total of 15,000+ Duke attendees