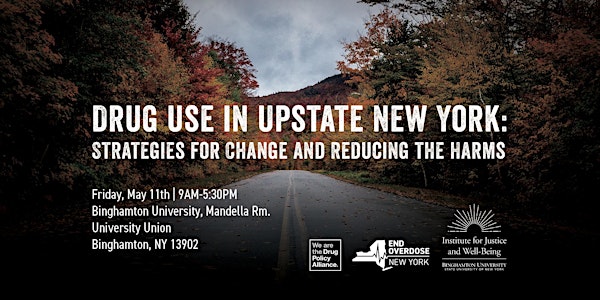 Drug use in Upstate New York: Strategies for Change and Reducing the Harms
Location
Mandela Room, University Union
Binghamton University, Vestal, NY, USA
Vestal, NY
Description
While drug use has long affected all communities across New York, most of our drug policy, education, and treatment services have focused on urban areas. As rates of opioid overdose continue to climb in suburban and rural areas, communities need strategies for addressing drug use that take into account their unique settings and challenges. Data shows that rural counties have experienced the greatest rise in opioid-related deaths since 2006, with an increase in opioid deaths of 295%, and an increase in the opioid death rate of 332%. Specifically, heroin-related deaths have shown the greatest increase, especially in suburban and rural counties, with a sudden 442% rise in in heroin deaths that began in 2012. Stimulants such as methamphetamine are also a challenge in the Southern Tier and much of New York State- with numerous headlines in the local news about clandestine laboratories and arrests of members of local manufacturing and distribution rings.
Binghamton University's Institute for Justice and Well-Being and the Drug Policy Alliance are co-hosting a one-day conference and strategy session to bring stakeholders from Central New York and the Southern Tier together to learn from experts and from each other. The program will include an overview of the problems surrounding drug use in Central New York and the Southern Tier, best practices for reducing the harms associated with drug use in non-urban areas, strategies for moving local policy change forward, and the role of the criminal justice system. Participants will have the opportunity to work in small, regional groups to develop local strategies and concrete plans for helping people who use drugs in their community. We encourage regional groups to bring a delegation that can move the issue forward (e.g., local health department staff, law enforcement, service providers, people directly impacted, community organizers).
Tentative Program (speakers still being confirmed):
9:00-9:30am: Registration and Hot Breakfast Provided
9:30-9:45am: Welcome and Framing
Kassandra Frederique, New York State Policy Director, Drug Policy Alliance

Laura Bronstein, Dean, College of Community and Public Affairs;

Executive Director, Institute for Justice and Well-Being

Binghamton University
9:45-10:15am: Keynote—"More than Opioids: The Social Determinants of Drug Overdose and Related Despair in the U.S. and New York State"

Shannon M. Monnat, Associate Professor, Syracuse University
This keynote will explore the broader context of rural environments and small cities. This presentation will summarize recent trends in drug mortality rates and related deaths of despair (i.e., suicide, alcohol) across the U.S. and New York State, highlight large differences in rates across different types of communities, and describe relationships between structural conditions (e.g., economic, social, infrastructural) and mortality rates.
10:15-11:15am: Panel Presentation—Identifying the Problems and Gaps in Services
MODERATOR- Benita Roth, Binghamton University
Emily Haner, New York State Department of Health
John Barry, Southern Tier AIDS Program
Holly Hagan, New York University

Tracie Gardner, Legal Action Center
Lauren Jones, Vera Institute
Carmela Pirich, Addiction Center of Broome County
This session will include a brief overview of the epidemiological data to help explain what is known and unknown about drug use in Central New York, the Finger Lakes, and the Southern Tier (e.g., who is using, what drugs are being used, trends over time, geographical distribution of use). Following the epidemiological overview, local experts will address treatment and harm reduction options in the surrounding communities. They will also identify service gaps in the current landscape for people on the continuum of change- from those who would like to work towards abstinence-based recovery to those who are still engaged in active drug use.
11:15-11:30am: Break
11:30-12:45pm: Panel + Discussion—Creative Strategies and Best Practices for Addressing Drug Use in Rural Settings
MODERATOR- Stewart Auyash, Ithaca College
Emma Roberts, Harm Reduction Coalition

Jess Tilley, New England User's Union
Mary Isaak, Addiction Center of Broome County
Pam Lynch, Harm Reduction Michigan

Ross Sullivan, Upstate University Hospital
Justine Waldman, REACH Medical
Jamie Favaro, NEXT Distro
This session will include a panel of experts from the region and around the country discussing strategies to tailor prevention, harm reduction and treatment interventions to rural settings. Topics will include, among others, delivery of medication-assisted treatments, syringe exchange, drug user outreach, mobile health and social services, and housing supports.
12:45-1:30pm: Lunch Provided
1:30-2:30pm: Panel—Changing Local Policy: How to Navigate Upstate Politics
MODERATOR- Kassandra Frederique, Drug Policy Alliance

Kevin Revier, Justice and Unity for the Southern Tier
Rebecca Kaufman, Broome County Department of Health
Peter Volkmann, Chatham Police Department
Alexis Pleus, TruthPharm
Brian Briggs, Southern Tier AIDS Program
Travis Brooks, Ithaca Plan Coordinator
This panel will discuss concrete strategies for building bipartisan support for local change. Panelists will discuss local policy that can advance the health and wellness of people who use drugs, how to work across the aisle, engaging your local elected and appointed officials, and successful campaigns for change.
2:30-2:45pm: Break
2:45 – 3:45 Facilitated Regional Breakouts
Attendees will be asked to identify problems and resources specific to their region, including drug use patterns, gaps in services, and effective strategies in the current response. They will also reflect upon presentations from earlier in the morning and whether any of these approaches may be feasible in their own communities. The session will conclude with a report back so that each group can learn from one another.
3:45-5:00pm: Meet the experts - Technical Assistance Session
This session will provide technical assistance to regional delegations and attendees who want to move forward with lessons they've learned from the conference. Experts will sit at tables and workshop one on one with groups to talk through the distinct circumstances of the represented NY communities. Technical assistance supports will include local experts in the below areas:
Municipal Legislation – What bills can I pass at the local level? (Keith Brown, Katal Center for Health, Equity, and Justice; Kassandra Frederique, Drug Policy Alliance)

Medication assisted treatment – How to provide MAT in rural and hard to reach areas? (Ross Sullivan)

Syringe Exchange – How do I start a syringe exchange in my town? (Emma Roberts)

Organizing families – How can I start a support group for families? (Alexis Pleus)

Law Enforcement – What can law enforcement do that is different than before? (Chief Peter Volkmann)

Treatment/Detox – How to find and/or increase treatment in town? (Carmela Pirich)

Prevention – What does effective public education look like? (Jill Alford-Hammitt, Sasha Simon)

Housing- What role should housing play in supporting people who use drugs? (Rebecca Rathmell)
5:00-5:30pm: Closing: Where Do We Go From Here?
Hosted by: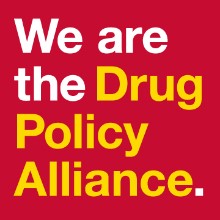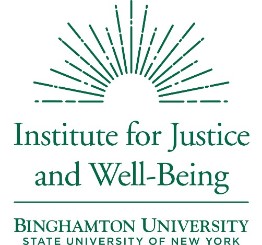 Partnering Organizations (in alphabetical order):