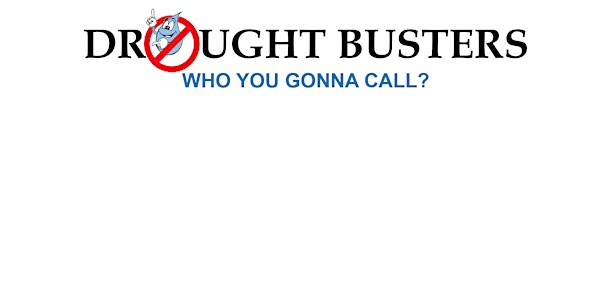 Drought Busters: Solutions to Reduce Your Water Footprint
Location
Impact Hub San Francisco
901 Mission Street
#105
San Francisco, CA 94103
Description
Join WEN and Impact Hub for an interactive workshop and panel discussion, "Drought Busters: Solutions for Residents and Small Businesses Working to Reduce Their Water Footprint."
Water is a basic human right and we need to act now to make sure that we preserve fresh supplies of drinking water for all. While some can 'buy their way out of a scarcity', most cannot. Join us as we discuss forward thinking solutions that can go a long way in bridging the equity gap when it comes to the need for water.
Panelists:
The panel will include women from community organizations, government, non profits and entrepreneurs from around the Bay Area.
Elsa Eder, San Francisco Public Utilities Commission
Femke Freiberg, Berkeley Climate Actions Coalition's Water Working Group
Anya Kamenskaya, DIG Coop
Dominique Gomez, Water Smart Software
Panel moderated by WEN President Nikole Reaksecker, CEO, Eco-Engage
Event Details:
Date and Time: Thursday, July 28th, 6:00 – 8:00pm
Agenda:
6:00 – 6:15 PM: Registration and Networking
6:15 – 6:30 PM: Hands on interactive drought solving exercise
6:30 - 7:30 PM: Panel Discussion on Drought Busters
7:30 - 8:00 PM: Q&A and Networking
(Please bring your own creative solutions to share)
Refreshments will be provided.
Event Location: San Francisco Impact Hub
901 Mission Street #105, San Francisco, CA 94103
Closest Muni/BART: Powell St BART
Cost: $20 + service fees online; $25 CASH at the door; $15 + service fees online for students and attendees between opportunities; $10 for Impact HUB Members
About the Panelists and their Organizations:
Elsa Eder is a member of the Communications Division of the External Affairs Bureau at the San Francisco Public Utilities Commission (SFPUC). Her primary role is to implement all public educational campaigns, manage events, and lead building tours at the SFPUC Headquarters—one of the greenest and most innovative buildings in North America. In 2014, while in the SFPUC Conservation Division, she helped promote water use restrictions during the height of the current drought. Committed to sustainability and community building, she has disseminated information highlighting energy efficiency, disaster preparedness and environmental justice since 2000; and, has supported independent media and diversity in the arts since the 90s.
The San Francisco Public Utilities Commission is a department of the City and County of San Francisco that provides retail drinking water and wastewater services to San Francisco, wholesale water to three Bay Area counties, and green hydroelectric and solar power to San Francisco's municipal departments. The mission of SFPUC is to provide customers with high quality, efficient and reliable water, power, and sewer services in a manner that is inclusive of environmental and community interests, and that sustains the resources entrusted to their care.
Femke Freiberg is the Program Associate at The San Francisco Foundation. She focuses on policy efforts to tackle economic inequality and wealth disparity in the Bay Area and statewide. Femke began working for The San Francisco Foundation as an intern while she completed her graduate degree at UC Berkeley's Goldman School of Public Policy. Her studies and research included urban policy, sustainable development, and utilizing policy mechanisms to promote behavioral change for resource conservation. Previously, Femke was the Outreach Program Manager for The Watershed Project, an environmental nonprofit that seeks to educate and inspire Bay Area communities to protect local watersheds. During her time at The Watershed Project, Femke was selected to be a Partners of the Americas Climate Change Fellow to Colombia in order to develop food and water security projects within island communities. Prior to that, Femke was a Fulbright Fellow to Mexico, where she studied the design and implementation of community-based water projects. Femke is currently Co-Chair of the City of Berkeley's Water Working Group and is an active volunteer with USAID's Farmer-to-Farmer Program in Colombia. She holds a B.A. in Public Policy Analysis from Pomona College.

The Berkeley Climate Action Coalition's Water Working Group responds to the urgency of the drought and longer term water insecurity by identifying key ways Berkeley residents and institutions can reduce their water footprints. The group holds community events with demos and information on rainwater and greywater harvesting, drought tolerant landscaping, and celebrating our watershed. The group is run by volunteers and always accepts new members interested in protecting our vital water resources.

Anya Kamenskaya co-owns DIG Cooperative, Inc, the Bay Area's oldest dedicated water conservation design/build firm. Anya came to DIG with a BS in Conservation and Resource studies from UC Berkeley, and over 5 years of community organizing experience in ecological agriculture communities across the US. Some of her past and current collaborations include the Greenhorns, Occupy the Farm, FutureFarmers, and the Indigenous Farming Project. She is committed to furthering the cooperative mission and working towards equitable, resilient and just water usage in California.
DIG is a design/build, general contracting cooperative that specializes in comprehensive, on-site water catchment and reuse systems. Their mission is to restore life to the urban landscape by building the future of clean water today. In 2005, a group of builders and ecologists converged to build a legally permitted public demonstration greywater system at the EcoHouse, a project of the Ecology Center. DIG Cooperative, Inc. grew from that initial project. Since the success of the EcoHouse, they have continued to pioneer permitted greywater and rainwater catchment systems throughout the Bay Area.
Dominique Gomez is the Director of Operations and Market Development at WaterSmart Software. She also advocates for policies that prioritize municipal water conservation as an important solution to drought, water scarcity, and population growth. Prior to WaterSmart Dominique focused on climate and environmental policy first as a Governor's Fellow for Governor Bill Richardson at the New Mexico Environment Department, then later as a consultant at Cascadia Consulting Group in Seattle. She has also spent time working on natural gas policy at the White House Council on Environmental Quality and on corporate sustainability at Hilton Worldwide. Dominique graduated with a Masters in Business Administration from Stanford Graduate School of Business and a Masters in Public Policy from the Harvard Kennedy School of Government, and has a BA from Yale University. She is originally from Colorado and likes hiking 14ers and eating sandwiches.
Water Smart Software's mission is to change the way the world uses water. Using advanced technology solutions, water utilities are able to better educate their consumers about how much water their household is using, how it compares to others and how they can save money. These benefits translate into significant system-wide savings for utilities in the form of avoided costs for water, energy, treatment, and future capital investments which helps ensure sufficient supplies of our most precious resource for all our communities.