About this Event
The Power of RED workshop is a free two-hour workshop designed to build the local red community, break down misconceptions on 8K or high resolution RAW workflow, and empower anyone who is new to RED.
It's going to be a practical session with Drone Nerds and James Lucarelli, who is the National Dealer Account Manager and Sales Trainer at RED Digital Cinema. The workshop will focus on why resolution showcasing the power of RED's 8K feature in a two-hour long hands-on demonstration.
WITNESS THE POWER OF RESOLUTION
1-Hour RED workshop with a RED certified instructor 
1-Hour Q&A & Open Dialogue 
Resolution focused workshop
One Shot Reframing
Post Stabilization
Pan & Scan
Post Zoom
Supersampling
Each feature provides advantages most cameras cannot achieve. With the ability to wrap footage in post all in one machine, RED digital cameras are definitely a stepping stone in the film industry.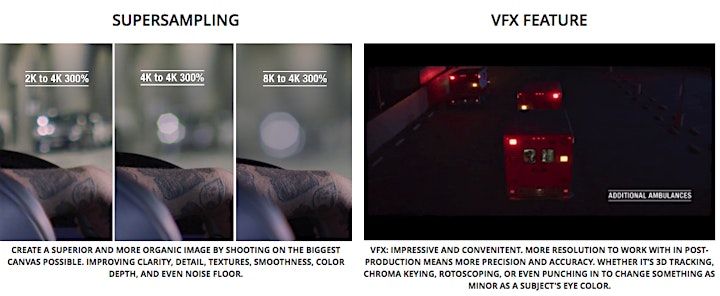 ABOUT THE PRESENTER
James Lucarelli knows the RED cameras well, but he also knows a whole lot about the industry. With over 15+ years of cinema sales and professional on-set experience, James has evolved into a technical and creative go-to in the "high-end digital film" revolution and continues to push the bar through traditional filmmaking and advanced technologies.

Please note: This is not a multi-tiered master class or certification course.