Location
Delta
46101 Fremont Boulevard
Fremont, CA 94538
Refund policy
Refunds up to 1 day before event
Description
A lot of work has been done to improve the energy efficiency of buildings, including the installation of advanced lighting, HVAC and airflow systems, as well as building envelope technologies and integrated building and energy management systems. Many companies have been reaping the benefits of these new technologies and approaches and are looking for ways to build on this success and take their energy efficiency and clean power efforts to the next levels.

Prospect Silicon Valley, Carnegie Mellon University's Scott Institute for Energy Innovation, Lawrence Berkeley National Lab's Energy Technologies Area, and the Northern California community of the US Green Building Council are participating in this event: Driving Innovation, Efficiency, and Performance in the Built Environment. We will discuss technologies under development and how these hardware and software solutions can be deployed in pilots or limited deployments to demonstrate their ability to have a material impact on energy performance or clean power generation and consumption in the built environment.

Join us for our first networking event of the year!
--------------------------------------------------------------------------------
Introductions / Welcome:

Christina Briggs
Economic Development Deputy Director for the City of Fremont

Christina Briggs is a champion of economic development and redevelopment for city governments. For nearly 15 years, she has led efforts in business recruitment, business retention, and job development strategies and has managed mixed-use, retail, and hotel development projects. She also provides economic health analysis, including development of industry cluster strategies for clean technology, biotechnology, and advanced manufacturing. Christina takes particular pride in serving as an interface between business and government and has led several "win win" collaborations in the development/permitting process and other public/private partnerships.
Christina is the public sector co-chair of the International Council of Shopping Centers (ICSC) Northern California P3 committee, a member of the Urban Land Institute, the Silicon Valley Economic Development Alliance, the East Bay Economic Development Alliance, and a founding member of the Silicon Valley Manufacturing Roundtable.
She received her B.A. in Language Studies from the University of California, Santa Cruz, and her Master of Public Administration degree from the Middlebury Institute of International Studies at Monterey.
Panel Moderator:

Amul Sathe
Director, Navigant
Amul Sathe is a Director in the Energy Efficiency and Demand Side Management Group within Navigant's Energy Practice. Amul focuses on energy efficiency programs, policies, and technologies for utilities, governmental agencies, and manufacturers, as well as the water-energy nexus. Amul brings a strong understanding of energy and water efficiency technologies and markets to lead project teams.
Amul has developed and overseen the development of multiple energy efficiency forecasting models tailored for specific client's needs. These models have included detailed analysis of trending energy efficiency topics such as: LED technologies, market transformation programs, zero net energy buildings, codes and standards savings, and emerging technology risk just to name a few.
Speakers:

Dr. Burcu Akinci
Paul Christiano Professor of Civil & Environmental Engineering and Associate Dean for Research at the College of Engineering at Carnegie Mellon University
Dr. Burcu Akinci is the Paul Christiano Professor of Civil & Environmental Engineering and Associate Dean for Research at the College of Engineering at Carnegie Mellon University. She also co-directs Smart Infrastructure Institute which conducts research on data-driven awareness about infrastructure systems, advanced information models and visualization approaches, and proactive decision support.
Dr. Akinci's research interests modeling and reasoning about information rich histories of buildings and infrastructure systems, to streamline construction and infrastructure operations and management. She specifically focuses on investigating utilization and integration of building information models with data capture technologies, such as 3D imaging and embedded sensors to capture semantically-rich as-built histories of construction projects and infrastructure operations and to support proactive operations and management.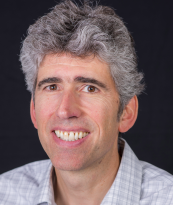 Rich Brown
Research Scientist at Lawrence Berkeley National Laboratory
Rich Brown is a research scientist in the Building Technologies and Urban Systems Division, where he has conducted research on energy use in buildings for over 20 years. He leads a team that is working to understand and develop solutions to address the growing energy use of electronics and miscellaneous equipment in buildings. His research interests include energy efficient digital networks, extreme efficiency in off-grid applications, data centers, and field monitoring of miscellaneous equipment in buildings. He leads LBNL's technical support to the EPA Energy Star product labeling program. He holds an M.A. degree from the Energy and Resources Group at the University of California at Berkeley, and a B.S.E. in Engineering and Management Systems from Princeton University.

Zachary Brown
Director of Energy and Sustainability at CBRE
It all started with an organic compost compactor for Zachary Brown. Upon being hired to the Property Management Team at San Francisco's iconic Ferry Building in 2006, the responsibility of training the staff on proper composting procedure fell squarely on his shoulders. The challenge sparked his interest the sustainability component of commercial real estate. Five years later, Zachary made the move to CBRE Asset Services group as a dedicated Sustainability Manager for a national strategic account.
Now the Director of Energy and Sustainability for the same client under the CBRE Asset Services group, Zachary manages all sustainable real estate initiatives and reporting, ultimately serving as the conduit between the ownership and the managers operating each asset. In addition to creating quarterly reports on resource conservation activities, Zachary monitors local and state energy benchmarking and disclosure laws, reviews products and services for portfolio-wide implementation, oversees third party certifications such as ENERGY STAR and LEED, and directly manages the annual Green Real Estate Sustainability Benchmarking (GRESB) assessments for multiple client funds.
In addition to his duties for CBRE, Zachary is an active member of his local San Francisco BOMA chapter as the current chair of the Energy and Environment Committee.