About this Event
If you love games, then maybe you're not satisfied with the diversity among game makers - only 17% of game developers identify as female, and less than 1% of VC funding goes to female founding teams.
Wings Interactive is here to help change all that. We're an unconventional games publisher for unconventional people – we fund awesome games that just so happen to be created by diverse teams.
We want to get to know you!
Wings is going to find and fund awesome games from creators from underrepresented groups, women and gender minority devs to start with, and we need your help. Maybe you're in need of funding, know people who are or just want to hang out with some kick-ass developers and have a couple of ginger beers!
No ticket needed, the only limit is how much space the venue has!
The event is open to anyone regardless of gender and age.
Rachel's Ginger Beer is non-alcoholic but for those inclined there are also alcoholic options available!
By attending this event you agree to follow our Code of Conduct: http://bit.ly/WingsCodeConduct
Our team will be here to answer your questions about Wings!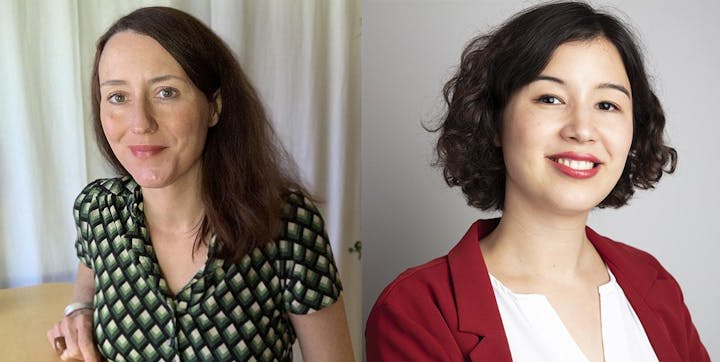 Audrey Leprice and Cassia Curran