Description

Draft & Draw

is an occasional gathering of those who draw, kicked off by a creative professional who shares the story of coping with their doodling habit. Everyone comes together for three hours of making new friends, drinking local brews (free), eating pizza (free), and drawing all over tables.
In addition to a happy belly, you'll go home with a custom print and pint glass containing artwork by our host, Qieer Wang.
Visit the Draft & Draw website for more information.
Draft & Draw #17
w/ Qieer Wang

Qieer Wang is a Chinese artist residing in New York. She works in the fields of GIF looping, animation filmmaking, editorial illustration, and exploring interactive media approaches.
February 28, 7:00-10:00pm
Wix Playground (NEW LOCATION)
100 Gansevoort St.
New York, NY, 10014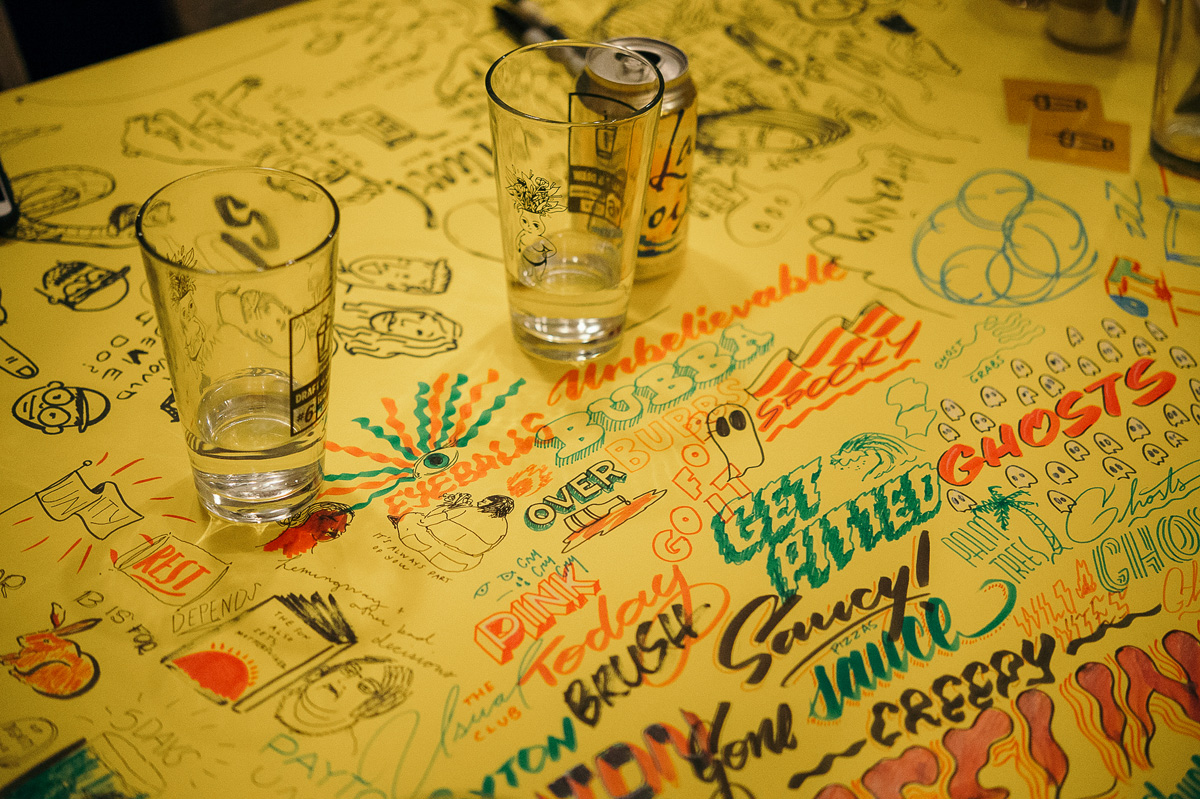 How it works:
Each event is kicked off with a show'n-tell (10–15 mins) by our Host—an inspiring local creative invited to share a glimpse of their work. After that, everyone puts pencil to table and gets drawing. At the end of the night, attendees go home with a pint glass full of goodies, sage words of creative wisdom from our Host, and a bunch of new friends.
What to bring:
All Draft & Draw events are BYOU (bring your own utensils). Bring whatever tools you want to use, such as markers, pens, pencils, or the classic Crayon. We've carefully wrapped the tables as your canvas for the evening, so there's no need to bring a sketchbook.

What we'll provide:
A custom pint glass filled with goodies (including a tool specifically chosen by Qieer), a print of Qieer's artwork, and enough beer and pizza to make your tummy happy. Pro tip: bring a tote or backpack for safe transportation home!

Agenda for the night:
7:00 Doors open
7:20 Introduction
7:25 Qieer's talk
7:40 Beer, pizza, and drawing all over the tables
10:00 Time to go home