Location
The Gene Frankel Theatre
24 Bond St.
New York, NY 10012
Refund policy
Contact the organizer to request a refund.
Eventbrite's fee is nonrefundable.
"A Musical Inspection of Love & Identity"
About this event
Most people think they know who the man "Dracula" is. How the Count Vlad Tepes became the prototype for the famous vampire novel Dracula by Bram Stoker. But they do not know the real truth of "Dracula's" identity. How the loss of his beloved shattered him and his touch with humanity, creating a Shadow… a Shadow named Alucard.
Now, through the æther of his castle, Dracula is searching for a new Shadow.
Meanwhile, powerful forces are struggling for the soul of a woman named Mina Murray, a woman said to be romantically linked to both Dracula and a lawyer named Johnathan Harker.
Alucard, fearing the Count's search for his new Shadow conspires against Dracula seeking to prevent his inevitable connection to Mina.
But who is really fighting for Love and who is conspiring for Evil: Count Dracula or his Shadow, Alucard?
Please join the Onomatopoeia Theatre Company and Monli International Company, LLC for a new take on a modern classic filled with love, blood and rhetoric this October at the Gene Frankel Theatre.
Oct. 19 – Oct. 30
atThe Gene Frankel Theatre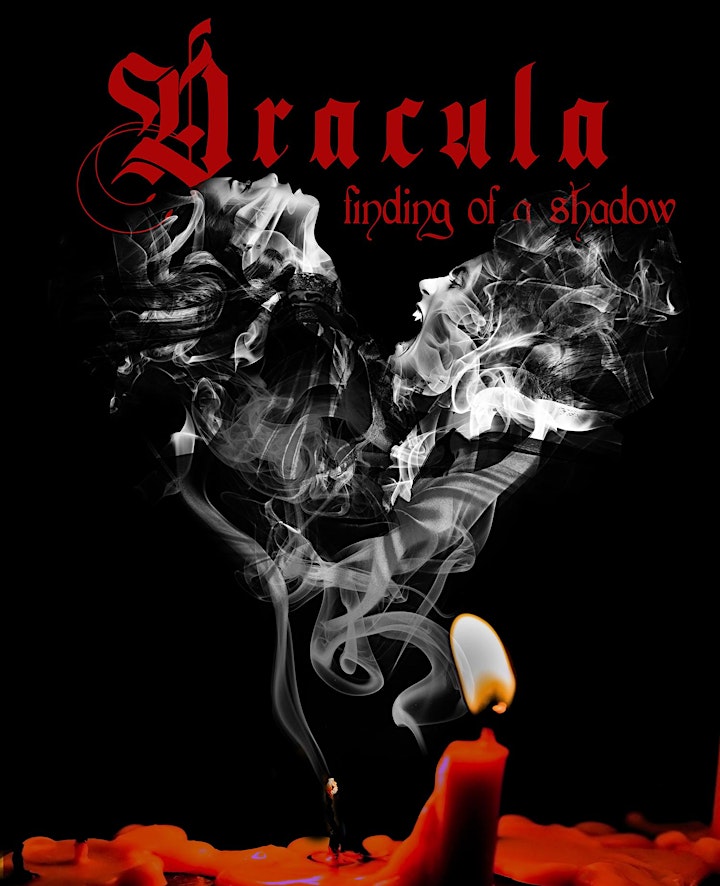 Performance Schedule
Wed. Oct. 19 @ 8:00 PM
Thu. Oct 20 @ 8:00 PM
Fri. Oct 21 @ 8:00 PM
Sat. Oct 22 @ 2:00 PM
Sat. Oct 22 @ 8:00 PM
Sun. Oct 23 @ 2:00 PM
Sun Oct. 23 @ 8:00 PM
Wed. Oct 26 @ 8:00 PM
Thu. Oct 27 @ 8:00 PM
Fri. Oct. 28 @ 8:00 PM
Sat. Oct. 29 @ 2:00 PM
Sat. Oct 29 @ 8:00 PM
Sun. Oct. 30 @ 2:00 PM
Location
The Gene Frankel Theatre
24 Bond Street, New York, NY 10012
Cast
VLAD TEPES DRACULA
Monde
ALUCARD
Scott Lilly
JONATHAN HARKER
James Hale
MINA MURRAY
Gabrielle Arthur
ARMAND / FATHER DOMINIC
Jeff Brackett*
FLAMOUT / JOHNATHAN JR.
Drew Bondy
RENFEILD / REPORTER
Thomas R. Gordon
AMARANTHA / NUN
Caroline Vettie
RUBY / LUCY
Hannah McNew
DESIREE
Julia Anne Cohen
BRAM STOKER
Samuel Shurtleff*
* Appearing Courtesy of Actors Equity Association. An Equity Approved Showcase
Crew
DIRECTED BY
Thomas R. Gordon & Lisa Monde
STAGE MANAGER & PROP MASTER
Robert Bradvica
SET DESIGNER
Nino Amari
LIGHTING DESIGNER
Reid Sullivan
COSTUME DESIGNER
Michael Gutierrez
VIDEOGRAPHER
David Shtapura