Dr. Stephen Elardo Presents: "The Roadside Geology of Earth's Moon."
Description
Our Broad Branch Road Fall 2017 Neighborhood Lecture Series continues with Stephen Elardo, postdoctoral associate at The Geophysical Laboratory. Elardo will present, "The Roadside Geology of Earth's Moon" at 6:30 p.m. on Thursday, Novemnber 16, 2017, in the Greenewalt Lecture Hall.
If you enjoyed this summer's spectacular total solar eclipse, you have the Moon to thank for it! But Earth's only natural satellite and closest cosmic neighbor does a lot more than occasionally block out the sun in dramatic fashion. It controls ocean tides, gives us stable seasons and climates, and in 4 million years it will finally eliminate the need for February 29th! Eclipses may be the Moon's most theatrical display, but to a scientist the real treasure is what the Moon can tell us about Solar System history.
Have you ever wondered what you're looking at when you look at the Moon in the night sky? Is the Moon's forever-hidden far side different? Does the Moon have the same types of rocks as Earth? What did we find when we went there? Are we ever going back? In this talk, Steve will take you on a tour of the geology of Earth's Moon. We'll take a stroll through what you can see, look at the fascinating features that you can't see, dive into the Moon's interior, jump into the past to find out how it came to be, and take a peek at what's on the Moon's horizon.

Doors open at 6 p.m. Lecture Hall seating is first come, first serve. Eventbrite tickets are not required, so please arrive early to reserve your seat. Eventbrite registration is encouraged to skip the sign-in process at the door.
Light refreshments will be served before the lecture at 6 p.m.
---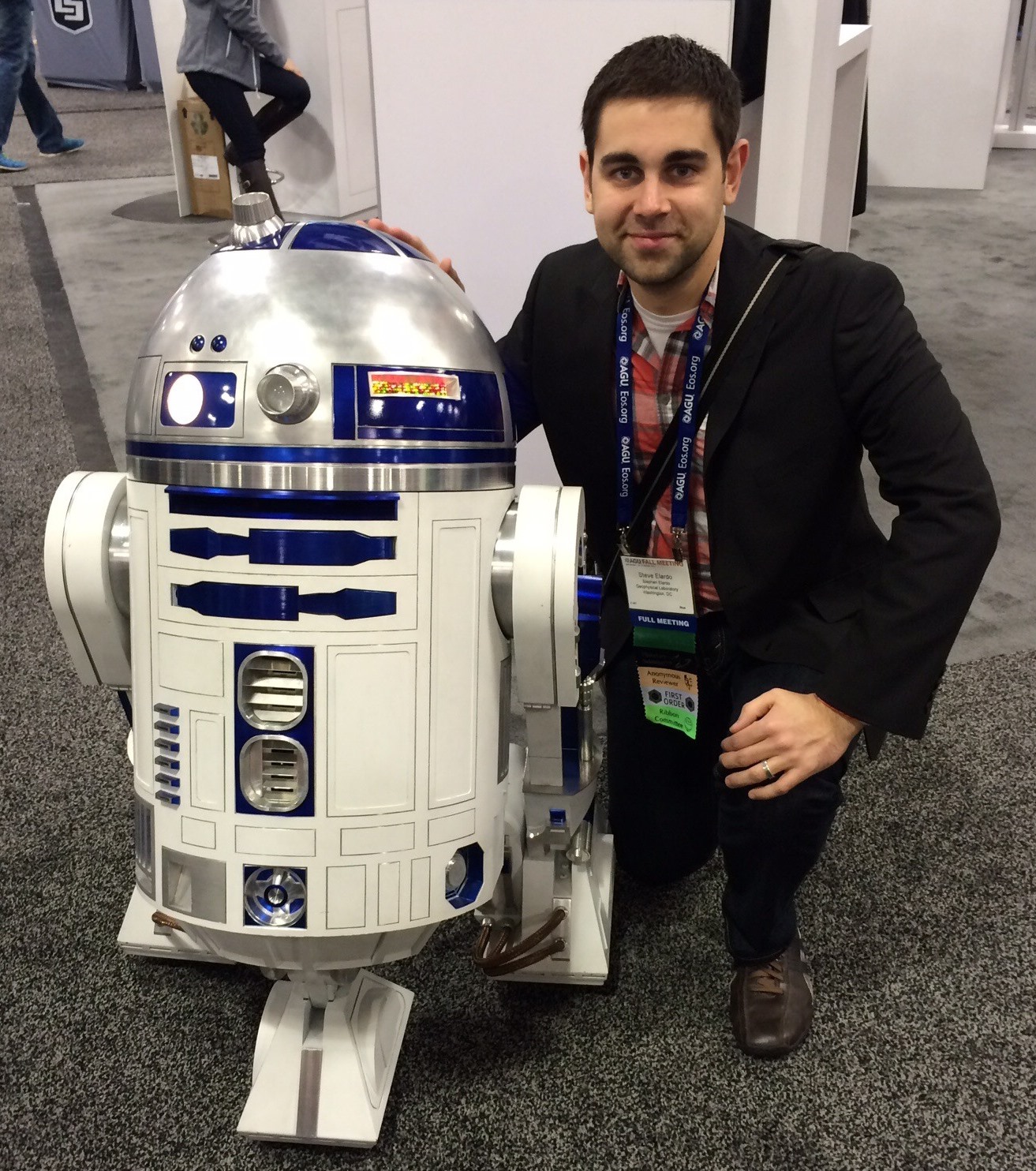 Dr. Stephen Elardo is a postdoctoral researcher and NASA Early Career Fellow at the Geophysical Laboratory. Steve uses the geochemistry of planetary samples, and high-pressure and high–temperature experiments, to study how rocky planets form and evolve. He is particularly interested in how planets separate into a core, mantle, and crust, and how this affects the evolution of planetary mantles over the next few billion years. His PhD research at the University of New Mexico focused on unraveling what the oldest and youngest Moon rocks, from both Apollo mission samples and lunar meteorites, tell us about the Moon's magmatic evolution.