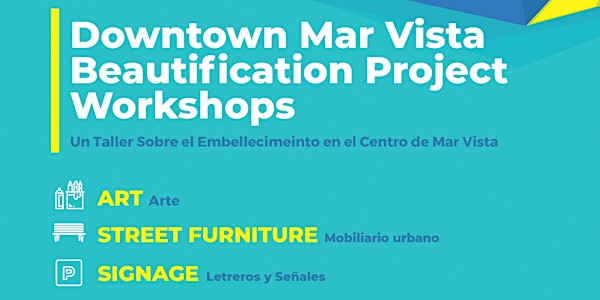 DOWNTOWN MAR VISTA BEAUTIFICATION - Review Findings and Implementation
The Downtown Mar Vista Beautification project is sponsored by Councilmember Bonin and Los Angeles Department of Transportation.
About this event
LANI and its partner, Studio 111, are inviting Mar Vista stakeholders to attend and discover the results of the polling that began during the Step 1- Assess the Need Workshop. You and other community members will be asked to further review and refine features of elements such as street furniture, wayfinding and public art. This virtual event will allow stakeholders to provide more in-depth feedback as to the specifics of color and design.
Please join us and bring your neighbors!