Downtown Austin Tech Networking Night & Workshop: Reducing Cloud Costs & Im...
Description
Join us at WeWork in downtown Austin to:
Network with 40+ tech professionals, tech startup founders and software/app developers, with pizza and salad served

Hear a brief workshop on making IT more secure and controlled, while reducing costs

Take the stage to make your intro to attendees and ask for what you need (advice, help, work, clients, partners, resources, etc.)

Join us for a complementary drink and continue networking at our after-party
About the Presenters: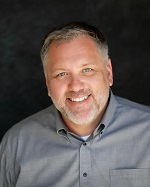 Tim O'Neal is Co-founder and CEO of Kazuhm. He has been a technology professional for over 25 years, holding technology leadership positions in large public healthcare, financial services and education companies. At Intuit, Tim led Operations for the Healthcare division until it merged with MedFusion in 2011, when Tim then transitioned to the IT team, where he managed multiple data center consolidations. Tim later joined Bridgepoint Education, where he drove massive reductions in data center operating costs and DevOps automation.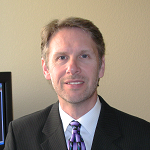 Kevin Hannah is Director of Product Operations of Kazuhm, leading product delivery and support, to ensure customer success with Kazuhm's Platform-as-a-Service (aPaaS) solution. Prior to Kazuhm, Kevin held a number of senior positions ensuring customer success, both as a vendor and a customer adviser, including managing West Coast client research for AMR Research, now part of Gartner.
Brought to you by:

Kazuhm is a next-generation workload optimization platform that empowers companies to maximize all compute resources, from desktop to server, to cloud. Kazuhm securely and efficiently recaptures unused processing power to boost productivity and minimize unnecessary IT investment. Contact: info "at" kazuhm.com / Follow @headout_ofCloud
In efforts to build a community of like-minded individuals, Kazuhm launched the Get Your Head Out of the Cloud (GYHOTC) movement. Become a Cloud Buster and bring a more-balanced approach to cloud computing to your community. See what's in it for you!

WeWork is the platform for creators. We provide the workspace, community, and services you need to make a life, not just a living. To learn more about the WeWork locations in Austin, click here to book a tour or send an email to congress@wework.com. Make sure to let them know you were referred by Boston New Technology.
Agenda:
6:00 - Networking with Pizza and Salad served
6:30 - Workshop: How to Reduce Your IT Costs While Improving Security and Control
7:00 - Ask us your questions about the Cloud, Security and DevOps
7:15 - Attendee Introductions - take the stage and mic for 20 seconds to give your intro and ask for anything you're seeking.
7:30 - More Networking and Dessert
8:00 - Join us for a complementary drink and continue networking at our after-party (we'll walk to a nearby bar)
Directions:
WeWork is located at: 600 Congress Ave, 14th Floor, Austin, TX 78701 (Google map). We recommend parking at the 515 Congress Ave Garage (Bank of America Center) - $10 after 5 pm. There is also parking in the 600 Congress building, but the entrance is on 7th Street, between Congress Ave and Colorado Street. Rates are not known.
Upon Arrival:
Come to the 14th floor and be ready to show your photo ID. Look for signs pointing to our sign-in sheet and sign your name. Join us in the lounge area, just beyond the reception desk.
----------------------------------------- Attendance Terms ---------------------------------------
BNT and it's partner groups are dedicated to providing a harassment-free and inclusive event experience for all members/participants. To attend, event registrants agree to these Attendance Terms, which are summarized on the registration page for this event and in the confirmation email sent to registrants.