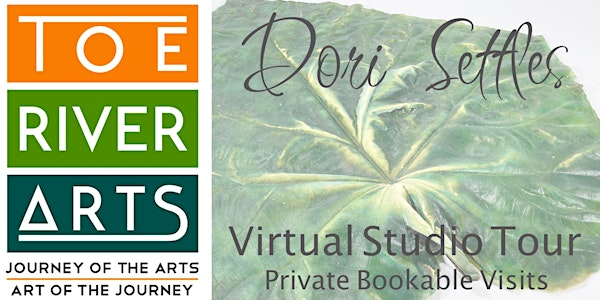 Dori Settles ~ Virtual Studio Tour
A private virtual visit of my art studio, see glass paintings and sculptures!
About this event
The Toe River Arts Virtual Studio Tour runs from November 23 through December 27 this year.
November 23 - December 27, 2020 ~
Weekends: 2pm - 6pm (ET)
Mondays/Wednesdays: 11am - 3pm (ET)
Fridays: 7pm - 9pm (ET)
Due to travel, I will not be hosting virtual visits or demonstrations between November 30 - December 8.
Sign up now for your Private Virtual Studio Tour (via Zoom)!
As a new participating artist on the Toe River Arts Studio Tour, I look forward to meeting you. I set up the studio with some of my paintings and sculptures that are inspired by nature and texture. I am also opening my studio for virtual public demonstrations on Saturday mornings from 11-1 (ET).
If you're in the Toe River Arts area, consider scheduling a virtual visit during the first week of the Tour. I'll be traveling into Spruce Pine after Thanksgiving and will be setting aside time for artwork pick-up / delivery.