Description
Dear hackers,

DoraHacks is the largest hackathon organizer and hacker community in China. We're bringing the best Blockchain and AI Hackathon to 10 countries in 2018. Over three years, DoraHacks has organized more than 100 hackathons globally, operating in 10 cities, with 10k+ core hackers and 200k+ developers in our community. DoraHacks has produced more than 600 applications in its hackathons and incubated more than 20 successful startups (including blockchains).​
DoraHacks is going to stir a tidal wave of brainstorm in Impact Hub San Francisco, from April 28th to 29th! We are super excited to invite all hackers in the San Francisco Bay Area to join our second round of US Hackathon tour.
Within 24 Dora-hours, you as an innovative and passionate Dorahacker will team up with awesome brains and delve straight into variosu industries for real problem solving using Blockchain Technology!
We would like to give special thanks to our Platinum Sponsor HUOBI, the Leading Global Blockchain Asset Service Provider. We are also thankful for all the help and guidance provided by our Gold Blockchain Leaders, the next generation public blockchain for real commercial applications—TRUECHAIN and the global mutual insurance community based on blockchain technology—SHINECHAIN.
Over 9 ETH prizes awaits!
✩✩✩✩✩✩✩✩✩✩✩✩✩✩✩✩✩✩✩✩✩✩✩✩✩✩✩✩✩✩✩✩✩✩✩
What is DoraHacks Hackathon like?
✩Teamwork: you'll team up with 3-6 hackers with diverse experts in blockchain, AI technology, UI design, front-end development, etc.
✩ 24-Hour Challenge: Time pressure unlocks hacker potential in brainstorming and hands-on problem solving.

✩Ideas + Tech: Exploiting high-end tech to make real industrial changes!
✩Best Hacker Service: dynamic environment, enthusiastic volunteers, unlimited supply of beers and pizza that prepare you 100% for a brain surfing!
Who are we looking for?
you could be:
✩ Tech Hacker: Blockchain DApp developers, Smart Contract designers, Artificial intelligence, data analysis, iOS/Android/Web front-end development, etc.
✩ Design Hacker: Product design, UI design, token economy design, etc.
✩ Industry experts: deep knowledge of industrial history, prospect and current problems.
✩ Blockchain Hacker: Blockchain architect, Blockchain Application Development, Smart Contract Development, Wallet Development, etc.
We also welcome experts from all walks of life to join us for diverse perspectives and innovative projects!
Expected product outcome:
✩ Web / APP / Mini program / Algorithm Model / Intelligent Hardware...(no restriction on product forms)
✩ Products that can solve industry-specific problems and raise efficiency in enterprise
✩ Product with great user experience
✩ Big Data / AI / Blockchain(no limitation on skill set)
✩ Healthcare / Security / Games / Finance / Consumption / Environment(no limitation on industry)
Schedule
TIME: 9:30 a.m.,Saturday, April 28th -12:00 p.m., Sunday, April 29th
VENUE: Impact Hub San Francisco(1885 Mission St)
April 28th
9:00-9:45 Doors Open & Registration
10:00-11:30 Opening Ceremony & Keynote Speech
Project pitching & Team-building
11:30-13:00 Lunch
Team meeting
14:00-18:00 Hacking round 1: Brainstorming & Product design
18:00-19:30 Dinner
19:30-7:00 Hacking round 2: Product development
7:00 Team Lots Drawing for Demo Order
--- Overnight hack ---
April 29th
7:00-8:00 Breakfast
8:00-9:45 Hacking round 3: Design Iteration & Project Improvement
10:00-11:30 Team Demo with Panel Q&A
11:30-12:00 Judge Voting & Final Decision
12:00 Award Ceremony
Special Thanks go to our premium sponsors
Platinum Sponsor
Gold Sponsors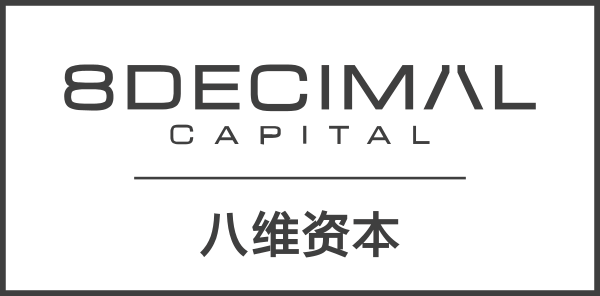 Community Partners