Dolly Parton's 75th Birthday - Livestream Music History Program. Hosted by Robert Kelleman - Washington, DC History & Culture.
About this Event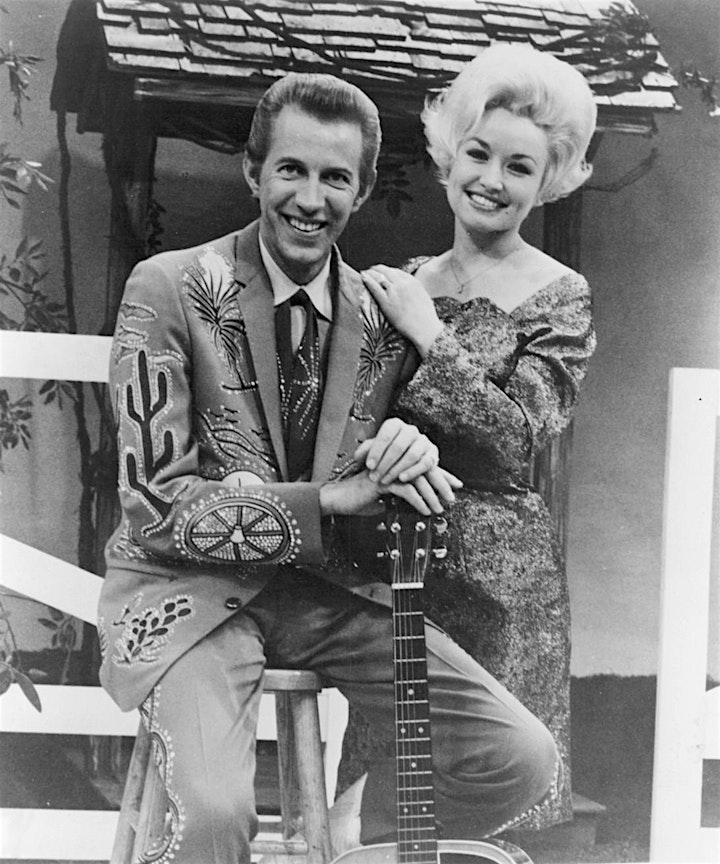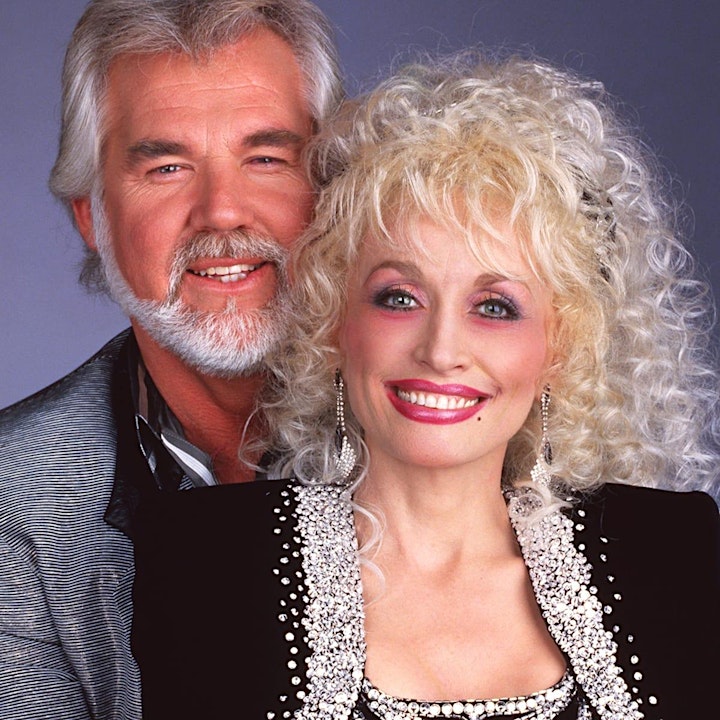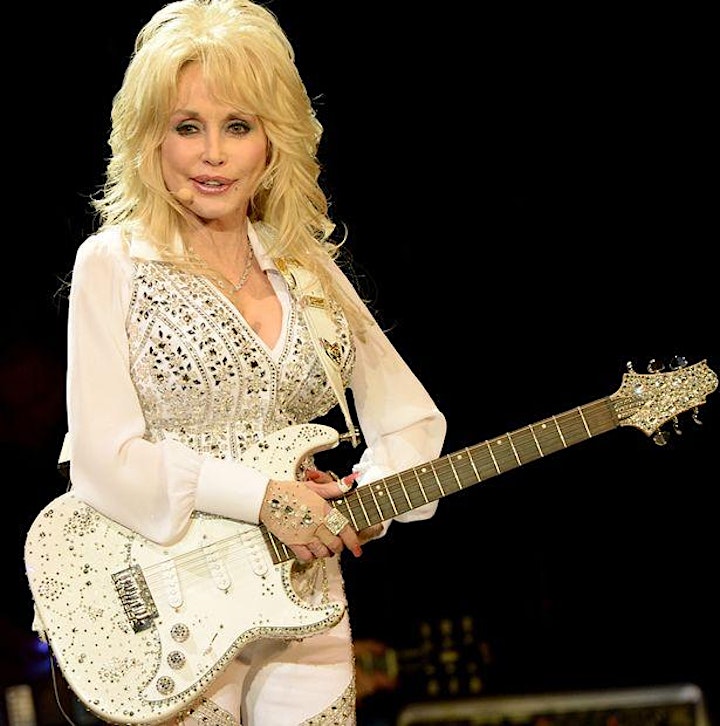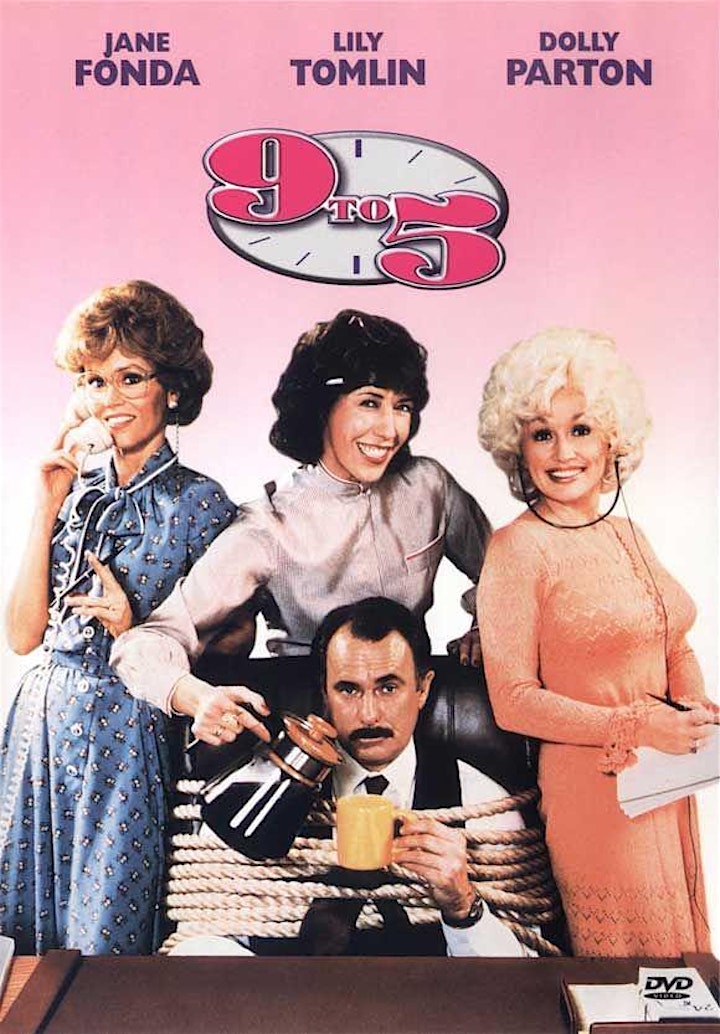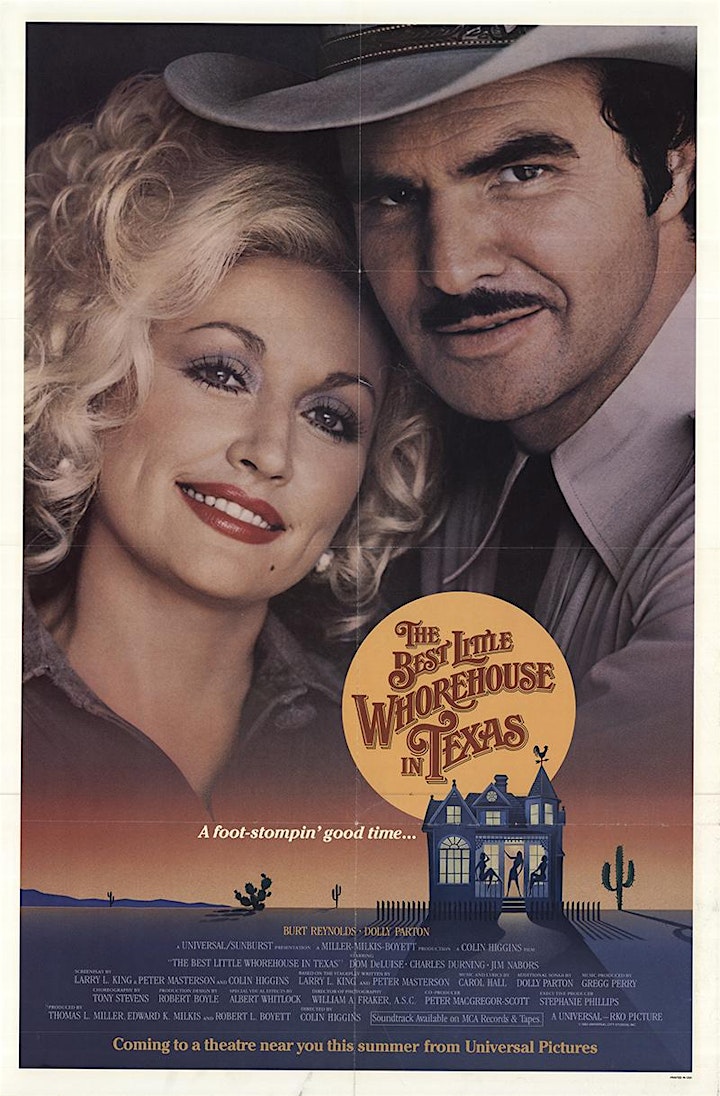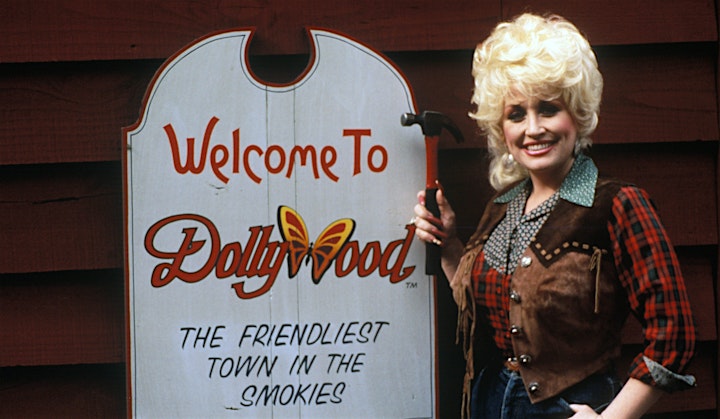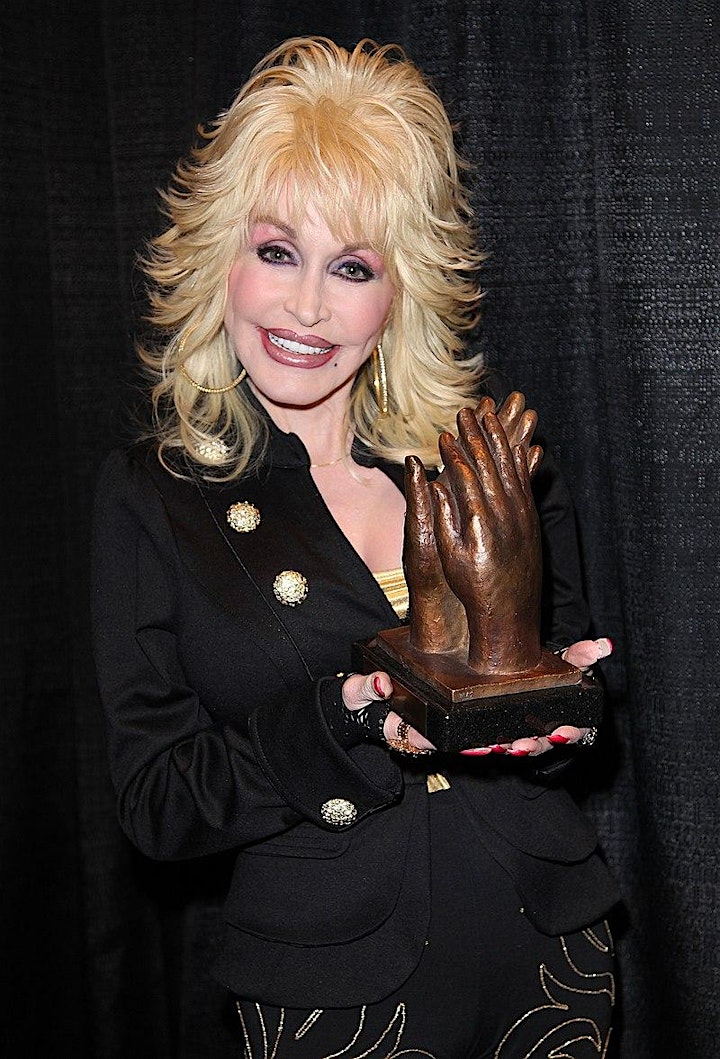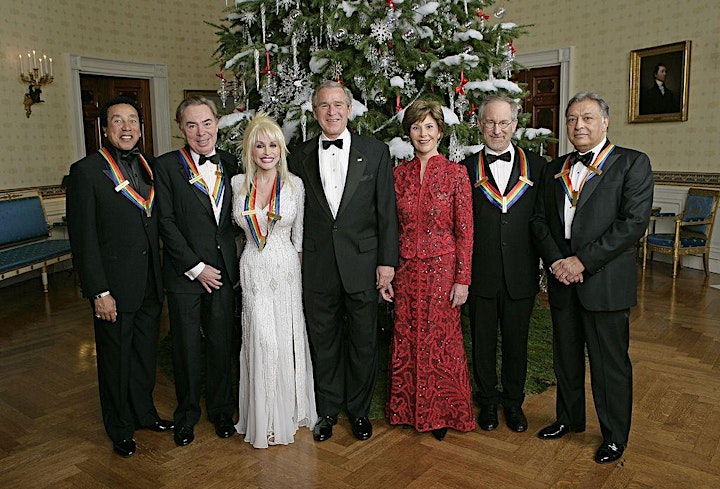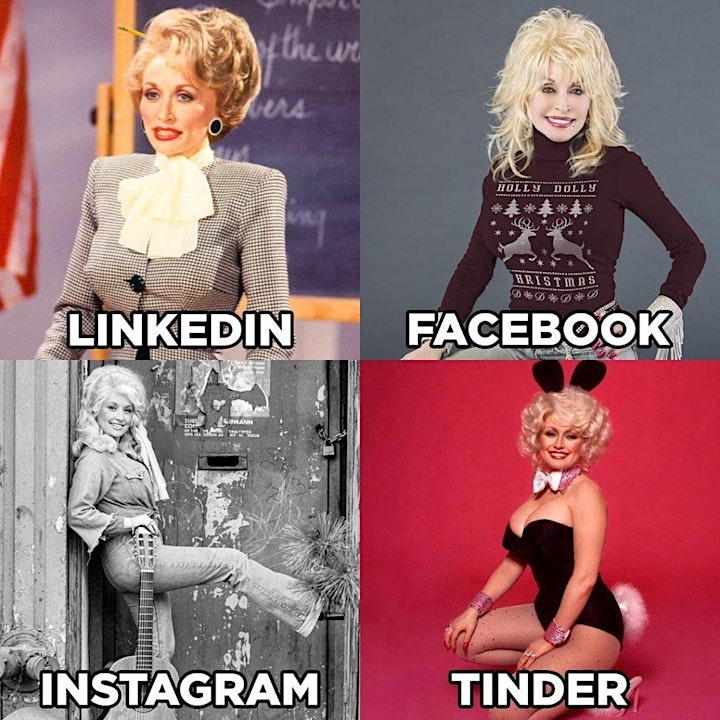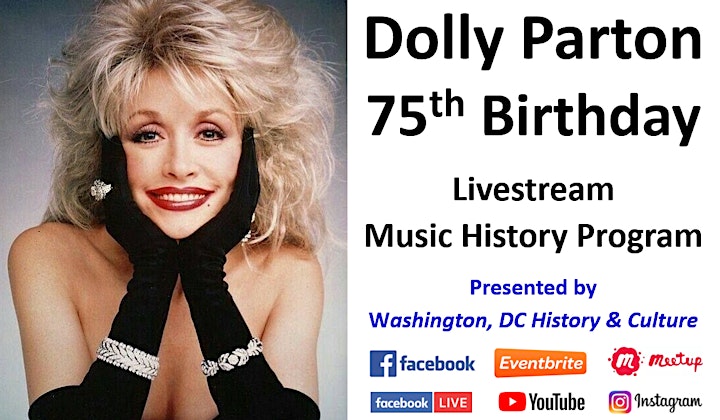 It's Saturday night, please come join us in celebrating Dolly Parton's 75th birthday (belated)! : )
Dolly Rebecca Parton (born January 19, 1946) is an American singer, songwriter, multi-instrumentalist, actress, author, businesswoman, and humanitarian, known primarily for her work in country music. After achieving success as a songwriter for others, Parton made her album debut in 1967 with Hello, I'm Dolly, which led to success during the remainder of the 1960s (both as a solo artist and with a series of duet albums with Porter Wagoner), before her sales and chart peak came during the 1970s and continued into the 1980s. She has sold more than 100 million records worldwide.
Parton's music includes gold, platinum and multi-platinum awards. She has had 25 songs reach No. 1 on the Billboard country music charts, a record for a female artist. She has 44 career Top 10 country albums, a record for any artist, and she has 110 career-charted singles over the past 40 years. She has garnered ten Grammy Awards and 50 nominations.
In 1999, Parton was inducted into the Country Music Hall of Fame. She has composed over 3,000 songs, including "I Will Always Love You", "Jolene", "Coat of Many Colors", and "9 to 5". She is also in a select group to have received at least one nomination from the Academy Awards, Grammy Awards, Tony Awards, and Emmy Awards. As an actress, she has starred in films such as 9 to 5, The Best Little Whorehouse in Texas, Rhinestone, Steel Magnolias, Straight Talk and Joyful Noise.
This is a musical history program where we will provide the historical context of various topics with an emphasis on pop culture (as opposed to music theory) including selected video recordings and biographical from various artists.
The historical items will be provided via pictures and video so viewing the presentation on-screen is recommended, but you are also free to just listen to the program via audio-only.
__________________________
Your host for this program is Robert Kelleman, the founder/director of the non-profit community organization Washington, DC History & Culture.
Donations Support Our Non-Profit Community Programs - Thank You!
PayPal: DCHistoryAndCulture@gmail.com
Venmo: @DCHistoryAndCulture
__________________________
Zoom Connection:
This educational and entertaining program is open to all regardless of age, geographic location, etc. and since it is an online/virtual event via Zoom you can connect from anywhere in the world.
Zoom events have a limit on the number of people that can participate and therefore the event may "sell-out" once a certain number of registrations has been reached.
Zoom Connection Link Will Be Emailed:
Login info will emailed several times beginning 24 hours prior to the event.
If you haven't received the Zoom connection 8 hours before the event please contact us.
Zoom Connection Suggestions:
Connecting a few minutes early is strongly recommended.
To join the event simply click the Zoom link and follow the instructions.
If clicking the link doesn't work try copying and pasting it instead.
Zoom may work better in some browsers/devices than others - if one doesn't work try another.
When all else fails please read and follow the directions. : )
Didn't Receive the Zoom Connection Info?
Check your spam folder, make sure you didn't sign-up with your other email address (personal vs. work, etc.), and also review the email settings on your Eventbrite account (you may have turned off our notifications)- link below:
https://www.eventbrite.com/account-settings/email-preferences
Additional Eventbrite Troubleshooting Link:
https://www.eventbrite.com/support/articles/en_US/Troubleshooting/did-my-email-send-invitations-order-confirmations-reminders?lg=en_US
_________________________
This program is presented by the non-profit community organization Washington, DC History & Culture:
"bringing people together to experience the history and culture of Washington, DC - and the world!"
For more entertaining and educational programs visit us at:
https://www.Facebook.com/DCHistoryAndCulture
https://DCHistoryAndCulture.Eventbrite.com
http://www.youtube.com/c/WashingtonDCHistoryCulture
https://www.Meetup.com/DCHistoryAndCulture
https://www.instagram.com/dchistoryandculture/
We look forward to seeing you - thanks!
Robert Kelleman
rkelleman@yahoo.com
202-821-6325 (text only)
History & Culture Travels / Washington, DC History & Culture