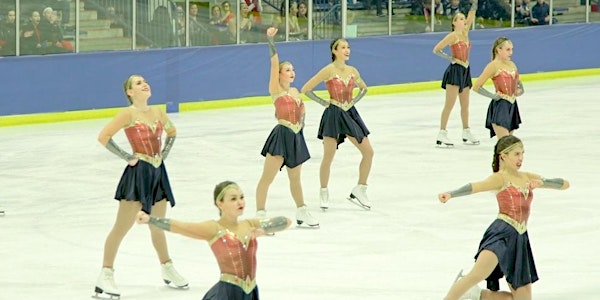 Documentary Work-in-Progress Screening (North Star Calling and Life In Synchro)
When and where
Location
Takoma Park Community Center Auditorium 7500 Maple Avenue Takoma Park, MD 20912
Description
Presented as part of We Are Takoma

Since 2004, Docs In Progress has facilitated feedback sessions on the rough cuts of more than 150 documentaries...with your help. Watch a not-quite-finished documentary and participate in a facilitated workshop-style feedback session with the audience. This honest and constructive feedback is aimed at helping the filmmakers get to the next stage of completing and distributing the film. This program is open to filmmakers and film lovers!

WHAT'S SCREENING?
North Star Calling
by Tom Reitter
A small band of hearty senior citizens sets out from Montana destined for Alaska on bicycles. Heading across the back roads of British Columbia and the Yukon, what awaits these cyclists as they pedal the 2,700 miles to Denali without any motor vehicle support?

Life in Synchro
by Angela Pinaglia
Figure skating usually brings to mind individual and pair competitions, but there is another skating sport that has big dreams of Olympic inclusion: synchronized ice skating. Created pre-Title IX by a father who saw the need for team sports for his daughters, synchronized skating has grown steadily yet remains mostly on the fringe. Still there is a dedicated following of determined girls and women (and a few men) who carry the banner, from a teenager on the hunt for the elusive national championship to a 65-year-old who isn't quite ready to retire her skates.


This program is free thanks to the support of the City of Takoma Park and the Maryland State Arts Council.


ABOUT DOCS IN PROGRESS
Docs In Progress is a nonprofit arts organization dedicated to building community through documentary. We do this through a variety of programs including classes, workshops, filmmaker roundtables, and screenings of both in-progress and completed works. We have presented screenings in Takoma Park as part of the We Are Takoma program since 2012.