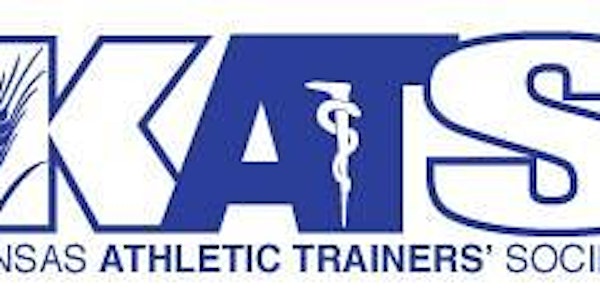 "Do you know about the AMCS document and what PASS can do for you?"
Appropriate medical care for the secondary school athlete, and the Program Assessment for Safety in Sport (PASS)
About this event
The Kansas Athletic Trainers' Society is proud to partner with Larry Cooper MS, LAT, ATC to present "Do you know about the AMCS document and what PASS can do for you?"
Larry Cooper is currently the District 2 Secretary and the past Chair of the National Athletic Trainers Association (NATA) Secondary School Athletic Trainers Committee (SSATC). Currently retired from teaching, he was a Teacher and Certified Athletic Trainer for 35 years with the majority of that time at Penn Trafford High School in Harrison City, Pennsylvania. In addition, he has held numerous leadership positions within the Pennsylvania Athletic Trainers Society (PATS). Larry is a founding member of the Western Pennsylvania Interscholastic Athletic Leagues (WPIAL) Sports Medicine Advisory Committee and has presented at the national, district, regional and state levels. He continues to serve the membership by working on position statements, work groups, task forces, consensus statements and official NATA statements.
Objectives:
In the secondary school setting, how can athletic trainers best assess the comprehensiveness of the athletic training services provided and improve or increase the athletic health care accessible to the patient?
1. Organizations caring for patients that are secondary school aged will assess their current athletic health care program to ensure improved patient centered care.
2. Organizations caring for patients that are secondary school aged will identify gaps in services provided by their current athletic health care program.
3. Organizations caring for secondary school aged patients will utilize the NATA PASS program to facilitate necessary change in the organizations' AHCP (Athletic Health Care Program) which will improve patient care.
4. Attendees will distinguish the 12 standards and sub-standards identified in this process.
5. Attendees will analyze and apply the potential uses of the tool in evaluation of their organizations current status.
6. Attendees will evaluate their organization and recommend changes to the medical care they provide to secondary school aged athletes.
This is a live virtual event with certificate of completion e-mailed once the post event survey is completed.
Course Fee: FREE, but donations are being accepted. KATS will keep 50% of the donations and apply it toward KATS Legislative activities and the other 50% will be donated to the NATA Foundation. Contributions can be made during the registration process through the Eventbrite page, through Paypal at kansasathletictrainerssociety@gmail.com, Venmo at kansasattreasurer@gmail.com, or a check can be mailed to Justin Clark KATS Treasurer 713 2900 Ave Abilene, KS 67410.
Course Credit: This program has been approved for a maximum of 1.0 hours of "Category A" BOC Continuing Education Units based on attendance.
Confirmation/Cancellations: Confirmation of registration will be sent via e-mail within three days of receipt by the Eventbrite system. Cancellations should be directed to the email above or to kansasathletictrainerssociety@gmail.com at least seven days before the webinar.
Level of Difficulty for CEU's: Advanced Level
According to the education levels described by the Professional Development Committee (PDC), the following continuing education course is considered to be advanced level.
The Kansas Athletic Trainers' Society is recognized by the Board of Certification of Athletic Training to offer continuing education for certified athletic trainers.
The Kansas Athletic Trainers' Society is committed to accessibility and non-discrimination in all aspects of continuing education programs. Participation may not be restricted based on age, race, color, ethnicity, religion, sexual orientation, disability, military status, or disability. Participants with special needs are encouraged to contact the Kansas Athletic Trainers' Society so that reasonable efforts to accommodate special needs may be arranged.