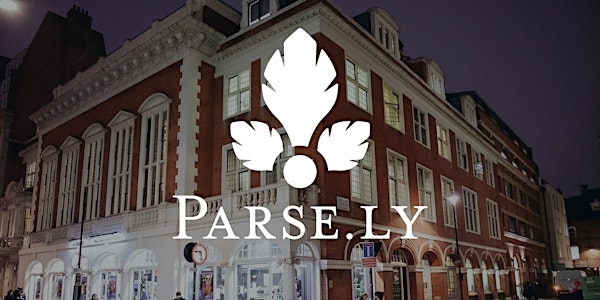 When and where
Location
WeWork Soho 154 Grand Street New York, NY 10013
Description
Putting Data at the Heart of Your Organization
Join us for an evening of drinks and discussion on how publishers and content producers can harness data beyond dashboards. With the recent introduction of Parse.ly's Data Pipeline, we're highlighting the ways that data scientists and product teams can make use of having a live stream of user- and event-level data.
We'll be featuring two short talks on two different approaches to using data. First, learn how Slate has quickly scaled their algorithmically generated content recommendations through data-driven APIs. Next, hear from Mashable's Chief Data Scientist about his battle with infrastructure, and how he finally got the first-party data he needed to create audience profiles and segmentations.
Drinks and food will be provided. Come spend an evening with the best and brightest shaping technology at media and content companies in New York City.
Agenda
7:00-7:30: Cocktail and Social Hour
7:30-7:45: David Stern, Director of Product Development, Slate [Why API? Spinning up content recs with speed]
7:45-8:00: Haile Owusu, Chief Data Scientist, Mashable [Mashable + Parse.ly's Data Pipeline: Audience Profiling and Segmentation]
8:00-10:00: ¯\_(ツ)_/¯