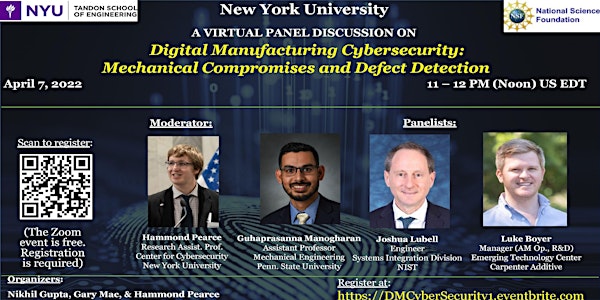 DM Cybersecurity: Mechanical Compromises & Defect Detection
Digital Manufacturing Cybersecurity: Mechanical Compromises and Defect Detection
About this event
Traditional manufacturing is increasingly being supplanted with new technologies. Factories are becoming smarter and more interconnected, and new manufacturing techniques are increasingly being adopted (e.g. 3D printing, smart hybrid manufacturing). With these new advances come new risks, especially within the cybersecurity domain. These new techniques for product design and implementation can enable rapid prototyping, more complex part details, simplification of product assemblies, and reduction in part tooling. However, they may also increase the attack surface for malicious third parties to alter design files, manufacturing parameters, steal intellectual property, or compromise part testing.
In this cybersecurity webinar series, NYU Center for Cybersecurity will host four panel discussions with experts from academia and industry which critically examines this area.
The first seminar has a focus on Mechanical Compromises and Defect Detection: i.e. what are some ways that parts could be maliciously edited to cause reduced performance or failures, and likewise, how might we prevent or detect such failures in a given digitally manufactured part?
In this panel discussion, the following research experts will be present: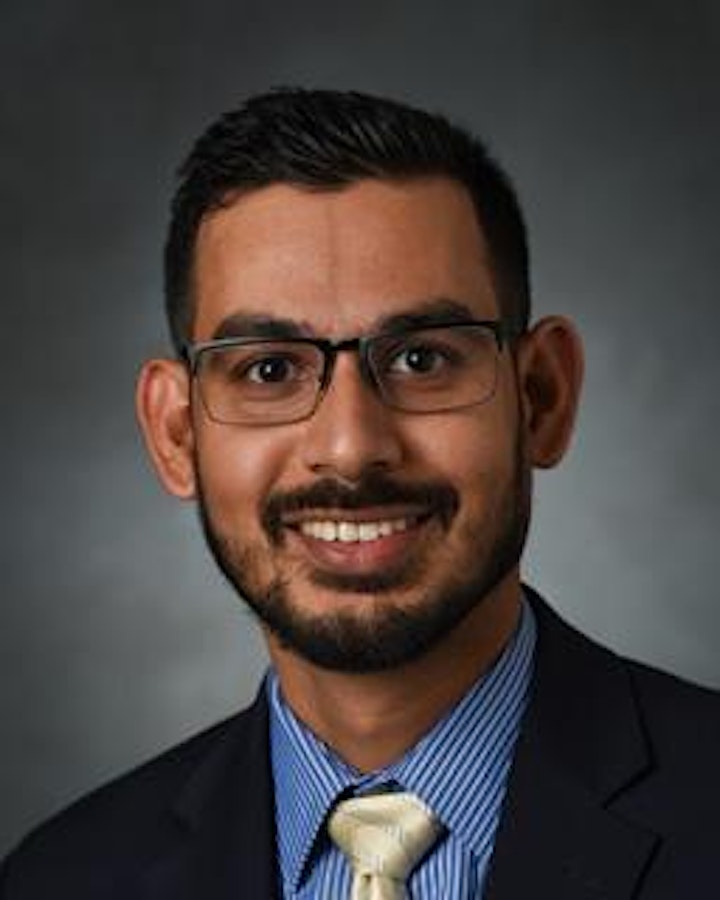 Dr. Guha Manogharan is the Emmert H. Bashore Faculty Development Assistant Professor of Mechanical Engineering at The Pennsylvania State University – University Park. He heads the Systems for Hybrid – Additive Processing Engineering - The SHAPE Lab which focuses on additive and hybrid manufacturing with an emphasis on biomedical, defense and aerospace applications. Dr. Manogharan received his Ph.D. (2014) and M.S. (2009) from North Carolina State University. He was awarded the 2021 ASTM Emerging Young Professional Award, 2020 NSF CAREER Award, 2018 International Outstanding Young Researcher in Freeform and Additive Manufacturing Award (FAME Jr), 2017 Society of Manufacturing Engineers' Yoram Koren Outstanding Young Manufacturing Engineer Award and the 2016 Outstanding Young Investigator by Manufacturing and Design Division of Institute of Industrial and Systems Engineering.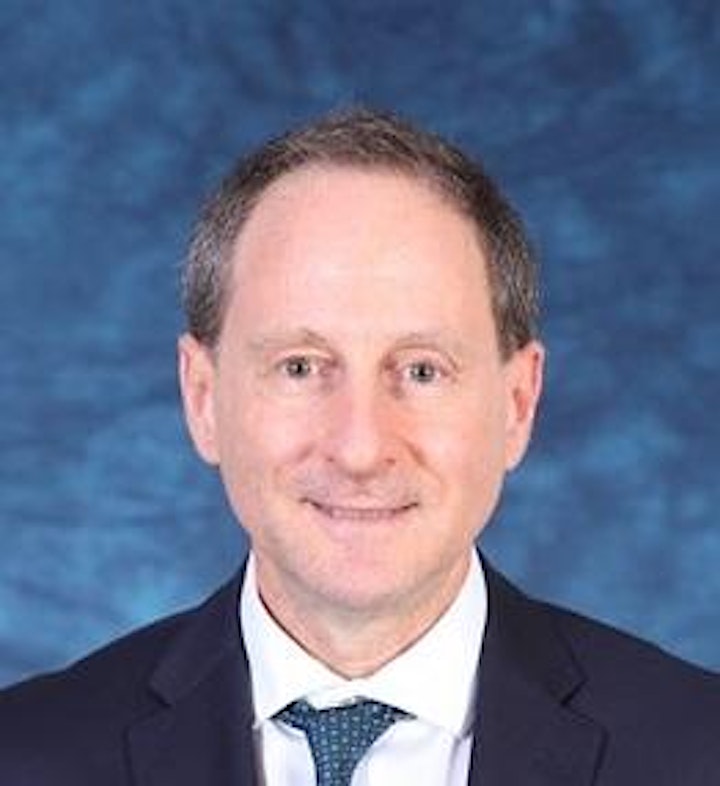 Joshua Lubell is a computer scientist with the National Institute of Standards and Technology whose work focuses on smart manufacturing systems cybersecurity. His technical interests include markup languages and information modeling. His Baseline Tailor software tool for security control selection won an award from Government Computer News. He is also a past winner of the Department of Commerce Silver Medal for his leadership in developing ISO 10303-203, a standard for representation and exchange of computer-aided designs.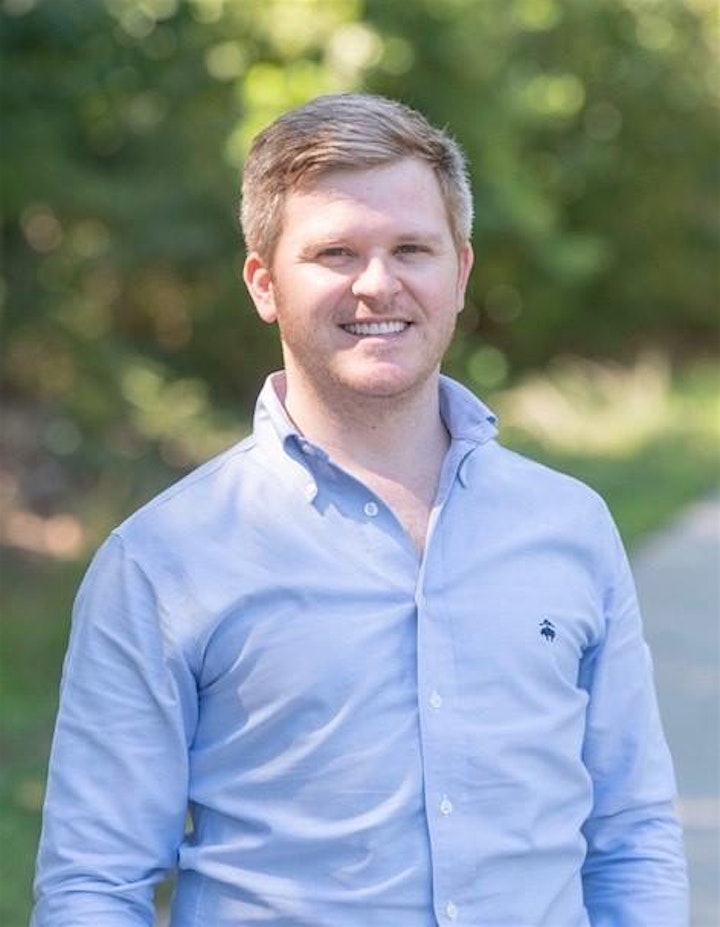 Luke Boyer is the Manager of Additive Manufacturing Operations and R&D at the Emerging Technology Center for Carpenter Additive. Luke leads an agile R&D engineering group and manages AM powder-to-parts operations for industries ranging from aerospace to medical. Prior to joining Carpenter, Luke was at Baker Hughes, where he helped found and lead the first AM group and grow it to a global R&D and manufacturing operation. Luke received his PhD in Materials and NanoEngineering from Rice University in Houston and his Bachelor's of Materials Science from McGill University in Montreal. Luke enjoys project cooking, long hikes, and is a strong advocate for life-long learning.