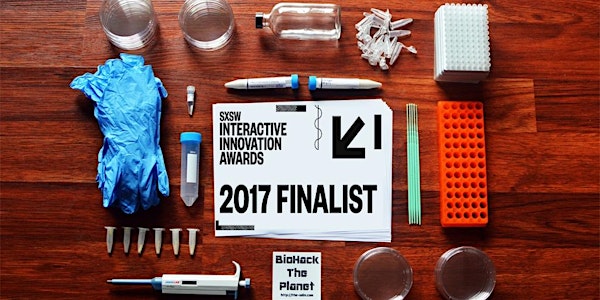 DIY CRISPR GMOs (Two Day Workshop)
When and where
Location
Fab Lab 847 14th Street San Diego, CA 92101
Refund Policy
Refunds up to 7 days before event
Description
Class Description:
In this hands-on TWO DAY WORKSHOP (September 23 and September 30 - 10:00 AM - 2:00PM), learn the basics of CRISPR Cas9 for bacterial genetic engineering. The CRISPR/Cas system is a simple genomic DNA editing system and will be followed by another lesson on how to design organisms for desirable products or properties. By the end of this class, participants will gain an understanding of how to use CRISPR/cas systems to design simple protocols for making their own Genetically Modified Organisms!
Course Instruction + Materials (CRISPR kit AND 1:1 genome engineering lesson) $275
Ages: 18+
This class may be counted for credit towards a digital badge with our partner LRNG digital badging platform. Badging will be explained during class, but please sign up at https://www.lrng.org/san-diego if you are interested.
Instructors: Yousif Slaiwa & Lara Stewart
Lara:
I am a researcher at UC San Diego in Dr. Brian Zid's laboratory studying mRNA localization in yeast. In 2016, I co-authored a paper in the scientific journal PloS One for my work with Dr. Kelly Duran. I love working in the lab, but I also love teaching. It is my goal to aid in increasing scientific literacy of the general public in any way I can. I look forward to teaching you! :-)
Yousif:
I am a humble servant at UC San Diego in Dr. Randy Hampton's lab, studying the regulated degradation of HMGCoA-reductase and ER protein degradation in budding yeast; my main contribution is in laboratory hardware and assay development. In 2015 I completed a course called How To Grow Almost Anything with George Church, professor of genetics at Harvard Medical School and Neil Gershenfeld, Director at MIT Center for Bits and Atoms. My aim is to make bioengineering of any kind accessible to anyone.
Cancellation Policy: Classes and workshops are subject to cancellation if they do not meet a (5 person) minimum enrollment. Refunds are processed in the case of cancellations. This is a two day workshop. Attendance is required for both days.