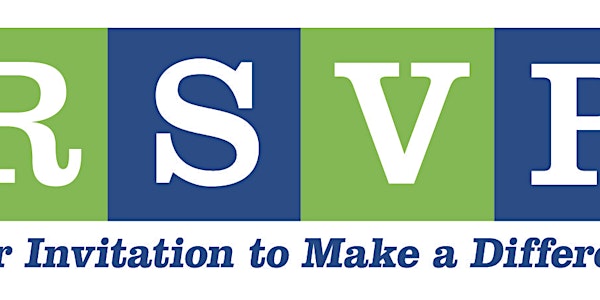 DIY Branding: Strategic Messaging with a Distinctive Voice
Build a brand identity – and personality – for your nonprofit!
By Volunteer Executive Consultants (VEC) of RSVP
Date and time
Tuesday, April 18 · 7 - 8:30am PDT
About this event
You don't need to be a branding expert to create strategic messages that can help distinguish the unique value your organization delivers to the community. In this workshop, our expert VEC consultants will briefly survey all the elements that work together to build a brand identity – and personality – for your nonprofit. Then delve deeper into the power of words: what you say (messaging) and how you say it (tone of voice). Whether you're new to branding or looking to refresh what you've got, join us as we practice how to develop messages that are authentic and memorable.
About our Presenters:
Susan Beck is a retired Deloitte Managing Director where she led strategic communications and eminence initiatives for the Deloitte Global CEO, US Chairman and US Consulting business. She previously led public relations, employee and executive communications programs at Unisys. Susan is a VEC consultant as well as volunteers as a consultant and coach for various nonprofit organizations and is on the board of directors for Family Services of Montgomery County.
Tench Forbes spent his career focused on promoting US manufacturers of industrial components through multiple channels including digital marketing, e-commerce and social media. He is currently a consultant with VEC helping non-profit organizations with strategic planning, marketing and social media strategies. He is also working with food pantries in Philadelphia to address food insecurity.
Many thanks to RSVP's sponsors whose generosity enable VEC to offer these workshops and its services at no charge.
About the organizer
Volunteer Executive Consultants (VEC), a program of RSVP, provides managerial consulting and educational services to existing and potential nonprofits in the Greater Philadelphia area at no charge. VEC's highly-skilled volunteers have been offering these services to the nonprofit community for more than 30 years.