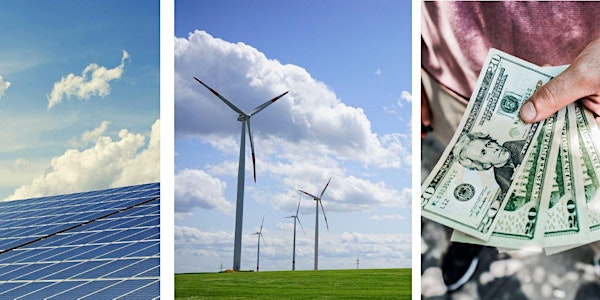 Divesting from Fossil Fuels and Investing for Your Future
When and where
Location
San Mateo Public Library 55 West 3rd Avenue San Mateo, CA 94402
Description
Is your money contributing to climate change? Learn how you can stop supporting the fossil fuel industry with your banking and investments, and instead take control of your money's impact. Hear how divestment can create social change, and how we can use Sustainable, Responsible & Impact Investing (SRI) to change corporate behavior. Learn about online tools for examining the impact of your mutual funds, and aligning your investments with your values.
David Elliston is the Founder, CTO, and Developer of CleanPortfolios. CleanPortfolios brings together sustainability ratings and impact data for investors and advisors, in a portfolio modeling tool that helps build cleaner financial portfolios, free of fossil fuels, weapons, and the like.
This event is part of the San Mateo Public Library and City of San Mateo Earth Day series. Feel free to attend any and all events. All events are free but registration is required so that we can plan accordingly.
Saturday, April 20, 2019 at the San Mateo Public Library - Oak Room
10:00 am - 11:30am Zero Waste and DIY Workshop (https://smzerowaste.eventbrite.com)
11:30 am - 12:00 pm Lunch (register for lunch through either Saturday event)
12:00 pm - 1:30 pm Permaculture Design (https://smpermaculture.eventbrite.com)
Thursday, April 25, 2019 at the San Mateo Public Library - Oak Room
6:30 pm - 8:00 pm Divesting from Fossil Fuels (https://smdivesting.eventbrite.com)