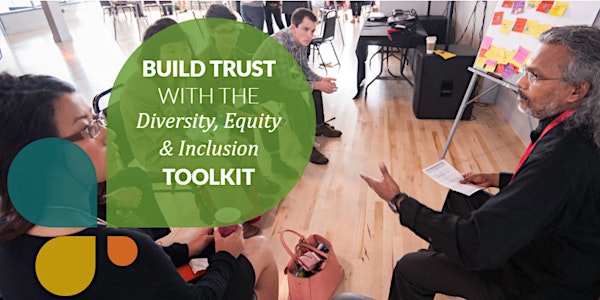 Diversity, Equity & Inclusion Toolkit: User Group
This DEI Toolkit User Group is a space for all active users to ask questions, share insights, and workshop ideas for the future.
About this event
This event is intended for all active users of Charities Review Council's Diversity, Equity & Inclusion Toolkit (DEI Toolkit). To learn more about the DEI Toolkit, click here.
-------------------------------------------------------------------------------
Purchasing the DEI Toolkit is the first step towards building a more effective and reflective organization from the inside-out, but what happens after you purchase the DEI Toolkit?
Perhaps you're wondering how others have administered the DEI Toolkit assessment survey, or how they reviewed the results with their board. Maybe you're curious about facilitation guides and resources. Whatever your questions or insights may be, this group is a resource for you and your organization as you work through the DEI Toolkit.
What to Expect
On the call, you'll be joined by other users, Charities Review Council's staff, and Donte Curtis-- CEO of Catch Your Dream Consulting. To learn more about Donte, check out his bio below.
Join us!
Join us as you're able. This event is free for all active DEI Toolkit users and hosted 1- 2 times per month. You don't need to attend every meeting. Simply come when you can and/or when you have questions, and we'll meet you there. Space is limited.
--------------
Donte Curtis
Donte Curtis is the CEO of Catch Your Dream Consulting where he keynotes, consults with, and trains individuals, teams, and organizations, nationwide, on leadership development, racial equity, Inclusion, and supports them to create practical change. Donte currently serves on the Board of Directors at Social Enterprise Alliance Twin Cities and Youthprise, where he is a co-chair of the program investment committee. With over 12 years of facilitation and speaking experience, Donte is adept at fostering the collective wisdom in the room and engaging audiences in multiple ways. Probably one of the most energetic people you will ever meet, Donte lives a life that is dedicated to leadership, social justice and liberation.