Description

You are invited to special launch event of Diversein.com: Global Diversity and Inclusion Embassy with VIP speakers.
Date: 30/08/2018 Thursday
Time: 6pm - 8pm
Venue: KBC Sandwith Street, Dublin 2.
Schedule:
6pm - Registration, networking and refreshments
6:30 - Welcome Speech by KBC Branch Manager
6:45 - Furkan Karayel, Founder and CEO of diversein.com
7:00 - David R. Pollard, Diversein Disabilities Ambassador
7:15 - Adaku Ezeudo, Diversein Ethnic and Culture Ambassador
7:30 - Panel Discussion with diversity leaders
7:45 - Announcement of FREE consultation winner and closure.
Diversein.com provides:
- A global membership forum for underrepresented groups to raise diversity and inclusion related issues at workplaces.
- Free consultancy to find solution to these issues by experts on their fields (women in tech, ethnicity, lgbt, disabilities and refugees ). We call them "Diverse In Ambassadors".
- Updates from global organisations on how they embrace diversity and inclusion within their workplaces to address the concerned issues.
- Global diversity and inclusion events, resources, guidelines, and case studies to make better working environments where everyone feels equal !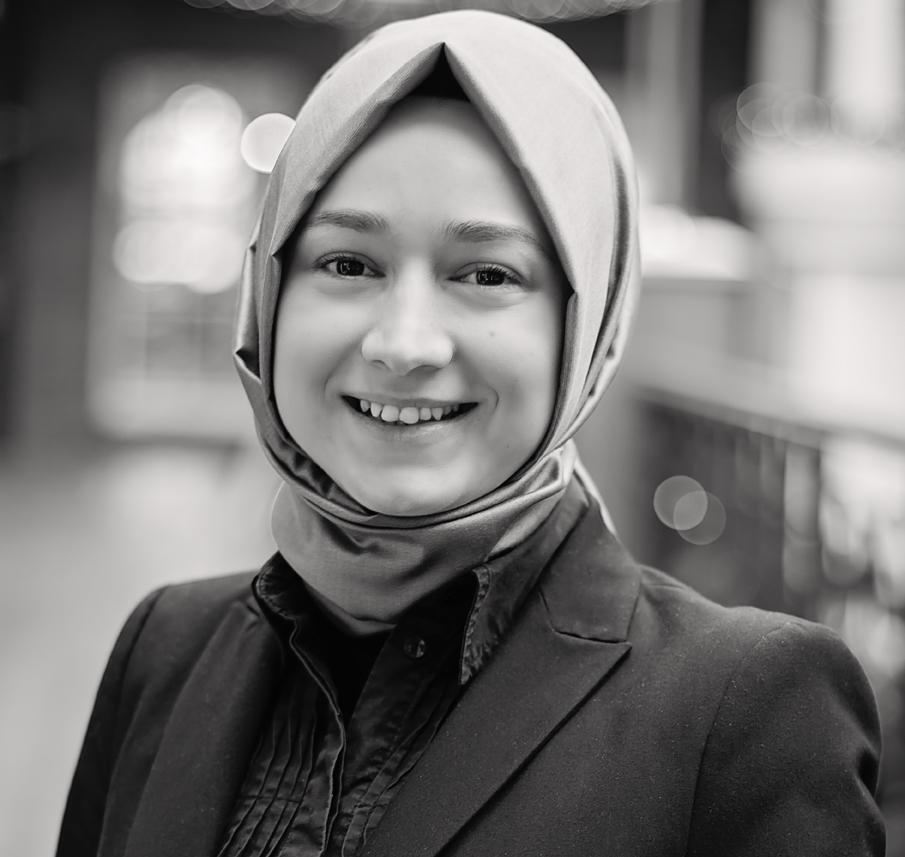 Furkan Karayel:
Furkan is a women in tech, diversity and female founders ambassador. Honoured by "Diversity and Inclusion Role Model in Business" award. Founder and Managing Director of Diversein.com and Giftoven.ie . She is a software engineer, turned into an entrepreneur. Dublin Chapter Lead for Sprinters.co , global diverse female entrepreneurs organisation. Member of Dublin Chamber of Commerce and Women in Business Network.
Outside of her day job, Furkan enjoys speaking at international events about her journey into tech world as a woman, her recommendations for women in tech issues and power of diversity and inclusion at workplace. Additionally, she is also nominated for "Global Hero" Award by Global Female Leader and "Diversity Champion" Award by Inclusive Companies.

David R. Pollard
A finalist in JCI's Top 10 Outstanding Young Persons in Dublin 2018, David Pollard is the Innovation Pioneer at the Rehab Group. His projects include creating smart rooms for people with disabilities to live more independently. In addition, he was an Institute of the Future fellow for his work on positive platforms to support people with disabilities in employment. David is the organiser of Hack Access Dublin, a 3-day event to create innovative solutions to the city's accessibility challenges. In 2017, this event had over 200 attendees and +23 million reach.
David has a passion for education with a Masters in Learning & Teaching and organises Digital Citizenship Summit Ireland. He is the founder of Learning Tech Labs, a 2,800+ community of educators, developers and entrepreneurs based in Ireland, England and Mexico. On the side, David organises Ireland's TechStars and Google for Entrepreneurs Startup Weekend Education vertical to support people to build their own edtech startup. David also founded an inclusive coding network, CodED Club, at Trinity College Dublin and is Irish ambassador for the Electronic Platform for Adult Learning in Europe and European Maker Week, two European Commision projects.

ADAKU EZEUDO
​
Adaku Ezeudo is on a mission to engage, educate and empower individuals, companies and
organisations to recognise the value of diversity & Inclusion. She is passionate about creating
platforms which celebrate ethnic and cultural diversity, explore differences and embrace multiple
ways of thinking and working together. Founder of PhoenixRize, she is a Diversity & Inclusion
Consultant, trainer, life coach, mentor and speaker. She specialises in designing high impact
programs and learning experiences that bring results. She believes that dreamers change the
world and it is possible to live your dream, this inspired her to co-author an internationally
recognised bestselling book - http://missioncriticalmessengers.com/, where she contributed a
chapter titled – 'How to Live Your Dream Year' in collaboration with 11 world-class authors.

Adaku has worked across functions in multinationals and public sector organisations before
starting a transformation boutique consultancy. She also founded i-Smile International, a charity
set up to enhance the economic and cultural participation of women from migrant and refugee
backgrounds. She has received multiple awards and recognitions for her work on integration,
social inclusion, women empowerment, community leadership.
Follow us on social media:
Twitter: https://twitter.com/diversein
Linkedin: https://www.linkedin.com/company/diversein-com/
Instagram: https://www.instagram.com/diversein/
Facebook: http://facebook.com/diverseinembassy
This event is sponsored by KBC.
Partnered with Dublin Tech Summit, Wellness HQ