DISTINGUISHED SPEAKER SERIES -BILL REICHERT - 5 FATAL PITCH MISTAKES
Event Information
Location
ZGC Innovation Center @ Silicon Valley
4500 Great America Parkway
Santa Clara, CA 95054
Description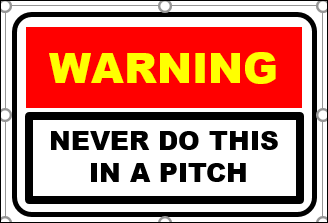 BONUS BENEFIT - Thanks to our sponsor – ZGC Innovation Center – who believes in contributing to the startup community, the session is complimentary, with food/drinks provided.
Even more ZGC Innovation Center is offering a complimentary table in the exhibition room next to the event space where you can market your product.
Space is, of course, limited. If this offer is interesting, then act soon by contacting Nathan Schor at nathan@rcsm.io and include 'Complimentary Table' in subject line.
-- --- --- --- --- --- --- ---
If you agree a smart person learns from their mistakes, and a wise person learns from the mistakes of others, then seriously consider attending this event where you will learn vital insights into why most entrepreneurs:
Fail to correctly frame the problem their business model addresses

Destroy their credibility with bad market sizing

Waste their competitive analysis slide

Neglect to include a key attribute of their team

Fall short of making the single most important takeaway point
Despite its time-honored credentials, purposely evading know errors has not yet been explicitly applied to presentations, even though those engagements are ubiquitous in the startup world.
This two-part session is specifically designed to close that egregious gap.
First, Bill Reichert will point out the deal breakers plaguing most funding pitches, valuable insights based on his experience evaluating thousands of pitches.
Next, Nathan Schor will expose the science behind why humans approach certain offers, while avoiding others. Vital to Influence Others, understanding how the brain processes proposals has leaped forward a huge step because of recent stunning advances in neural science.
In summary, this session is not another excursion into the obvious, but instead is a innovative blend of both practice and theory designed to bring you up to speed on what it takes to communicate with confidence, conviction, and credibility.
If learning from two masters of persuasion is interesting to you, then RSVP. By attending you'll know what it takes to pull off a room enlightening performance comfortably, just like they do.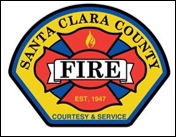 NOTE: Seating in building is limited by Santa Clara Fire Marshal regulations. So it's highly recommended you RSVP here, as it's likely the space will fill up.
AGENDA
6.00-6.30 – Meet & Greet
6.30–6:45 – Community Announcements
6:45–7:45 – Part 1 – Bill Reichert on Common Mistakes Entrepreneurs Make When Pitching
7.45–8:30 – Part 2 – Nathan Schor on Recent Science Explains Why We Approach Some Offers, While Avoiding Others
8.30–9.00 – Raffle for books discussed in session and co-working seats at ZGC Innovation Center (Don't forget to bring business card.)
So if you want to begin 2018 with a jumpstart, then RSVP, and you'll upgrade your competence in communicating persuasively – a skill set paying dividends throughout your life. Indeed, you'd be hard pressed to offer another proficiency more pertinent to promoting your professional future.
Especially, if that future includes:
Seeking employment

Strengthening team

Acquiring customers

Attracting investors
then you belong at this session.
PRESENTER - Bill Reichert (Garage Technology Ventures) – When it comes to evaluating pitches, you'd be hard pressed to find someone more experienced than Bill Reichert. A serially successful entrepreneur and sought-after speaker at major conferences, Bill possesses extensive hands-on experience, so is ideally positioned to point out how to avoid pitch traps that often demolish presentations. This presentation is an extension of Bill's well-regarded article, The Top Ten Terrible, Horrible, Very Bad Slides.
PRESENTER – Nathan Schor hosts a popular meetup – Influence Others – which advocates entrepreneurs take a neuroscience slant toward their sales/marketing because that discipline paints the shortest path between a startup's present state and its commercial success.
In those sessions, he applies recent discoveries coming out of neural science labs to the sales and marketing challenges startup teams face. Attendees gain advantageous insights helping them in two crucial ways – (1) Create compelling messaging likely to gain a customer's attention and (2) Deliver that content with confidence, conviction and credibility.
VENUE - ZGC Innovation Center delivers a full-suite of services to single entrepreneurs and founding teams with global intentions.
Besides the well-designed facility neatly combining co-working, education and events, members benefit from access to seasoned mentors, investors and exposure to media. If you're considering joining a collaborative workspace, then ZGC Innovation Center is one you should know about. Contact them to arrange a tour and complimentary desk space.
PARTNER - Silicon Valley Entrepreneurs & Startups - Silicon Valley Entrepreneurs (SVE) is the largest grassroots movements of founders and developers in the Bay Area since 2007. This community organization provides opportunities for startups to share their passions with other members broader startup ecosystem. Now with 32,000 members, they have frequent events. So join tehm for pitch events, co founder matching nights, panel discussions and fun mixers.
Questions or comments? Contact Nathan Schor | nathan@rcsm.io | 305.632.1368
Date and Time
Location
ZGC Innovation Center @ Silicon Valley
4500 Great America Parkway
Santa Clara, CA 95054