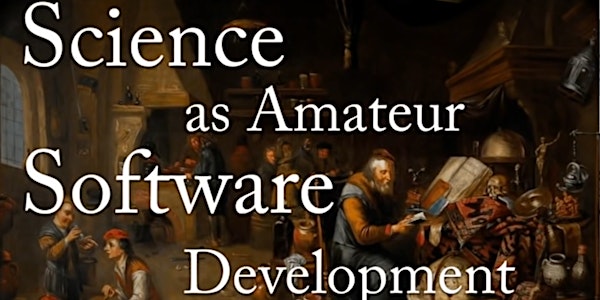 Discussion with Prof. Richard McElreath
Discussion with Prof Richard McElreath on open research, open source software, and research software development
About this event
We are excited to welcome Richard McElreath for a discussion on open research, open source software, and research software development on Monday 8 March, based on his recent lecture 'Science as Amateur Software Development'.
The event will be in two parts; feel free to join one or both!
Guest: Prof. Richard McElreath (Director of the Department of Human Behavior, Ecology and Culture, Max Planck Institute for Evolutionary Anthropology, Leipzig; author of the book Statistical Rethinking: A Bayesian Course with Examples in R and STAN, CRC Press 2020)
Lecture title: Science as Amateur Software Development (50 min video recording)
14:00-14:50 GMT: join our watch party (bandwidth permitting!) or watch on your own
14:50-15:00 GMT: break
15:00-15:45 GMT: join the discussion, hosted by Dr Laura Fortunato (Institute of Cognitive and Evolutionary Anthropology, University of Oxford; Reproducible Research Oxford lead)
Of course, feel free to watch the recording at a different time that may suit your schedule, and then join us for the discussion on the day!