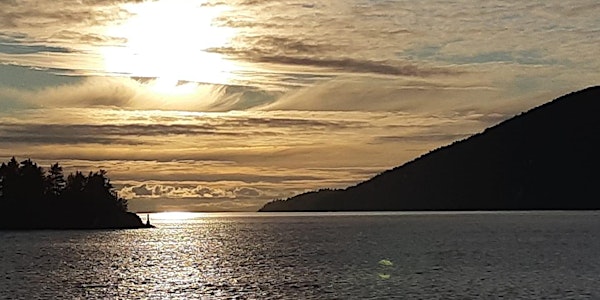 Discovering your Path to Self
Join us for a NEW year experience leading to exciting and transformational discoveries about yourself and becoming more Fully Human!
Refund Policy
Contact the organizer to request a refund.
Eventbrite's fee is nonrefundable.
About this event
ABOUT OUR WORKSHOPS:
Vicky Frederiksen, Emmanuel Gaillot, and Christian Lapointe organize workshops to introduce the personal development models developed by Virginia Satir. The workshops are done in a group and will take place online on Zoom.
From both a personal and professional perspective, this Satir-based program is an exciting opportunity to utilize your internal resources and let go of systems and learning which may no longer be supporting or working for you.
Virginia Satir developed various processes to help us make sense of ourselves, each other, and the world we navigate. Her objectives were personal growth, congruent communication, and helping individuals to become "more fully human".
This online workshop will assist you in accessing untapped personal resources and effectively transforming those in current use.
We accomplish this by extending our awareness of who we are and where we come from, acknowledging and appreciating the resources we developed as we grew up in our family of origin, and making choices about how we want to use these resources in the current moment.
Through examination and illumination of these past and current resources via a range of methods adapted for an online experience, you will then be able to expand and redefine them.
ABOUT THE "Discovering your Path to Self" WORKSHOP:
This workshop will be presented in 10 half day sessions - Tuesdays & Wednesdays starting: Jan 5-6, 12-13, 26-27, and Feb 2-3, 9-10
IN THESE 10 SESSIONS YOU WILL:
*Improve your communication skills
*Develop skills to define and increase your range of effective choices
*Move from a limited context to expanded range of resource and choice
*Gain clarity about your identity, autonomy and boundaries
*Gain deeper recognition and acceptance of your self and other
*Learn how to be more self-responsible
*Let go of ideas and learning that no longer fit your current context
*Take risks in exploring new ways of living
TUITION:
$650.00 (CAD) - Help support another participant
$500.00 (CAD) - Standard tuition - (We would like to be certain that the price is not a blocker for your participation. If, unfortunately, it is, please feel free to contact us to see how we can find a way for you to be with us.)
YOUR INTERNATIONAL TEAM OF FACILITATORS:
Christian Lapointe, Montreal, Quebec, Canada
Vicky Frederiksen, Bowen Island, B.C., Canada
Emmanuel Gaillot, Paris, France
All 3 facilitators have been working and training professionally for many years in the Satir Model with the world renowned Maria Gomori who was a colleague and good friend of Virginia Satir and worked with her for over 20 years. We work as a team as well as individually to help people realize their full potential.
ABOUT Virginia Satir:
Virginia Satir was an American therapist from the second half of the 20th century, who developed various processes to help to understand ourselves, others, and the world we live in. Her approach is based on personal development, congruent communication, and helping people become "more fully human".