Description

Course Description:
During this half-day laser certification program, participants will first get a review of laser science. Soft-tissue procedures for both general dental and dental hygiene applications will be reviewed and explained within the context of technique, procedural considerations and patient safety. Participants will then have the opportunity to use multiple varieties of lasers via hands-on application on different mediums, simulating the varying tissue types that are encountered in the clinical setting.

Upon successful completion of the course, attendees will have a better understanding of basic laser science, common soft-tissue surgical laser procedures, and tissue dynamics. They will also be able to adjust laser settings appropriately to optimize safety and efficiency while performing different procedures, and know when and when not to perform a procedure.
Prior to taking this course it is recommended to take one of the online diode laser training programs from www.gloheducation.com (6 hours of CE awarded) if you have not previously taken a training program. Most states require at least 4 hours of hands on training.
This program awards 4 hours of Hands On ADA CERP Recognized CE.



Who Should Attend:
Dentists
Hygienists
Dental Assistants
Topics to be Covered:

Laser basics
Surgical fundamentals
Hygiene dynamics and protocols
Laser safety
Learning Objectives:

Identify basic, intermediate and advanced soft-tissue applications
Summarize laser physics and tissue interactions
Describe the role of lasers in treating periodontal pathogens
Recognize what role lasers can play in your practice
Practice hands on applications for basic surgery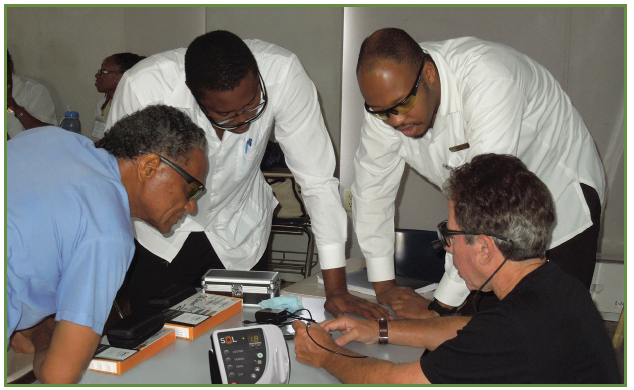 Methodology:
Hands on(4 hours) – practical session utilizing multiple diode lasers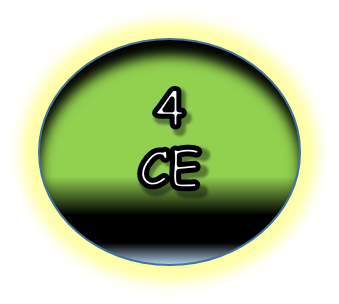 Agenda:


12:00 – 1:00 Laser Science ,Surgical Application ,Hygiene Review*
1:00 – 1:15 Break
1:15 – 3:15 Hands On ( Live Laser Use With Various Mediums )
3:15 – 4:00 Examination 30 Q&A
4:00 – 4:15 Survey ,Certificates
*Hands-on participation Program
Registration:

Individual Dentist Registration: $ 275
Dentist + Hygienist Registration:$ 475
Individual Hygienist Registration: $ 275

† Team Member Registration: As seating is limited, the first 5 registrants for a course may bring 1 team member free of charge (team members include Dental Assistants, Treatment Coordinators and Office Managers; excludes additional Dentists or Hygienists). Beyond the first 5 registrants, ability to accommodate additional team members is based on capacity and at the sole discretion of GLOH.
Instructor Bio:
Dr. Robert Levine, DDS, graduated from NYU School of Dentistry in 1973. He is currently Assistant Professor at Arizona School of Dentistry & Oral Health (2006-present), Director of Laser Dentistry (2006-present) and was previously the Clinical Director of the AEGD program (2009-2013). In 2011, Dr. Levine founded GLOH Education and has since been designing and customizing online laser training programs for students and dental professionals. Dr. Levine is an internationally recognized lecturer and opinion leader on a variety of disciplines including laser science and adjunctive oral cancer screening technologies, and has authored a wide range of peer-reviewed laser publications. Since 2008, he has worked with Major League Baseball (MLB), and was invited to the 2011 MLB Winter Meetings as a keynote speaker, where he discussed the dangers of using smokeless tobacco products with both Major and Minor League players. He currently consults for the Seattle Mariners, and has pioneered an annual oral cancer screening and education program for the players and staff during Spring Training.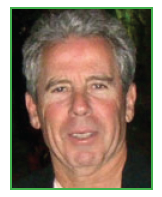 Call today and guarantee your seat!
1-855-242-GLOH (1-855-242-4564)
or visit www.gloheducation.com
Cancellation Policy

30+ Days before seminar – Full Refund
15-29 Days before seminar – ½ Refund
1-14 Days before seminar –No refunds but may use funds for a future seminar

Attendee will be eligible for a full refund if attendee re-registers for a scheduled event with same or lesser value.
An attendee may cancel a course by emailing info@gloheducation.com

GLOH Education reserves the right to alter or cancel a course or course offer at any time. If GLOH Education cancels an event, all registration payments will be refunded. Cancellation policy subject to change at any time.
Conflict of Interest Disclosure Statement

Dr. Levine is President of GLOH. GLOH has relationships with corporate entities, who wish to use the GLOH program as their training vehicle. The following companies utilize the GLOH program: Denmat Corp, LightScalpel LLC, Ultradent Corporation, Benco Dental, and Zolar Technologies LLC. They in no way have input on the course content provided. Other than use of the program, there is no relevant relationship between Dr. Levine and those corporate entities.
ADA CERP Recognized Provider
ADA CERP is a service of the American Dental Association to assist in identifying quality providers of continuing dental education. ADA CERP does not approve or endorse individual courses or instructors, nor does it imply acceptance of credit hours by boards of dentistry.

This continuing education activity has been planned and implemented in accordance with the standards of the ADA Continuing Education Recognition Program (ADA CERP).


Gloh Education LLC. designates this activity for 4 continuing education credits. Concerns or complaints about a CE provider may be directed to the provider or to the Commission for Continuing Education Provider Recognition at ADA.org/CERP.