Come to the FREE annual spectacle in honor of the capture of America's most notorious outlaw by the Tucson Police and Fire Departments!
About this event
Step back in time with vintage cars, live music, 1930s entertainment, local vendors, reenactments of Dillingers capture and more!
Experience the re-enactment of John Dillinger's downfall at the hands of Tucson law enforcement, famously known for succeeding with Dillinger's arrest when the FBI couldn't. Mobs of history buffs, fans of the 1930s, and pop culture enthusiasts crowd the historic Hotel Congress annually to pay homage to the man that famously earned the title Public Enemy No. 1 and his nationally-renowned apprehension.
Re-enactments are at 11am, 12:45pm, and 3pm
Schedule
10am: Desert Melodies
11am: Dillinger reenactment
11:30 ampm: Desert Melodies
12:45 pm: Dillinger reenactment
1:15pm: Lecture: "History of Hotel Congress" by Ken Scoville
1:30 pm: Dillinger Historic Walking Tour including a stop at the Dillinger Courtroom! (sign up on the Plaza)
2:00-2:45pm: Prison Band
3pm: Dillinger reenactment
4pm: Lecture: "The 1930s, Tucson's Last Quiet Decade" by Ken Scoville
5pm: Mr Boogie Woogie
*ROAD CLOSURES*
5th Ave will be closed between the Depot Garage and Toole Ave
Toole Ave will be closed between Congress St and 5th Ave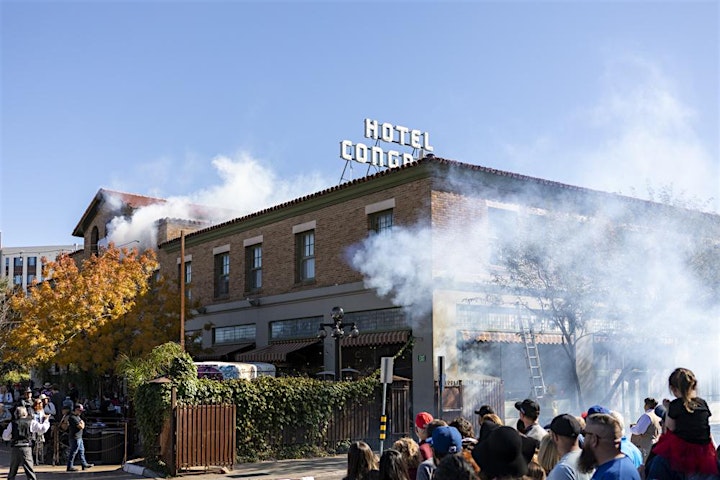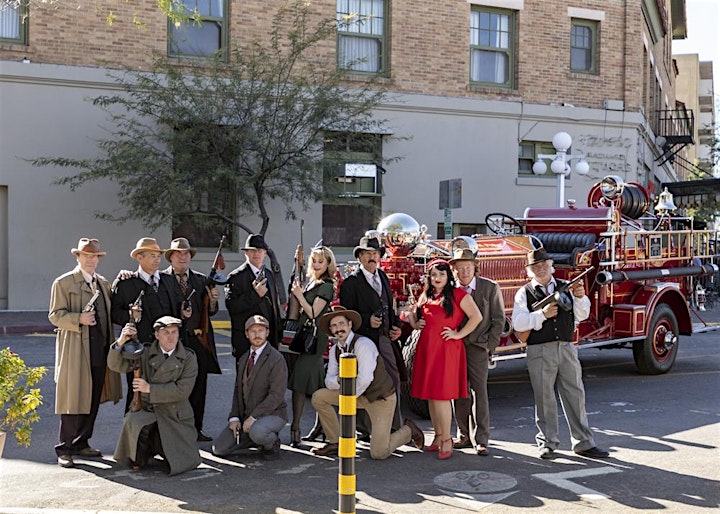 Thank you to our sponsors!