Description
THE DATES FOR THIS WORKSHOP ARE TENTATIVE
Digitally Smart from the Start: Digital Tools in the Early Years
The early childhood years are known to be a playful and creative time for discovery and learning. With so many areas to focus on in the development of the whole child, it can be hard for early years practitioners to find appropriate places for meaningful use of digital tools in the classroom. This session aims to focus on how digital tools can build upon and expand creative learning in the classroom. By looking at the various layers of meaning that digital content brings with it, this session will also look at ways for meaningful thinking and problem solving with and through digital tools. Come and discover if tools such as green screens, iPads, or robots could be a part of your classroom!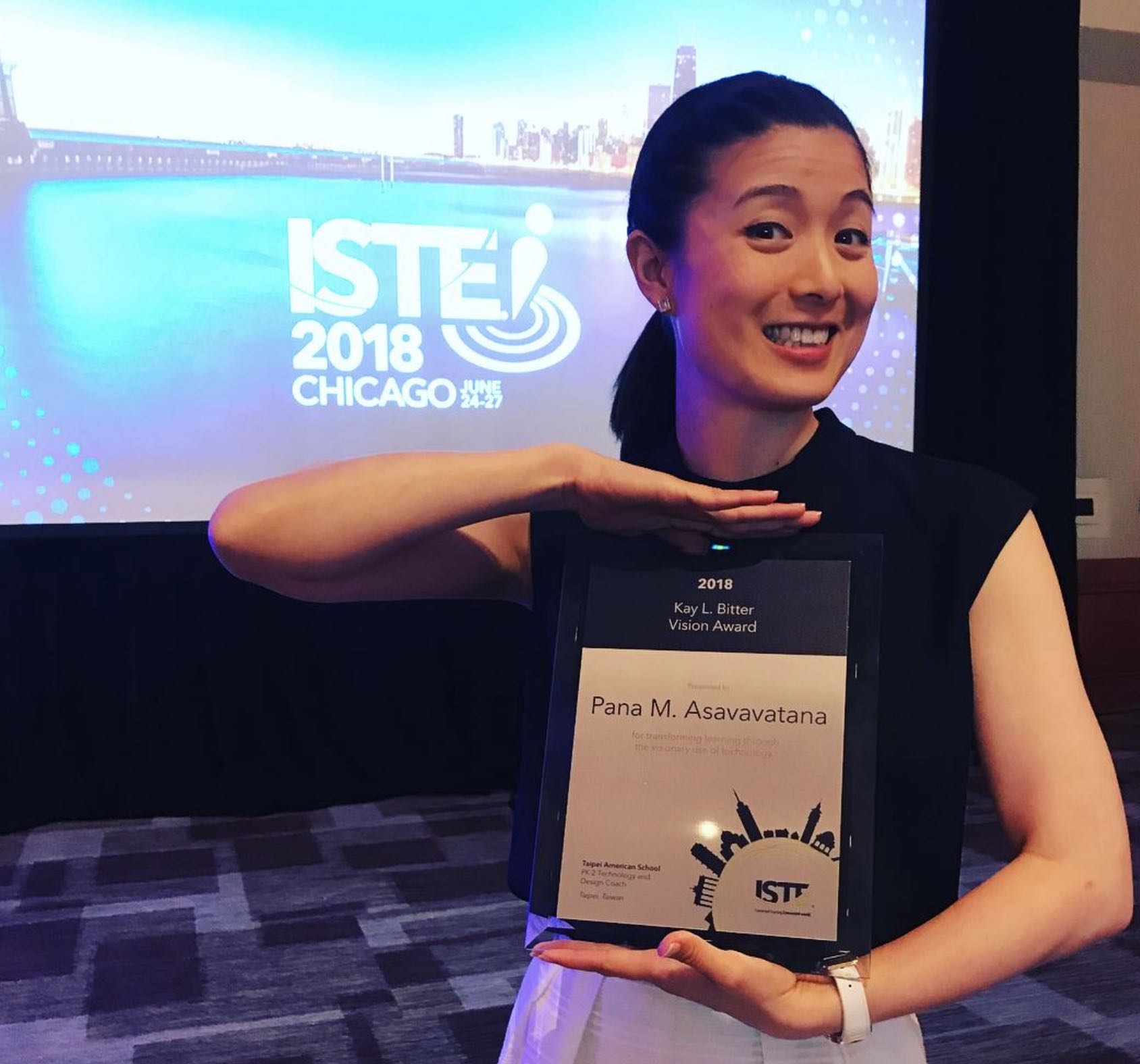 Pana Asavavatana is the PreK-1 Technology and Design Coach at Taipei American School. Prior to this she taught in early childhood classrooms for seven years. She has studied, lived, and worked on three continents in eight different cities. Pana shares insights into her teaching process on her blog, mspanasays.com. With the goal of connecting early childhood educators and classrooms, she founded the educational Twitter hashtag chat, #IntEarlyEd (International Early Educators, formerly #KchatAP), and the Traveling Teddy Project (travelingteddybear.com). Pana is an Apple Distinguished Educator, and the 2018 recipient of ISTE's Kay L. Bitter Vision Award. She holds a B.A. in Psychology, and a M.A. in Early Childhood Education and Special Education from Teachers College, Columbia University. She has recently completed a second Masters in Computing in Education, also from Teachers College.
April 4th & 5th 2020
Saturday & Sunday - 8:30 - 4:00PM
Coffee/Tea and lunch will be provided.
Full hotel, travel and visa information can be found here.
Ticket prices are in USD. Local bank transfer in RMB can be arranged. Contact Angela Ke at ake@sis.org.cn