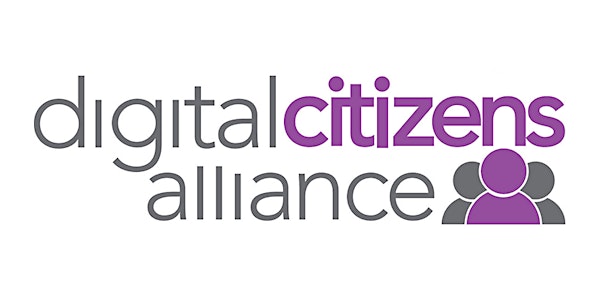 Digital Platforms: The intersection of online business models and policy
Location
Rayburn House Office Building
Room 2226
Washington, DC 20515
Description
Over the last two years, the business models of digital platforms such as Facebook, Google, Twitter, Youtube, and Instagram have come under increased scrutiny. From fake news to political manipulation, to the illicit sale of goods and services, trust in the internet has eroded. As a result, Congress now confronts bipartisan and widespread calls to address these and other harms.
To help Congress make sense of these important issues, please join the Digital Citizens Alliance and an expert panel to discuss the business models powering many of the internet's largest platforms, and the relationship between those business models and harmful conduct online. The briefing will provide useful context as the Federal Trade Commission commences hearings on Competition and Consumer Protection in the 21st Century on Thursday, September 13.
Lunch will be served.
Moderator:
Tom Galvin, Executive Director, Digital Citizens Alliance
Panelists:
Matt Stoller, Fellow, Open Markets Institute
Hemu Nigam, Ex-prosecutor, technologist and security expert
Jason Kint, CEO, Digital Content Next
Ryan Fox, COO & Co-Founder, New Knowledge
Sally Hubbard, Senior Editor, The Capitol Forum
This event has been designed to comply with House and Senate ethics rules, including those related to the widely-attended event exception to the gift rules. This event has also been designed to comply with executive branch ethics rules. Executive branch employees should discuss with their ethics officer before attending.