Location
UIC John Marshall Law School
300 South State Street
Chicago, IL 60604
Description
Digital Platforms: Innovation, Antitrust, Privacy & the Internet of Things


* CONFERENCE TO BE HELD ONLINE VIA WEBEX. LOG-IN INFORMATION BELOW*
Friday, March 13, 2020 | 8:45 a.m.—4:30 p.m.

No Live Event on Campus
Registration Required.

CLE Credit: Due to change in format, no CLE credit will be available for this event.

---
WEBEX LOG-IN INFORMATION
Access
1. You should access the conference from your computer, tablet or laptop.
2. Click on https://uichicago.webex.com/uichicago/j.php?MTID=m9541aeb2467c181df865223ee95d2332
3. Join Meeting via WebEx App or click "Join from your browser."
4. Type in Meeting Number: 806 595 032
5. Type in Password: uicjmls
6. Enter your Full Name and Email

By default, we will mute your microphones. Please be sure to turn off your webcams for the duration of the conference as they may be turned on by default. Once your microphones and webcams are off, please do not turn them on. Doing so may disrupt the conference.

While we have taken every foreseeable step to make the transition as seamless as possible, technical and other issues may still arise. When they do, we ask in advance for your patience as we address them as quickly as we can.
Questions
To ask a question, locate the search bar on the right-hand side of your screen where the list of participants are displayed.
1. Locate "HOST".
2. Right click on "HOST" and choose "CHAT"
3. Type in your question and hit the Enter key.

Conference program is accessible at: https://bit.ly/39LKfp9.
Materials are accessible at: http://j.mp/031320DP.
---
Registration Fees:


Thanks to our sponsors' generosity, we are pleased to extend complimentary registration to all.
---
Online platforms have become a focal point for many in the United States as well as in key jurisdictions around the world. Governments and legal advisors are struggling to understand the issues and implications these platforms raise, particularly in the areas of intellectual property, privacy, and antitrust law and practice. This Conference brings together top experts in government, industry, practice, and academia to share their cutting-edge insights on these issues as well as where things are headed. It will feature highly interactive sessions and opportunities to speak directly to these experts to have questions answered. It is the only event of its kind in the Midwest and one that is not to be missed.

---

Sponsored by: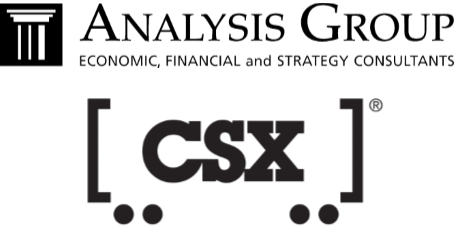 ---
Program Schedule
(as of March 9)

March 13, 2020
UIC John Marshall Law School



8:45—9:00 a.m.
Welcome Remarks
Daryl Lim, Professor of Law & Director, Center for IP, Information and Privacy Law, UIC John Marshall Law School
9:00—9:45 a.m.
Keynote: Christine S. Wilson, Commissioner, Federal Trade Commission
"Global Innovation, Local Regulation: Navigating Competition Rules in the Digital Economy."
Discussant: Andre Fiebig, Partner, Quarles & Brady LLP
9:50—11:15 a.m.
Session 1: Intellectual Property Issues
Topics include artificial intelligence, refusals to license (general rule and exceptions, the Internet of Things), breach of "good faith" FRAND commitments, whether and how national courts should address "global" licensing disputes.

Moderator: Themi Anagnos, Head of IP for the Americas, Continental Automotive
Kenneth R. Adamo

, Owner, Law Offices of Kenneth R. Adamo

Kirti Gupta

, Vice President, Technology and Economic Strategy, Qualcomm Incorporated

Hon. James Holderman (Ret.), Mediator and Arbitrator, JAMS

Adam Kelly

, Partner, Loeb & Loeb

Russell E. Levine, P.C., Partner, Kirkland & Ellis LLP
Erin Lothson

, Senior Counsel, Uber Freight



11:15—11:30 a.m.
Break
11:30 a.m.—12:55 p.m.
Session 2: Privacy Issues
Topics include compliance with the rapidly evolving privacy and security regulatory landscape; the risks and benefits posed by the power of digital platforms in the modern economy; privacy and security considerations in biometrics, artificial intelligence, facial recognition, behavioral advertising, and "big-data"
Moderator: Robert H. Newman, Co-Chair, Privacy, Security & Data Innovations, Loeb& Loeb
Cara Dearman, Data Privacy Officer, RSM US LLP
Daniel Farris, Partner, K&L Gates LLP
Cameron Krieger, Senior Counsel, Digital Governance, Privacy & Security, Mars Incorporated

Divya Mathur, Vice President and Consultant, Analysis Group
Randy Robinson, Assistant Professor, UIC John Marshall Law School
Liad Wagman, Senior Economics and Technology Advisor, Federal Trade Commission, Office of Policy Planning
12:55—1:35 p.m.
Buffet Lunch
1:40 —2:25 p.m.
Keynote: D. Daniel Sokol, Professor of Law, University of Florida Levin College of Law
"Digital Competition, Regulation, and Business Risk Across the Supply Chain"
Discussant: David Schwartz, Professor of Law & Associate Dean of Research and Intellectual Life, Northwestern University Pritzker School of Law

2:30—3:55 p.m.
Session 3: Antitrust Issues
Topics include platform regulation developments in the U.S. and overseas, concerns indirectly related to competition law or that don't fit easily within traditional modes of antitrust analysis, disagreement whether online markets competition are only a click away and that there are no enduring monopolies about which we should be concerned.
Moderator: Matthew Sag, Georgia Reithal Professor of Law & Associate Dean for Faculty Research and Development, Loyola University School of Law

Jeffrey Cross, Partner, Freeborn & Peters LLP

Anne Gron, Managing Director, AlixPartners

Michele Lee, Senior Director and Associate General Counsel, Head of Global Litigation, Regulatory, & Competition, Twitter
Dan Spulber, Elinor Hobbs Professor of International Business, Professor of Strategy; Professor of Law, Northwestern University School of Law (Courtesy), Kellogg School of Management; Pritzker School of Law, Northwestern University

Aaron Yeater, Managing Principal, Analysis Group, Inc.


4:00—4:30 p.m.
Keynote: James M. Foote, President and Chief Executive Officer, CSX Corporation
"Digital Competition, Regulation, and Business Risk Across the Supply Chain"

4:30 p.m.
Closing Remarks & Reception
---
Consent For Video Recording:

This event may be recorded and may be later made publically available via the Internet. Participation in the event constitutes consent to be recorded, including without limitation by audio, video, and still images. Participants understand that such recordings may be distributed by means of a variety of media, formats, and contexts, and that this may occur during the event and thereafter. Participants waive all claims for any compensation and for any damages or other remedies in connection with such recordings and the use thereof.
---
Please contact cipl@jmls.edu with any questions.