Digital Learning Track - Introduction to Digital Learning (ONLINE)

Friday, January 5, 2018 at 8:00 AM

-

Monday, January 22, 2018 at 11:59 PM (CST)
Event Details
A GGC e-mail address is required in order to register for this event. Our workshops are developed specifically for GGC faculty and staff only. All other registrations will be declined.
Digital Learning Track: Introduction to Digital Learning (ONLINE)
Note: This is a self-paced ONLINE course which will be open in Brightspace from January 12 - 28, 2018. The online session will be followed by a face-to-face session which will be scheduled after the online course. You must successfully complete the online session in order to sign up for the face-to-face session.
Registration (in Eventbrite) for the online course will be open from January 5 - 22, 2018.
This is a self-paced course, so you can complete it as quickly or as slowly as you wish (during the two-week period that it is open, of course). We recommend that you not wait until the last minute and/or rush through the course, however. In order to increase your opportunities for engagement with other participants in the course discussions, try to complete each module on a different day, going back the following day to read new responses and to post your own.
Once you complete the online course (by going through all of the course material and passing the final assessment), you will be given access to a Doodle poll in which you can specify your availability for the subsequent face-to-face-session. The face-to-face session will be scheduled following the online session on a day/time determined by the availability of all of those who have successfully completed the online course.
You must successfully complete both the online and face-to-face sessions (and assessments) in order to obtain the Introduction to Digital Learning badge.
Course Description:
What is digital learning and how can it help me to teach more effectively? in this self-paced online workshop, we will discuss the nature and benefits of (as well as student expectations for) digital learning. Participants will then explore some simple and effective tools and techniques for using technology to facilitate learning in their classes.
Learning Outcomes:
Define digital learning,

Explain why digital learning is important for higher education,

Discuss some of the potential benefits of digital learning,

Develop a plan for using digital learning tools to facilitate learning in your classes,

Discuss some of the best practices for digital learning.
Facilitator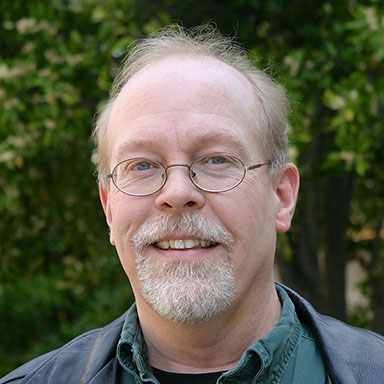 Mr. Michael D. Smith - Digital Learning Specialist
Michael D. Smith is the Digital Learning Specialist for the Center for Teaching Excellence. He holds an M.Ed. in Learning, Design, and Technology (with an emphasis on Instructional Design and Development) from the University of Georgia.
Michael spent over twenty years working with information / academic technology at Emory University before completing his Master's degree and moving to Gwinnett Technical College, where he worked as an instructional designer / LMS administrator.
Michael is particularly interested in student engagement and motivation, the development of learning communities, blended / online learning, gamification and game-based learning, augmented reality, and virtual worlds and immersive 3D learning environments.
When & Where

GGC, Center for Teaching Excellence (ONLINE COURSE)




Friday, January 5, 2018 at 8:00 AM

-

Monday, January 22, 2018 at 11:59 PM (CST)
Add to my calendar