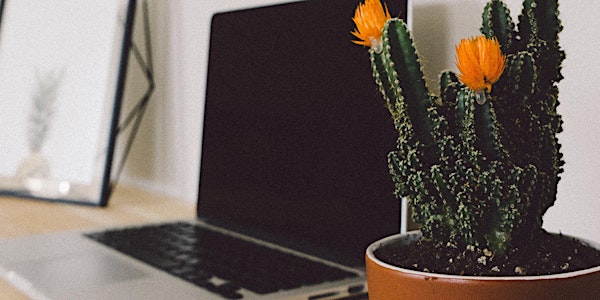 Digital Humanities Open Session
When and where
Location
Ross Blakley Hall Room 117 1102 South McAllister Avenue Tempe, AZ 85281
Description
Connected Academics and the Institute for Humanities Research invite Humanities scholars and students to...
Digital Humanities Open Session
Two consecutive Digital Humanities presentations and open discussion with guest speakers and members of ASU faculty, community college faculty, and ASU graduate students. Explore the values that inspire DH pedagogy and how to realize those values in classrooms through hands-on work.
---
Tangible Digital Humanities
Whitney Sperrazza - Digital Humanities Postdoctoral Research Fellow at the Hall Center for the Humanities
This talk argues digital humanities training is most effective when it is tangible—that is, when it is grounded in the methods and approaches we traditionally hold dear as humanities scholars. Dr. Sperrazza will discuss several examples of how she has combined analog and digital practices in the classroom and prompt us to consider the promise of hands-on humanities work made possible by digital training.
---
The Feminist Genealogies of Digital Pedagogy
Danica Savonick - Assistant Professor of English at SUNY Cortland
Dr. Savonick situates current conversations around digital pedagogy, public humanities, and student writing within a genealogy of feminist and anti-racist aesthetics and activism.
About the Speakers
Danica Savonick is Assistant Professor of English at SUNY Cortland. She holds a Ph.D. in English and a Certificate in American Studies from the CUNY Graduate Center. Danica blogs regularly about pedagogy and social justice and her research has appeared in American Literature, Digital Humanities Quarterly, Modern Fiction Studies, and Hybrid Pedagogy, as well as Inside Higher Ed and the Chronicle. Her current manuscript, Insurgent Knowledge, analyzes the activist pedagogies of Audre Lorde, June Jordan, Adrienne Rich, and Toni Cade Bambara. Danica is an editor of the Journal of Interactive Technology and Pedagogy and serves on the Steering Committee for HASTAC.org. She is also lead author of "Gender Bias in Academe."
Whitney Sperrazza is the Digital Humanities Postdoctoral Research Fellow at the Hall Center for the Humanities, University of Kansas. This fall, she'll take up a new position as Assistant Professor of English at the Rochester Institute of Technology. She holds a PhD in English from Indiana University Bloomington. In her teaching, Sperrazza prompts students to explore the intersections of tangibility and intangibility by bringing archival, digital, and critical making methods together within the classroom space. Her research focuses on early modern English poetry and history of science, with particular interest in what digital and experimental humanities methods can offer for our engagement with historical materials. Her broader research and teaching interests include histories of gender and sexuality, feminist poetics, and material book studies. ​


FAQs
How can I contact the organizer with any questions?
Please email connected.academics@asu.edu with questions.