Digital Fashion Hackathon : Build IOT App Solutions for Retail & Fashion
Description
DISRUPT FASHION : Digital Fashion Hackathon
This is 2-DAY event : Nov. 05th/Sat - Nov. 06th/Sun 12-6pm both days.
Big Data, IOT, 2D/3D, Social Curation, Smart Tags, Image Recognition, AR/VR, Retail, Shopping, Fashion/Tech
$20 General / $30 at the door (Must RSVP via Eventbrite to Attend)
Build a team + Connect w/ other creatives to build an app or a startup company....No other city embraces the intertwined relationship between fashion, retail, technology, and the future of Virtual Reality more than San Francisco does. With the city being known as the hub where technology and fashion intermix... the goal is to create an innovative app to tackle various challenges to foster growth in the local or global fashion industries. Teams will learn from mentors about industry issues and what solutions are relevant.
Judges :
Speakers :
Mentors :
While a typical Hackathon is aimed toward computer programmers and developers, the #DisruptFashion' Fashion Hackathon invites participants off all backgrounds who are tech novices, fashion innovators and VR savvies. Our vision is to bring together individuals in a space where they can meet like-minded creatives and work together as a team. These teams will collaborate on a project and find solutions for industry Virtual Reality challenges including digital shopping, retail implementation, real-time tracking, closet monetization, luxury + e-commerce, and other VR challenges.
The event will give participants the opportunity to network with other Fashion/Tech and VR enthusiats, designers, developers, business professionals, technologists, and futurists and will allow them to share their bright ideas with each other. Participants will also gain access to leading fasion/tech/retail industry experts as coaches and judges during the 2-day event.
For community partnership, demo, sponsorship and/or marketing opportunities > Contact : owen[at]fashiontechpr[dot]com.
Community Sponsors :
Startup House offers space for entrepreneurs and their teams. StartupHouse is located at 934 Howard St in San Francisco, right at the intersection of Mary St that they share with TechShop and Tempest Bar.
Omni - concierge for your stuff. In the city, space is at a premium. Omni prevents your belongings from engulfing your home, allowing you to free your closets and corners from all the things you want to keep, but seldom use. Omni seeks to help everyone "live lighter" – that is, to live the life they want, including all the personal stuff they love – no matter the size of the apartment, house, loft, trailer, boat, yert, or teepee they find themselves calling home.
DRY Sparkling beverages are worthy of gourmet food and premium pairings.

Community Partners :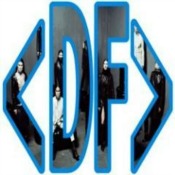 Disrupt Fashion Hackathon seeks to bring together designers, developers, business professionals, and technologists to cultivate ideas on how to #DisruptFashion. We're looking for creative people interested in fashion, retail, marketing, business and technology - both techies and fashionistas - who are excited to work with others and come up with a compelling concept and/or demo to pitch for fun prizes and recognition!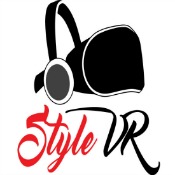 StyleVR is a digital consulting firm assisting virtual reality startups seeking brand loyalty. Specializing in creating conceptual programs to increase customer base and brand awareness. Developing creative strategies in targeting consumers, based on the company's ability to grow as a lifestyle product. Implementing educational outreach tapping into the global market, minorities and women.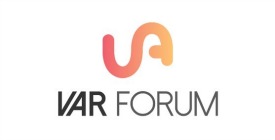 #VARForum is an educational series that recognizes the evolving fabric of Virtual and Augmented Reality. By bridging a dialog between technologists, creatives and makers, each program explores innovative practices and emerging trends in the industry. As the immersive technology achieves exponential growth, V+AR Forum aims to focus on the different sides of its production and applications. Through panel talks and demos, the forum is an opportunity to transform ideas on workplace diversity, design adaptations, and social experiences into real solutions.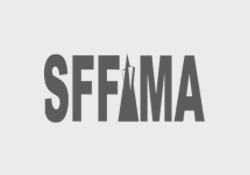 San Francisco Fashion and Merchants Alliance, Incorporated [SFFAMAinc.org] is a 501(c)3 educational and economic development nonprofit corporation supporting fashion, design and technology entrepreneurs, startups, and creative communities. The largest fashion industry organization in California. SFFAMA provides business, technology and fashion industry education and resources while serving as a business and social impact development network for over 10,000 members and industry partners. Member of San Francisco Citizens Initiative for Technology and Innovation [SF.Citi]. SFFAMA Inc. is the producer of San Francisco Fashion Week TM and TECH Fashion Week TM.
Terms of Participation Agreement:
You agree that you are responsible for any accidents or damages that you cause. You also agree to not hold SFFAMA / San Francisco Fashion Week ™, or any of the event supporters liable for any loss, damage, injury, or any other unforeseeable incident. By Participating at the event, you grant SFFAMA / San Francisco Fashion Week ™ permission to capture photo/video of the event.
By registering for this event, you also consent to receive email communication from SFFAMA / San Francisco Fashion Week ™ and its programs about events and updates that may interest you. Tickets to this event are non-refundable. If you are unable to attend, you have the option of giving it to a friend or team member to attend in your place.