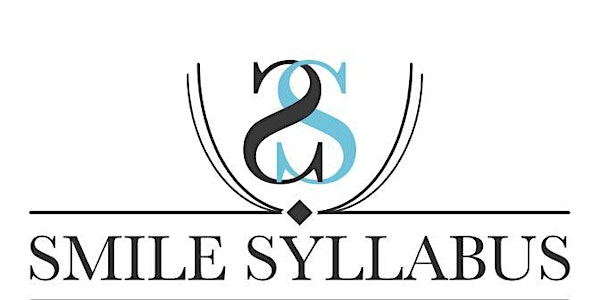 DIGITAL DENTISTRY TO THE MAX COURSE FEATURING THE XCELL IMPLANT PROCESS
DIGITAL DENTISTRY TO THE MAX COURSE FEATURING THE XCELL IMPLANT PROCESS with all the new workflows and parts available out there
When and where
Location
Smile Syllabus Institute 1111 GOFFLE ROAD HAWTHORNE, NJ 07506
About this event
About the CourseOur industry is at its all time high with the speed of innovations with one major problem. How does it all work together to create patient acceptance, profitable treatments and quality results every time? Be prepared to get answers to what works with what, how to process behind the scenes and most importantly, what can digital dentistry do for me and my patients? Learn How to incorporate Digital Dentistry into your practice. From Printing to Milling to Design. Learn how to do single units full mouth rehabilitations and more. This course will arm you with the information to take your practice to the next level. 
Digital Dentistry for everyone
What can I do with digital?
How do I make it all happen?
what is the workflow?
So many questions when it comes to digital that everyone is asking
What: Best course for the ones that embrace digital , implants, teeth, 3d printing, 3d milling
OVERVIEW:
Putting it all together -digital-analog
3 shape trios -what scanner? 
Milling-What Mill and How to Choose
Printing -TEchnology Review-announcement of new printer 
Computer Guided surgery vs Brain guided surgery 
Full arch surgery and restoration 
What can be done what can't be done digitally 
What should you do to enhance your practice 
What should you not do with your technology  
Go digital or go analog 
Should you do both 
How can you take advantage of the digital world and still be in the analog world. The best for you. Your team your patients and your lab. 
Choosing the right lab 
Choosing the right printer 
Choosing the right scanner 
Cone  beam why you need one! 
Top 5 secrets you all need in your practice. 
Are you a 3shaper or an exocad star? 
Treatment Planning with your team 
Leverage your dental assistant 
Facial Scanning and smile analysis 
Digital Denture Workflow
Full arch and Single Tooth CAD design
What Resolution should you print at
What is CAM? What is NESTING?
Digital Smile Design
Bite Splints the hidden money maker 
Digital ANALOG WOrkarounds
Changing The color of your implant components. 
Lasers and Digital. How to choose the right one 
Scan Flags-What are they How do you Choose? What is best material? Digital library?
Radius of Curvature and DOUBLE STL
MATERIALIS MAGICS AND Printing Resolution What Resolution to Print AT?
DICOM to STL step by step 
BONE SUPPORTED GUIDE TRICK YOUR IMPLANT STUDIO
DIGITAL ALVEOPLASTY GUIDE
DESKTOP SCANNERS HOW TO CHOOSE
DIGITAL-CEMENTED OR SCREW RETAINED? CAN we get a Passive Fit? 
Jonathan combo design of cases 
How To transition dentate to edentulous and Immediate load predictably. Using Digital
DIGITAL WAXUPS-How they can help you close Cases
Treatment Co-ordinator Module -How you Team should help you close these cases
For full digital workflow with multiple edentulous spaces workaround must be used and the use of cement spacer in the software must be utilized to compensate. 
Discuss what no one talks about  the following. 1- accuracy of library 
2- geometry of scan body 
3- scan path 
4- overlap in scan 
5-stay in  3shape or send to 
stl. 
6- multiunit or straight to implant.
 7-geometry of implant
 8-geometry of multiunit.
Bring your cases. Bring your questions. Bring your smiles. We are going to have a ton of fun. This course will have controversial stuff but most importantly it will have the new digital workflows. The way to have fun doing these cases and dentistry. I will share all my secrets and mistakes. I'm excited to meet all of you and host you in our Institute. So don't delay!