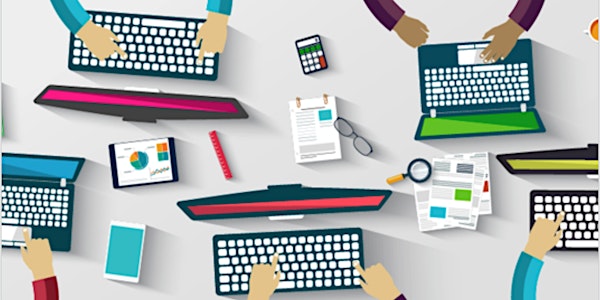 Diginauts x Techfugees Copenhagen Hackathon - October 23rd-25th
Your chance to work with real people to solve real problems
When and where
Location
University of Copenhagen Karen Blixens Vej 8 2300 København Denmark
About this event
As part of the conference, DIGINAUTS: Border dissidence, digital resistance and the production of irregularized migrants, DIGINAUTS and TechFugees are hosting our first ever hack for refugees.
We are looking for participants with skills within:
Coding
Design
Learning
Business
Culture
Communication
Law
And more...
We are hosting a 48-hour hackathon at University of Copenhagen Southern Campus and ITU and you are invited.
The hackathon is centered on the challenges refugees face on their journeys. Techfugees hackathons are uniquely centered around the refugee and solutions are based on real challenges.
Based on the challenges faced by the refugees, your team will build a prototype of a solution. Each team will ideally be composed of both technical and non-technical members, so you can play on each others strengths.
You do not need to be able to code to participate!
Practical information
We meet at University of Copenhagen, Southern Campus, on October 23rd at 16:00. Precise room will follow, and we will make sure you don't get lost :)
What you should bring:
Computer
Comfortable clothes for working in
Lots of Curiosity
What we provide:
Meals
Drinks
Coffee
Whiteboard markers and writing materials
A chance to talk to inspiring people and work on real problems
Program
Below is the program for the hackathon.
Day 1
16:00-17:00: Check-in
17:00-18:00: Introduction
18:00-19:00: Groups + Dinner
19:00- : Hack!
Day 2
08:30-09:15: Coffee
09:15-09:45: Conference presentation
9:45-12:00: Hack!
12:30-13:30: Mentors + Lunch
13:00-18:00: Hack!
18:00-19:00: Dinner
19:00- : Hack!
Day 3
09:00-10:00: Coffee
10:00-11:00: Final hack
11:00-12:00: Presentations
13:30-14:00: Fine tuning presentations and relax
14:00-16:30: Finals and mingle
About DIGINAUTS and TechFugees Copenhagen
DIGINAUTS: MIGRANTS' DIGITAL PRACTICES IN/OF THE EUROPEAN BORDER REGIME is a interdisciplinary research project, which is based at Aalborg University, IT University in Copenhagen and University of Copenhagen. It is funded by VELUX. The project carries out ethnographic fieldwork in Greece, Germany and the Danish-Swedish borderland while also working with quantitative data related to these three sites. See more here.
Techfugees is an international NGO, which works with exciting people to improve the situation for refugees. We do not directly create tech solutions. We are here to coordinate and be supportive, as a global platform. We create bridges between techies, social entrepreneurs, humanitarians, students, researchers, innovators, corporates, impact investors, journalists…
For any further questions, please contact:
Christian from TechFugees at: caa1707@gmail.com