Digging In: Hands-On Workshop, Creating Spectacular Winter Planters
Sales Have Ended
Ticket sales have ended
We look forward to seeing you on October 23!
Sales Have Ended
Ticket sales have ended
We look forward to seeing you on October 23!
About this Event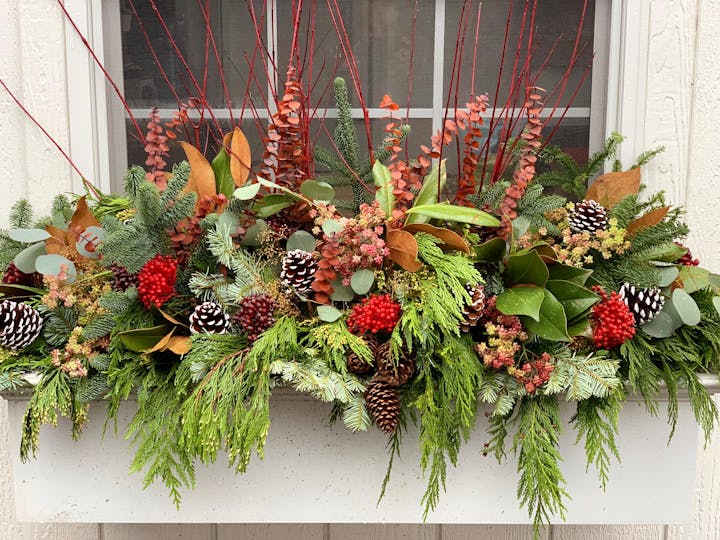 Creating Spectacular Winter Planters
A one day workshop experience you will not want to miss!
This workshop is-
Hands-On, Carefully Curated, Community Focused
An opportunity to spark your creativity, cultivate new ideas and grow your business. It's important to step away from the daily grind and jump start your creativity and knowledge for the upcoming winter season.
Whether you are a new or a been-at-it-awhile business owner this intensive design focused workshop is for you! This is also an amazing opportunity to provide training for your employees.
Invest in your business, invest in yourself!
Here's What You Can Expect-
-In depth design tips and techniques for creating spectacular winter planters
-The best sources for purchasing winter materials
-Learn how to streamline and make the most profit from winter planters
-One-on-one design help to elevate your winter design skills
-New connections in the container garden industry
Who Should Attend-
-Container Garden/Landscape Business Owners
-Container Garden/Landscape Employees
What's Included-
-A full day of educational sessions
-Gloves, Pruners, Fresh-cut greens and all other materials needed to create winter planters on-site
-Coffee, Drinks, Snacks offered throughout the day
-Lunch
The End Result-
-You'll leave inspired
-You'll leave with confidence
-You'll leave with new tools, techniques and knowledge
-You'll leave with new friends, a community who will support you
-You will leave ready to MAKE THIS THE BEST WINTER SEASON EVER!
Meet the Speakers-
Learn from the experts at Enliven Planters, a seasonal planter subscription service servicing the Philadelphia Metro Area.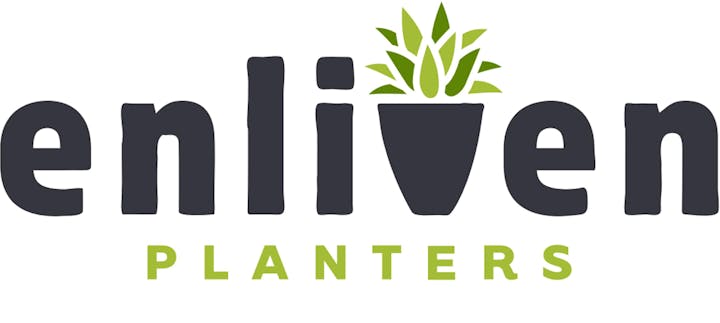 Paul Kawoczka, Co-Founder Enliven Planters
Paul loves talking about the business side of container gardening. Day to day he manages the sales and business operations of the business. His expertise is in plant purchasing and designing at scale.
Dan Nichols, Co-Founder of Enliven Planters
Dan is the brain behind Enliven Planters production, logistics, and software that allows us to deliver 12,000+ arrangements and growing each year. He leads an awesome team of 25+ employees.
Sam Gordon, Design and Purchasing Director, Enliven Planters
Sam directs design and purchasing at Enliven Planters. He is responsible for creating the planting palettes and recipes each season and works with suppliers to make sure we keep them in budget!
The Details-
Wednesday October 23, 2019
Wissahickon Brewery/Enliven Planters-3705 W. School House Lane, Philadelphia PA
Don't dress to impress, you'll be working with fresh cut greens, dress for comfort and be prepared for pine sap! The educational sessions will take place inside the brewery, the hands-on session will be outdoors, dress in layers.
Philadelphia International Airport is located approximate 14 miles (30 min drive) from the event venue.
Nearest hotel to the event venue- Courtyard Marriott -Philadelphia City Ave. A block of rooms has been reserved with a special group rate of $189. Call 1-866-877-1206 to reserve and mention you are with "Digging In" Rooms must be reserved by October 7 to receive the special rate. Or register online -Reservation Link for Group Rate
The Schedule*-
Wednesday October 23, 2019
10:00am-Meet & Greet, Introductions
10:30-Winter Planter Design Basics
The basic elements of design and composition. Creating the correct ratios to compliment a container, creating focal points and rhythm, color theory and effective use of texture. Live evergreens, cut evergreens, berries, twigs, poles, cones, dried floral, floral foam, wilt pruf... Examples of all available elements and their role in detail.
11:45pm-Evergreens 101
Live or cut? Role of each type of evergreen in the arrangement. Shape, form, texture, color, cost, longevity.
12:15-12:45-Lunch will be provided
12:45-Extras 101
Creating stunning combinations of colors that extend far beyond red winterberry, cones, and a bow. How to incorporate dried elements and faux floral elements to take your designs and profitability to the next level.
1:15-Sourcing Winter Materials
Discuss various suppliers and how to source winter plant material to suit your individual business. Strategies for small startups, boutique, and large scale companies.
1:45-Designing for Profits
Design is great, but we are in the business of making money too! In this session we will cover how to design for profits while maintaining your brand identity and keeping customers happy. Examples of how to save money by adjusting techniques, suppliers, and materials to increase profit. How to create recipes for winter containers to allow for predictability and planning during the off season.
2:15-The Architecture of a Winter Arrangement & Demo
Discuss and demonstrate how the different winter elements work together to form a successful visual combination. Demonstrate examples including planters and window boxes.
2:45-Discussion of Survey Results
3:15-Winter Arrangement Techniques, Step by Step
This hands-on session allows each participant the opportunity to try their hand in the creation of a winter arrangement. Starting off with hand techniques and progressing to full arrangements.
3:45-Wine and Design
Open up some bottles and have some fun! This is your chance to put your hands to work and design planters and window boxes. Get one-on-one advice to make the most out of your designs.
5:00-Farewell
*schedule is subject to change